Easy Meal Plan Sunday! Everything you need for a week's worth of delicious meals…all in one place!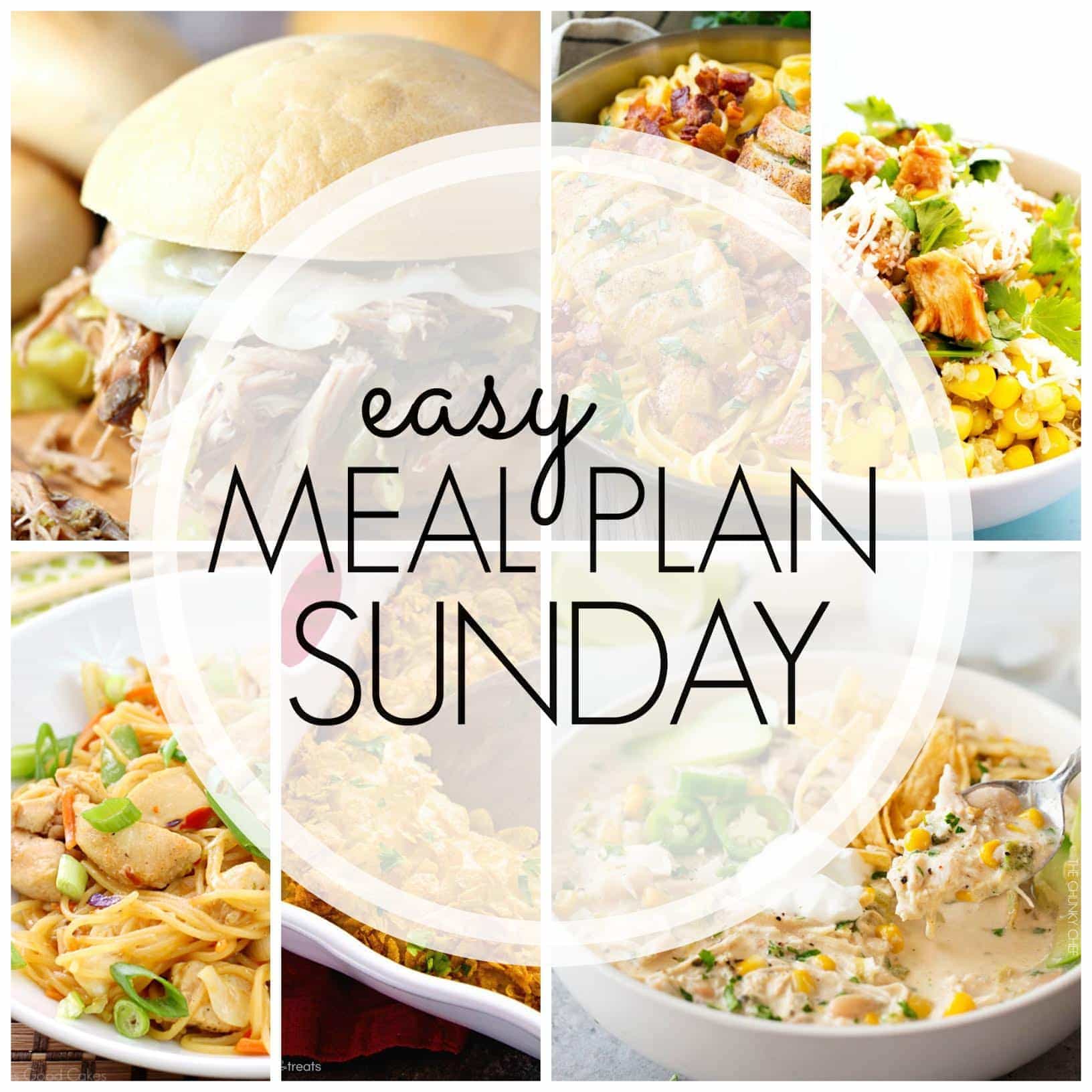 Happy Sunday, friends! I hope you've had a fantastic weekend! Ours has been busy with kid birthday parties and hanging out with friends and all the things weekends should be busy with…..but to tell you the truth, I'm nowhere near ready for a new week to begin! Do you ever have those weekends? The ones that just don't last long enough?? Of course, ready or not, the new week is upon us…..so here goes!!!

Slow Cooker Pepperonicini Beef Sandwiches


Slow Cooker Creamy White Chicken Chili


DATE NIGHT
-KITCHEN CLOSED-

One Pan Chicken & Orange Chile Noodles

Cheesy Hash Brown Chicken Casserole
NEW HEALTHIER OPTION!
Baked Barbecue Chicken Quinoa Bowls

Strawberry Lemon Cheesecake Bites