The BEST Easy Meal Plan! Everything you need for a delicious week's worth of meals….all in one place!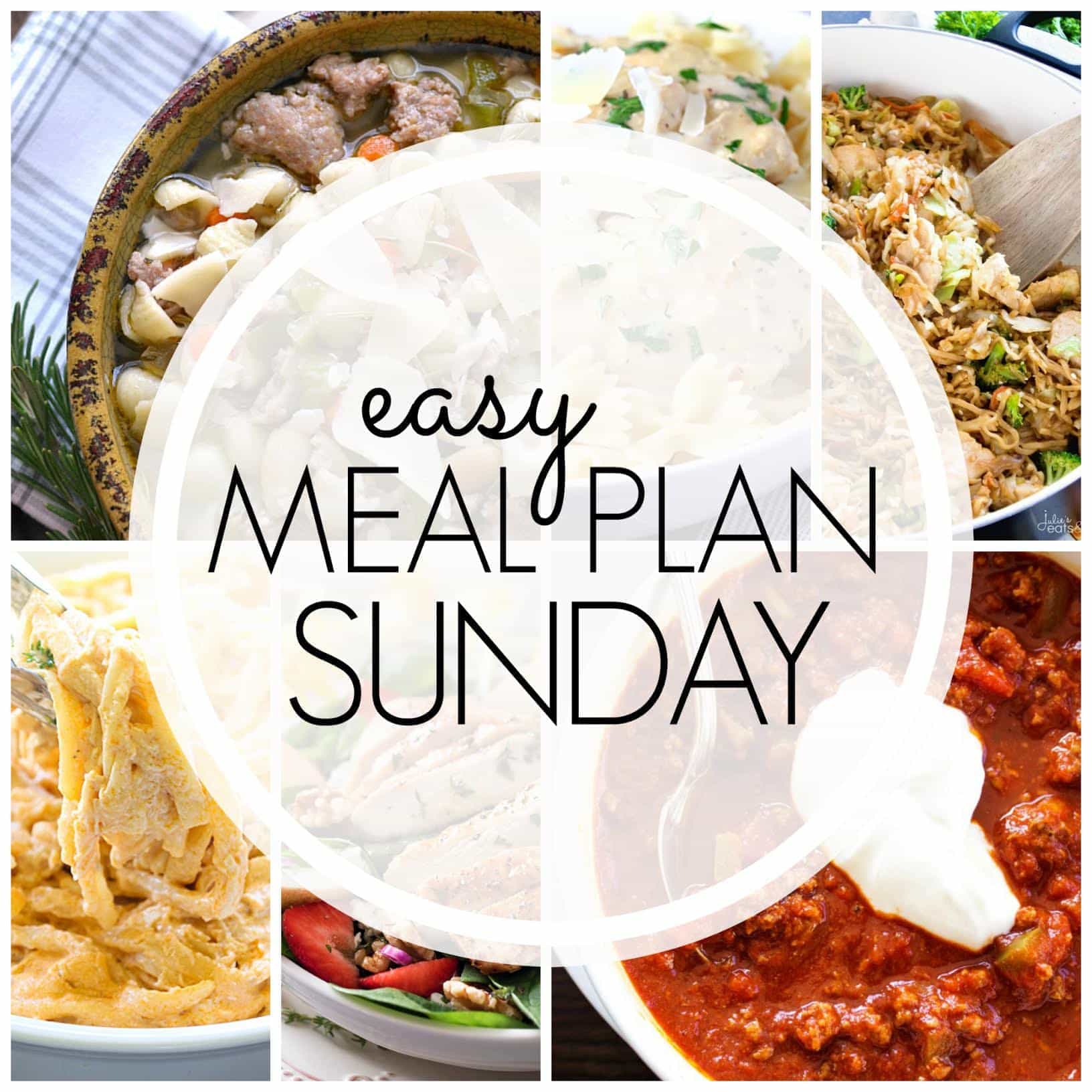 Happy Sunday, friends! How is your weekend going? I've come to the conclusion that my weekends are far too boring for anyone's good. Ha! Too much time spent cleaning, working, driving kids….I need a little excitement in my life! So in that way, I hope yours was far different than mine. And I hope you're getting ready to watch some FOOTBALL! The Packers are playing today at 2….and that's about the extent of our weekend excitement. (Don't get me wrong…it is highly exciting!) As for the rest of the week? Well, we'll see what comes our way. For now, let's take a look at this week's meal plan!



Creamy Slow Cooker Garlic Chicken


DATE NIGHT
-KITCHEN CLOSED-


Slow Cooker Buffalo Chicken Pasta
NEW HEALTHIER OPTION!
Grilled Chicken Strawberry Spinach Salad

Old-Fashioned Cream Cheese Pound Cake