A delicious weekly meal plan with EVERYTHING you need to make your week feel easier! 6 dinners, 2 desserts, and even a breakfast….because having a plan makes everything better!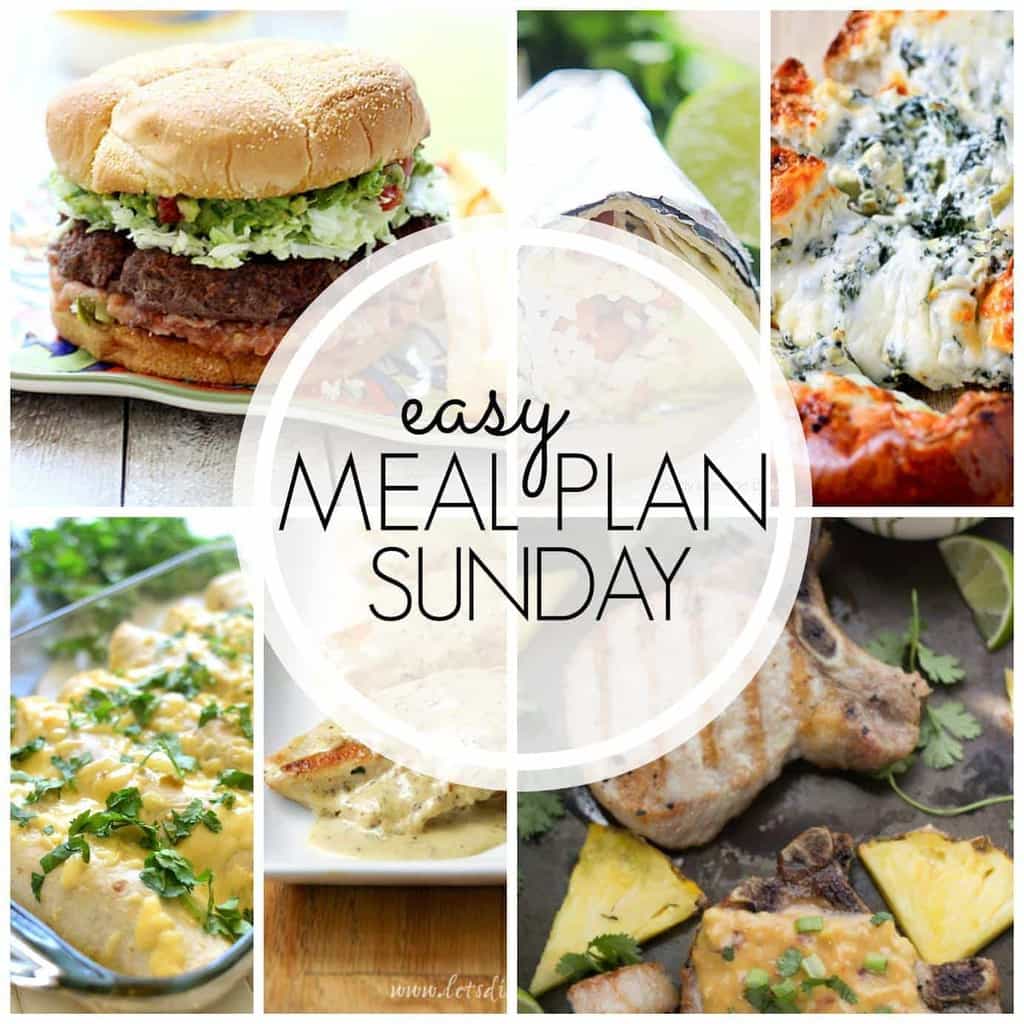 So….it's Sunday! Again. But today is not just any Sunday…it's Myla's birthday! That's right. My sweet Myla is 2 today! Seriously, where does time go? We are spending the day at the ZOO, which we haven't done in a while. And I couldn't be more excited! No work, no distractions, just FUN!!! It's the perfect way to end our weekend, which has been a good one already. Family movie night, soccer games, sushi with my brother and sister in law, and now a day full of birthday celebrations. The kind of weekend that almost demands a meal plan…because who's got time for thinking about dinner? Not this gal. And I'm thinking I'm not alone. So here goes – your meals for the week! Hope you find something you LOVE!

Chicken with Mustard Cream Sauce



Sweet Potato Black Bean Burritos



Pina Colada Pork Chops

DATE NIGHT
-KITCHEN CLOSED-


Stuffed Spinach & Artichoke Cheese Bread




Looking for more meal ideas? Check out our latest!