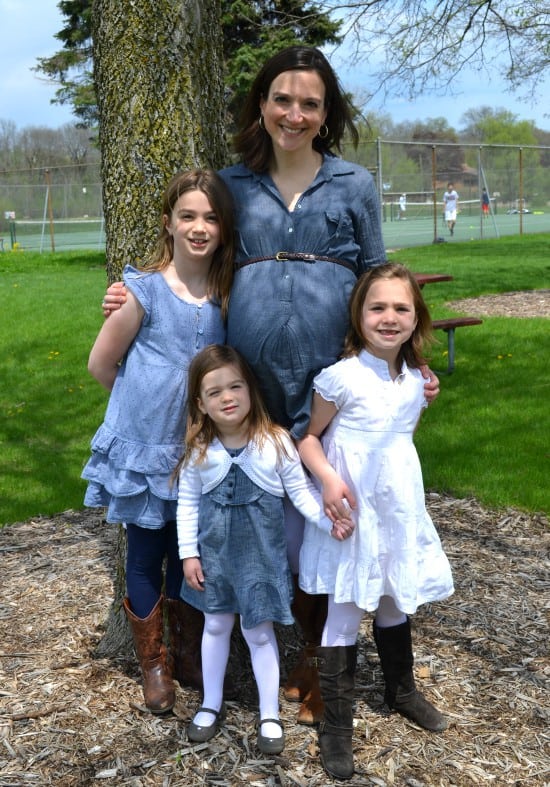 Well….I have officially reached another due date. And there is no baby. It comes as no surprise to me….since I have been induced 8 days late with all of the other three….yet, for some reason, there is always still part of me that holds out hope I can do this on my own. I'm not sure why it matters, really. Either way, the baby will come out. There would just something nice about knowing that "I got this"….especially the fourth time around!
It's a strange place to be….this place of waiting….and I never really know what to do with it. What I have been doing? Making one to-do list after another and slowly checking things off. Nursery – check. Finishing sponsored posts – check. Washing and putting away baby clothes – check. Getting out summer clothes for the other 3 kids – check. Family photos – check. Cleaning the house – check…..although by this point, it could really use another good cleaning…..
There is part of me that's tempted to make an entirely new to-do list for the coming week. And I'm sure that's how I'll spend a good part of these next few days. Nora's birthday is June 8th, so I should buy her presents now. Father's Day is June 15th, so I should figure that out, too. And I'd really like to work ahead on some blog posts….just so I really feel set. There are about 15 other things I'd like to add to this week's list….but I'm going to try not to. Instead, I'm going to try to savor this little extra time with my family of five. I'm going to try to give my kids a little extra special attention, because if I think back really hard, I know they're not going to get that from me for a while. I'm going to try to make time for a little more relaxation and a little more sleep, because if I think back really hard, I know I'm not going to get THAT for a while. And I'm going to try to trust that, whether this baby comes all on her own or with the help of Pitocin, it doesn't really matter. Either way, I got this.