I'm thrilled to be partnering with Dollar Tree to share their new Summer Fun products with you!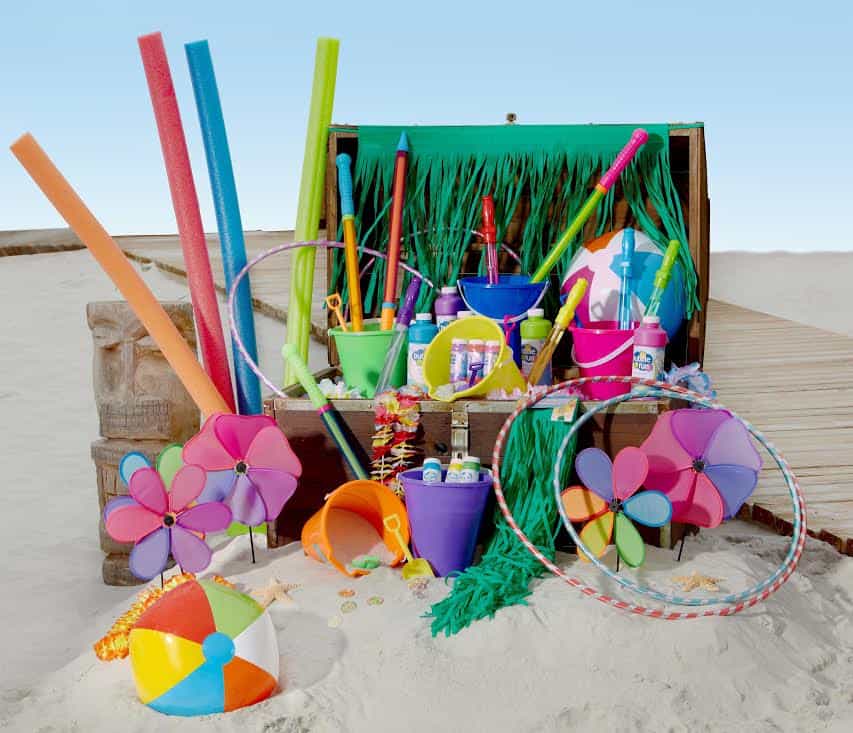 I'm sure I speak for most of us when I say I'm SO EXCITED for warm weather! And by warm weather….I don't mean spring. Here in Wisconsin, our spring weather is still cold….and rainy….and it isn't until SUMMER that the real fun begins!! It's never too early to start getting excited (right?) and it's definitely never too early to start stocking up on fun new things! I'm loving this new Dollar Tree Summer Fun collection (where else can you find so many great finds for $1!?) and I was lucky enough to get a *sneak peek* of the collection to share with you!
So what is Summer Fun? It's a collection of brightly colored flip-flops, summer tableware, party supplies, toys, and more…..created for the sole purpose of helping you have a fun-filled summer! Sweet! Dollar Tree will be rolling out the collection April 21 in stores and at DollarTree.com with a Flip-Flop frenzy. Stores will open at 8:00 am (mall stores will follow regularly posted hours) and these BRAND NEW products will only be available while supplies last (so hurry in)!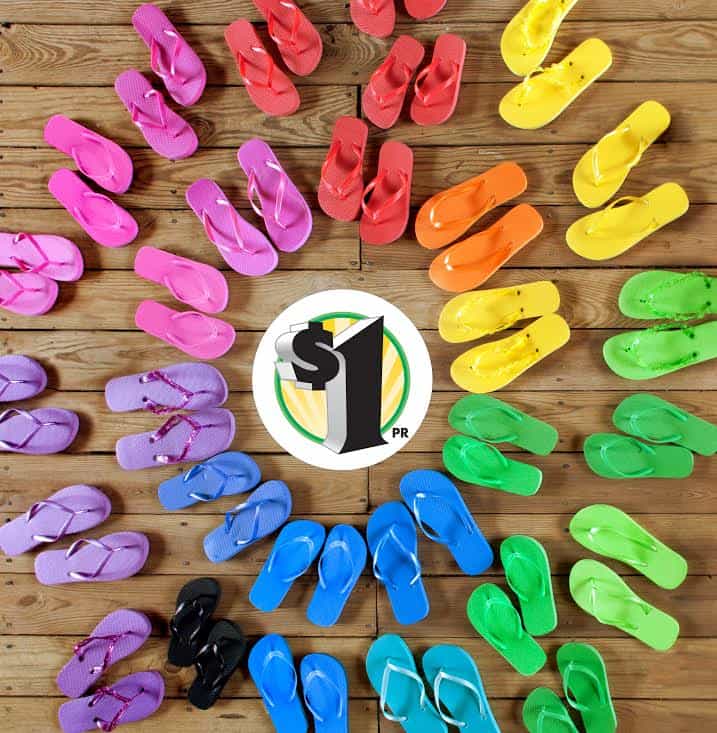 Just look at all those great colors, patterns, and styles – I LOVE the variety (especially all the fun patterns)- and the fact that they're available in men's, women's, and children's sizes. Of course, colors and styles will vary by store, but with so many to choose from, you're sure to find something you like! And Flip-Flop Frenzy isn't JUST about the flip flops….the rest of the collection, including housewares, party supplies, and toys will also be available! Best of all? Everything's $1!
Since we spend SO MUCH time playing outside every summer (we have to take advantage of it while it lasts!) out toys take quite a beating. I can guarantee we'll be heading to Dollar Tree on April 21 to stock up on MOST of the collection (no kidding!) Our bubbles are long gone, our hula hoops are all bent, our sand pails are cracked and faded, and our beach balls have all been left behind at the pool. And…since we LOVE to entertain while the weather is nice, and since we always have a big birthday party for the girls each summer…I'll be hitting up the housewares and party supplies, too!
As if all of this weren't fun enough, Dollar Tree is hosting a Summer Fun Flip-Flop Craft Contest. Submit a photo of your original flip-flop craft at DollarTree.com and be entered to win a $500 Dollar Tree gift card! (Just think of all you could buy with $500!)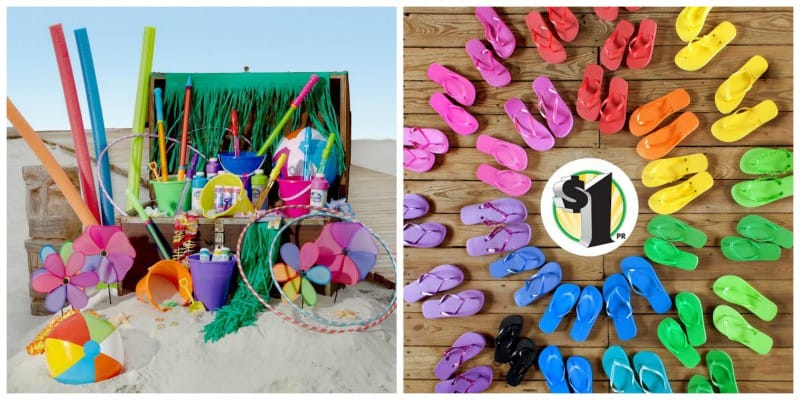 For more information, visit Dollar Tree Summer Fun online. You can also learn more about new Dollar Tree products and contests by subscribing to their email list here or by getting social with them @Dollar Tree on Facebook, Twitter, and Pinterest. AND…if you want exclusive crafts, recipes, and tip ideas every month, join their Value Seeker's Club at ValueSeekersClub.com.