These Festive DIY Holiday Plates will be the hit of your holiday table. This super simple holiday plates come together in seconds and are perfect for any dish.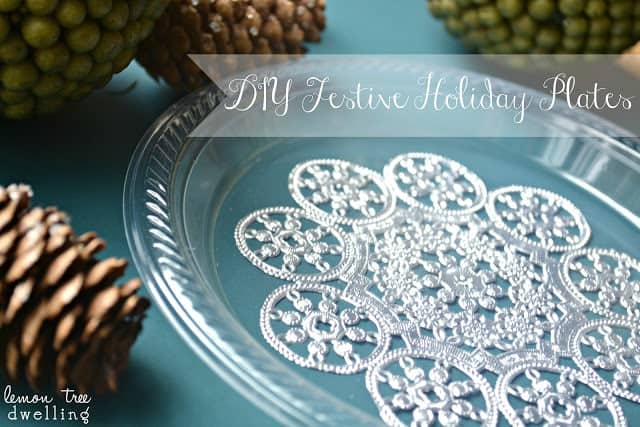 Okay…I have to admit…this was not my original intent for the doilies. No, my original intent was some type of framed wall decoration. But somehow, in the midst of cutting and placing and setting aside for later,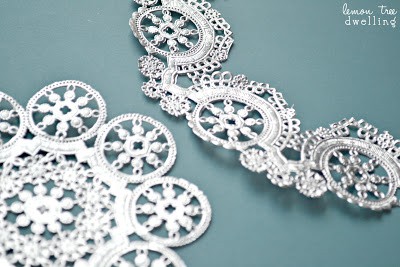 the doilies landed underneath the the pile of plastic plates,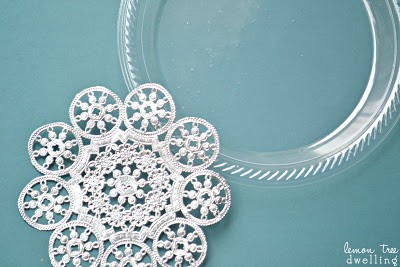 and an idea was born.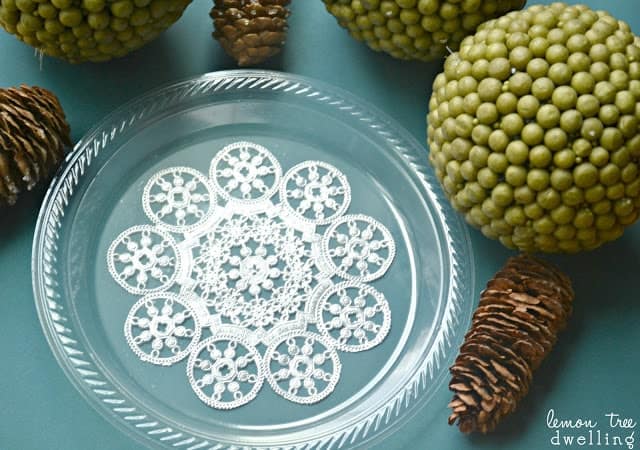 DIY Holiday Plates
At a time of year that is so full of parties and family meals and cookie exchanges, plates are plentiful! And, of course, you can always grab some festive plates at the grocery store, but I just love the idea of making your own!
All you need is:
*clear plastic plates (I used 6 inch dessert plates)
*foil paper doilies (I used 8 inch doilies and cut out the center to fit the plates)
*spray adhesive
Simply spray the front (foil) of the doily with adhesive and stick the plate on top. The doily will show through the plate and…voila! Instant decorative (food safe) plate – perfect for all your holiday parties, cookie exchanges, neighbor gifts, or breakfast for the kids on Christmas morning.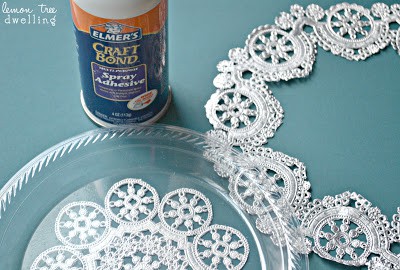 p.s. It would also make the perfect cookie plate for Santa!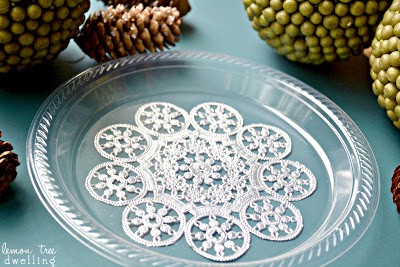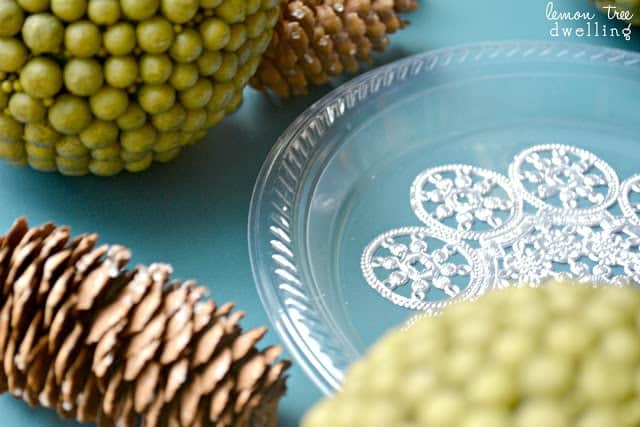 For another great DIY table piece, Try my Jingle Bell Napkin Rings
For up to date ideas and recipes, be sure to follow us on Facebook!