This
Classic Roasted Chicken
takes just 5 minutes of prep and is a delicious dish the whole family will love! So simple and tasty, this dinner is made easy with Campbell's Oven Sauces!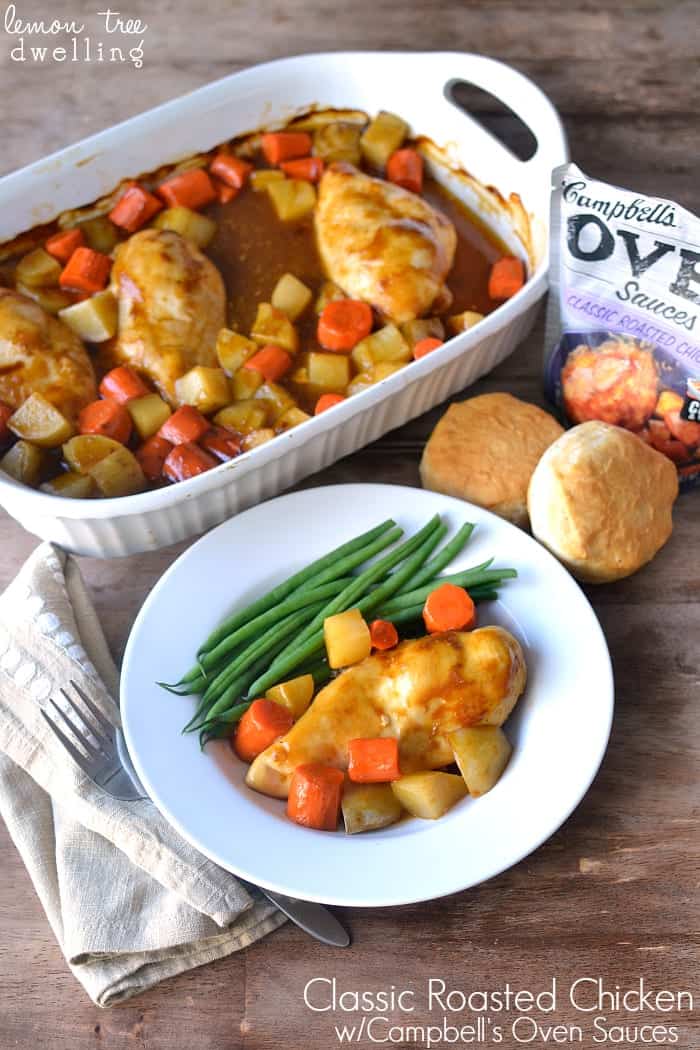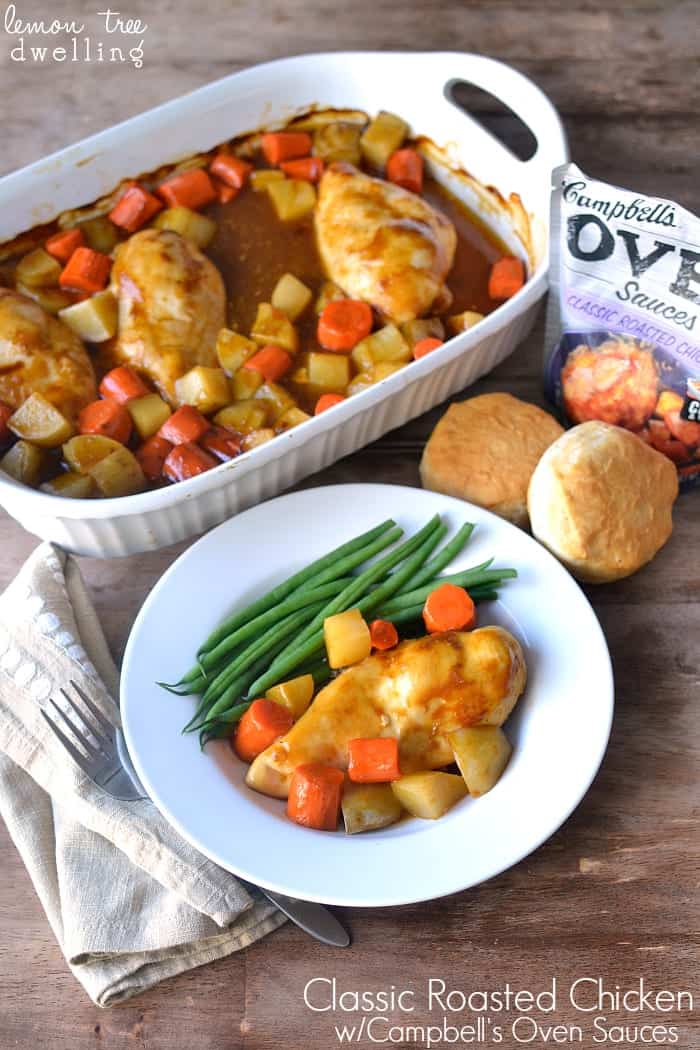 I love cooking. I really do. But when it comes to cooking on weeknights, I really don't like it at all! There's just too much going on between the hours of 4:30 and 6:30 for cooking to feel manageable, let alone enjoyable... and as much as I'd love to make an amazing dinner for my family every night, most nights I'm just happy to get anything on the table.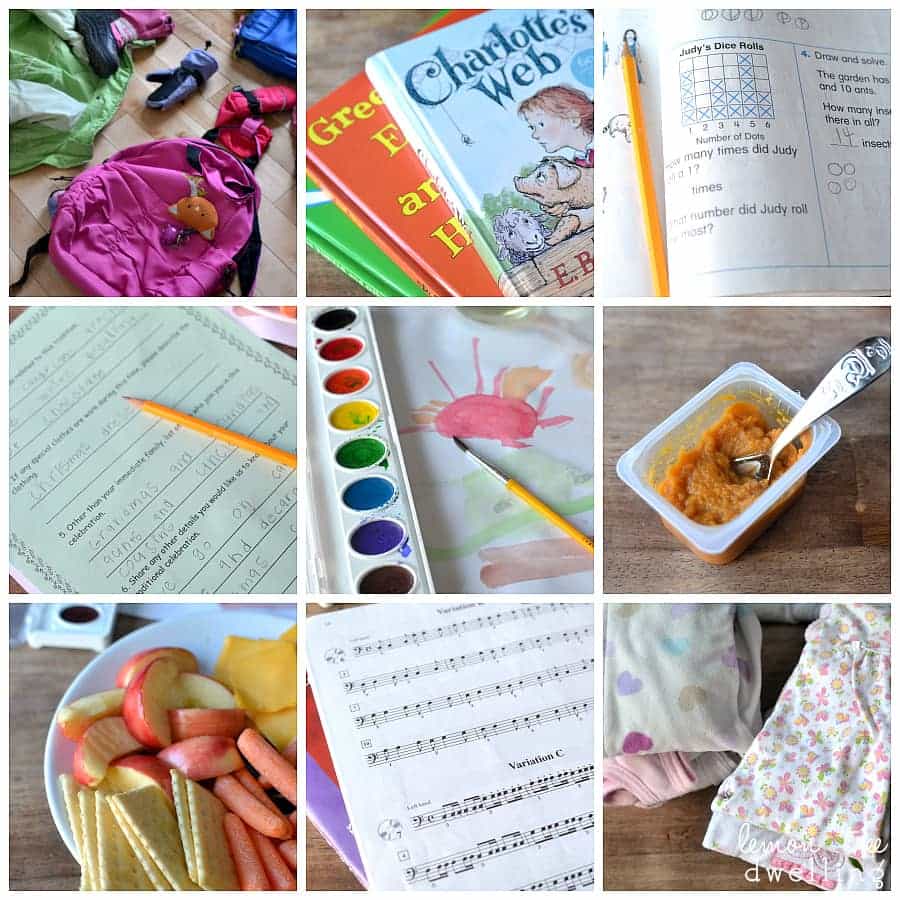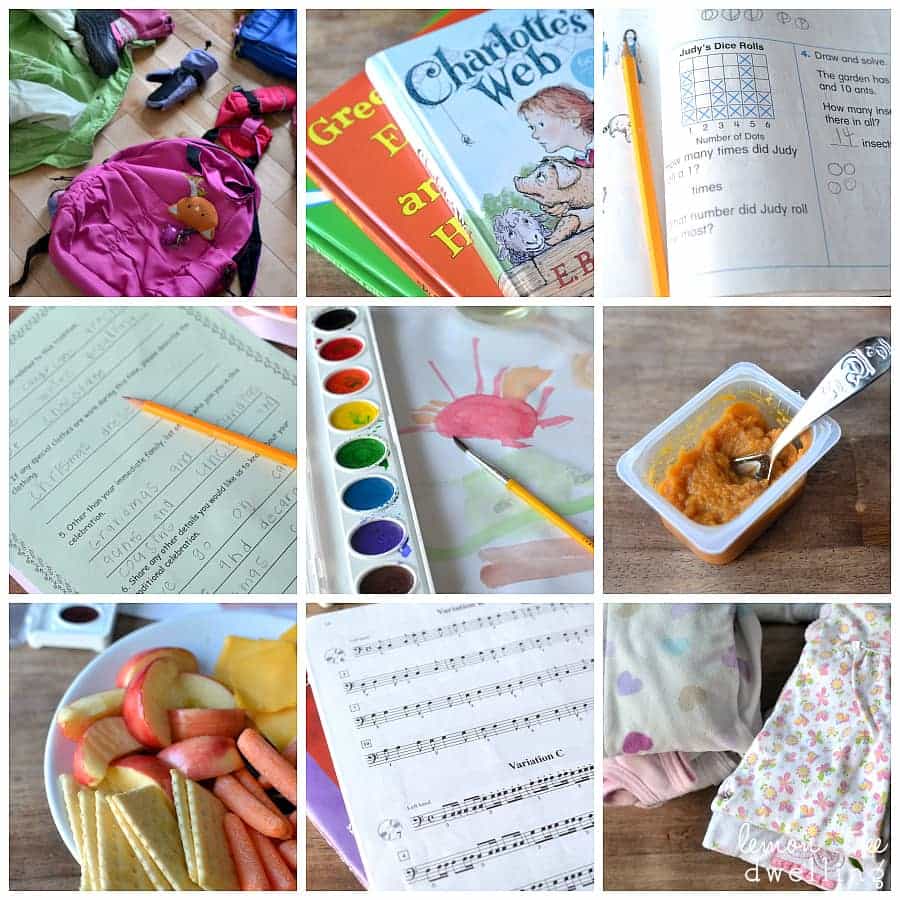 I'm sure my list is the same as most moms' - homework and reading and laundry and cleaning and piano practice and dealing with a toddler and a newborn - and those are just the basics! Add to that the stories the girls want to tell me about their day, or the tutu we need to find for a dance party, or the game I'm being invited to play in the living room... and it's no wonder dinner feels so overwhelming! Which is exactly where Campbell's Oven Sauces come in.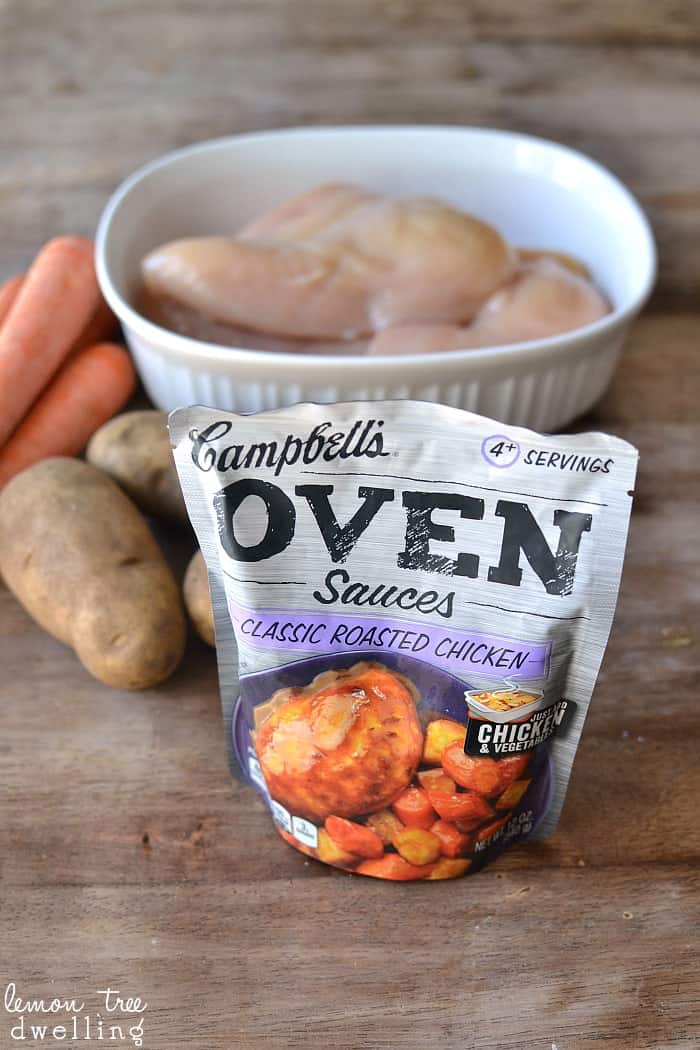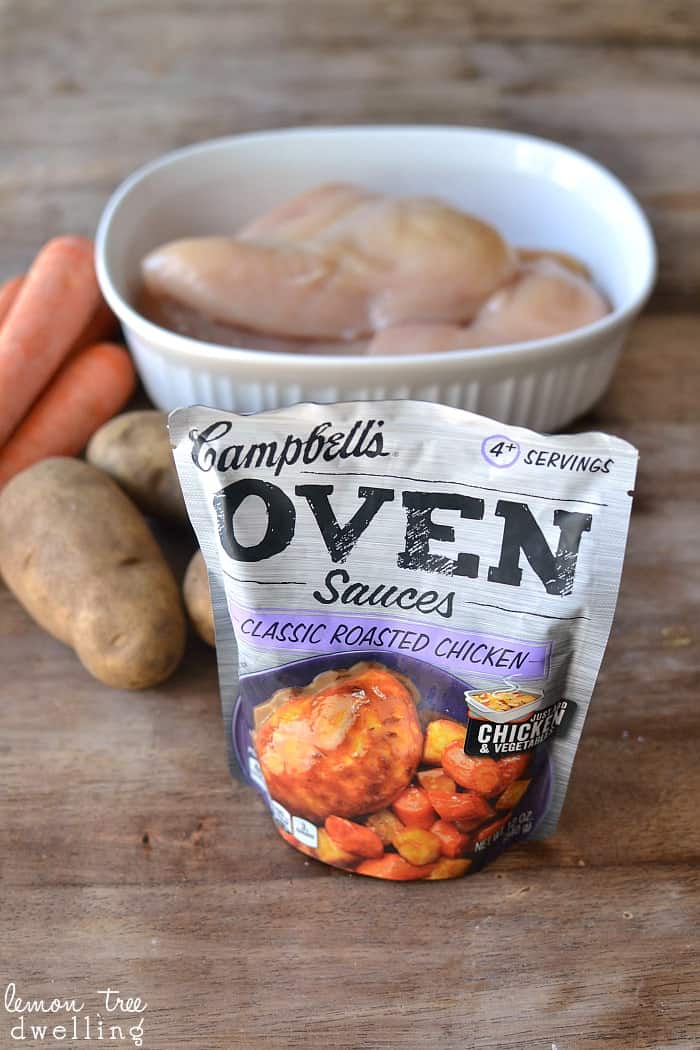 Classic Roasted Chicken - A deliciously easy meal
You're never going to believe me when I tell you how easy these recipes are. The Classic Roasted Chicken? It literally calls for three additional ingredients - chicken, carrots, and potatoes - and takes just five minutes to prepare! I don't know about you, but there's a good chance I'd have those ingredients on hand on any given day, which makes this a perfect sauce to keep stocked in my pantry. All you need is a few minutes to peel...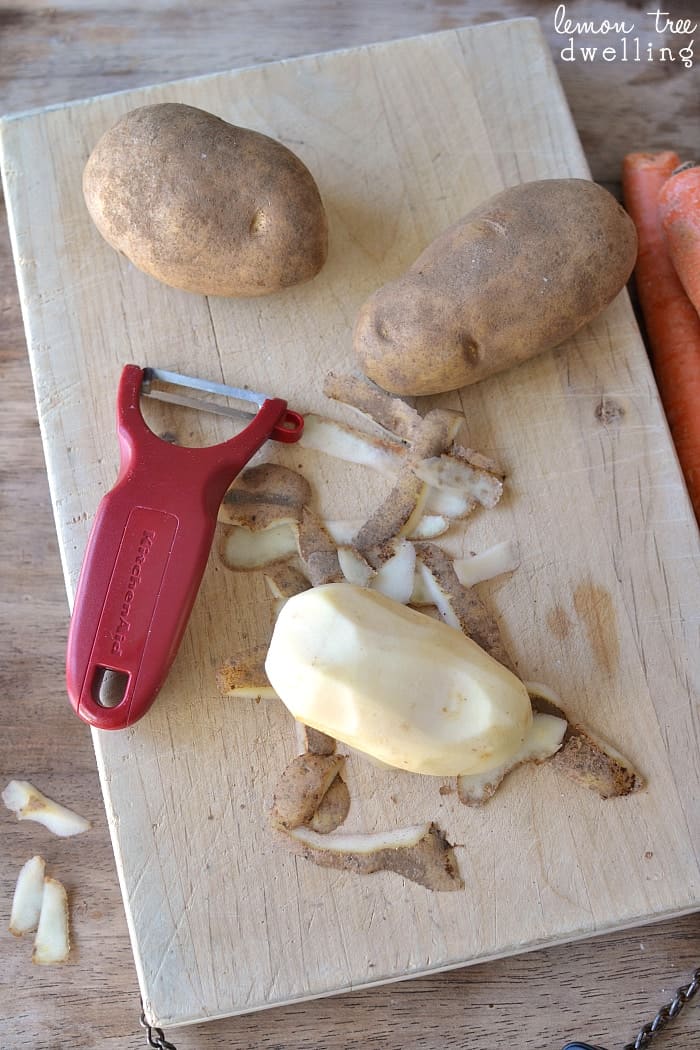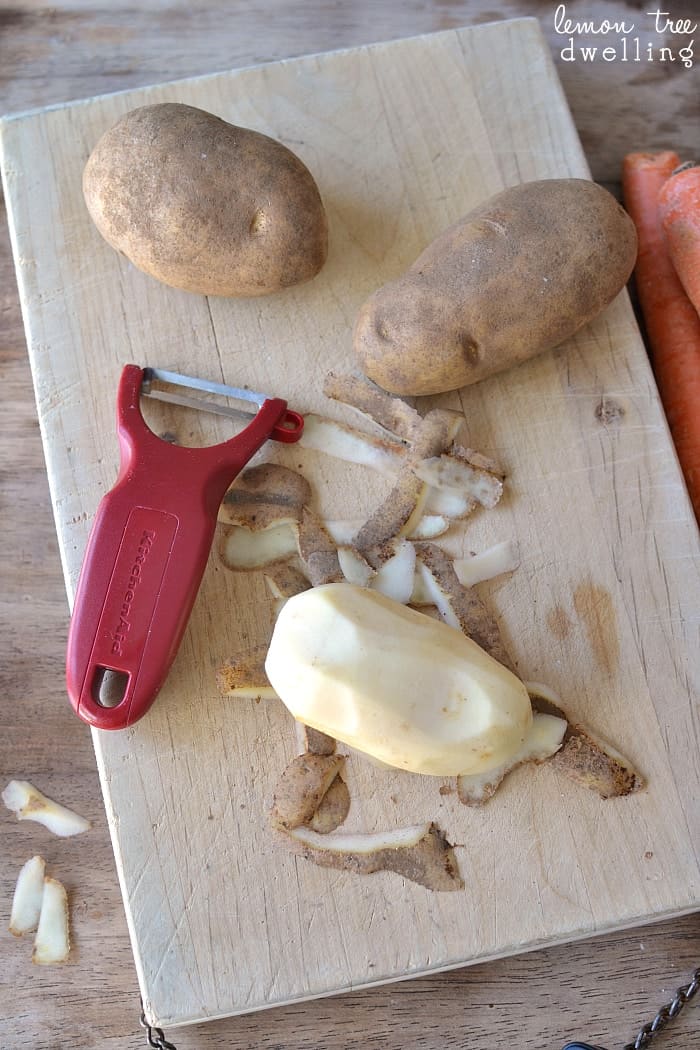 .......chop.......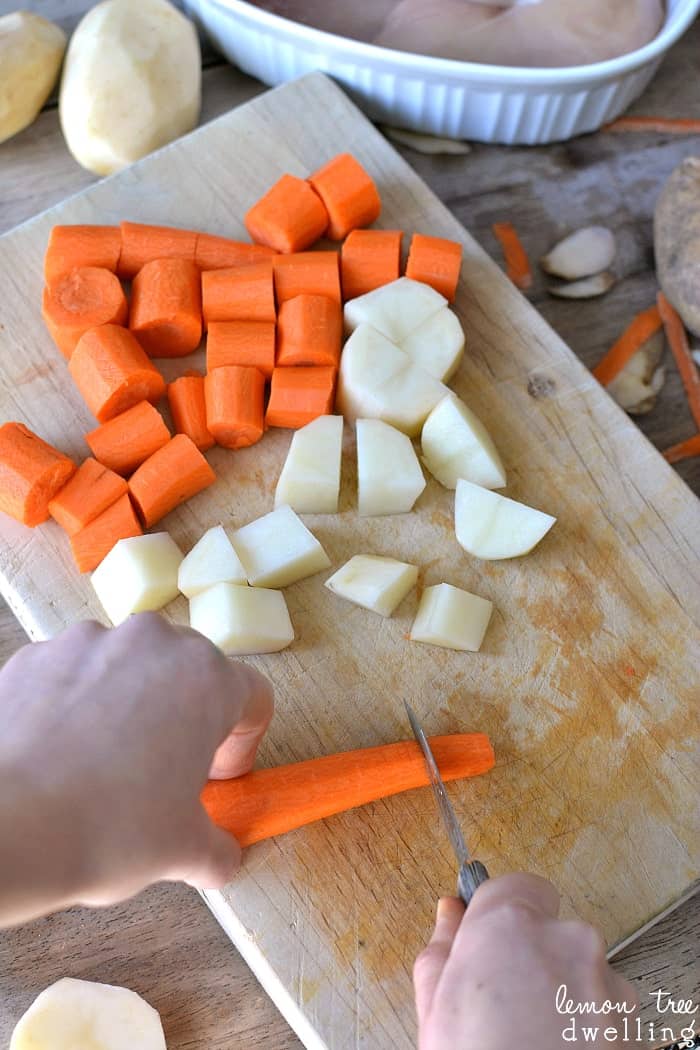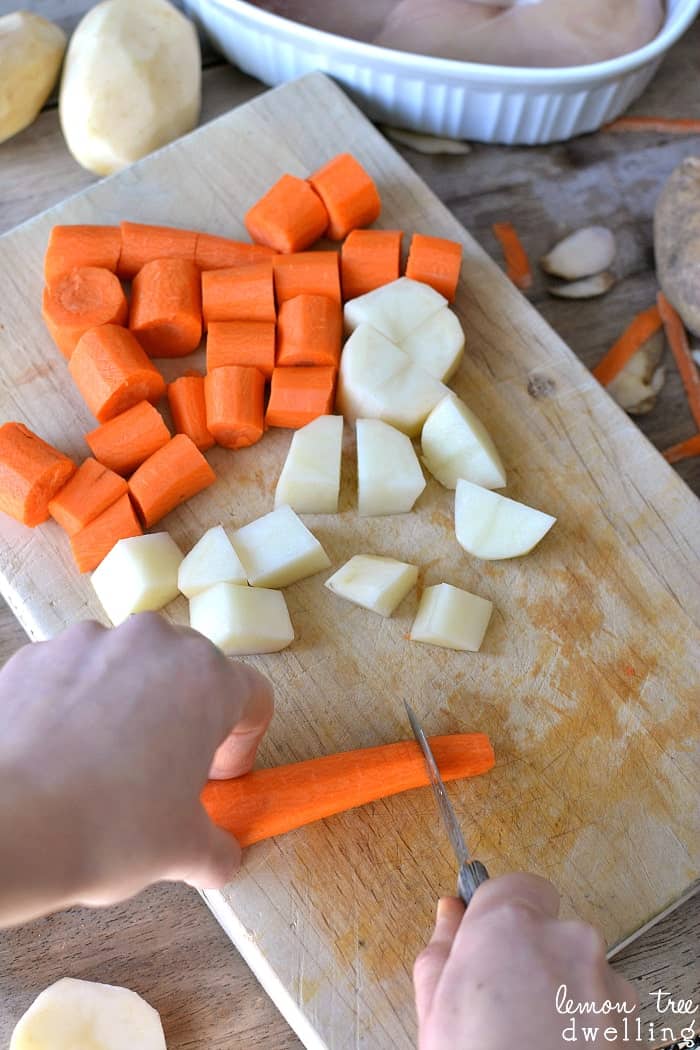 ......assemble.......
.......pour.......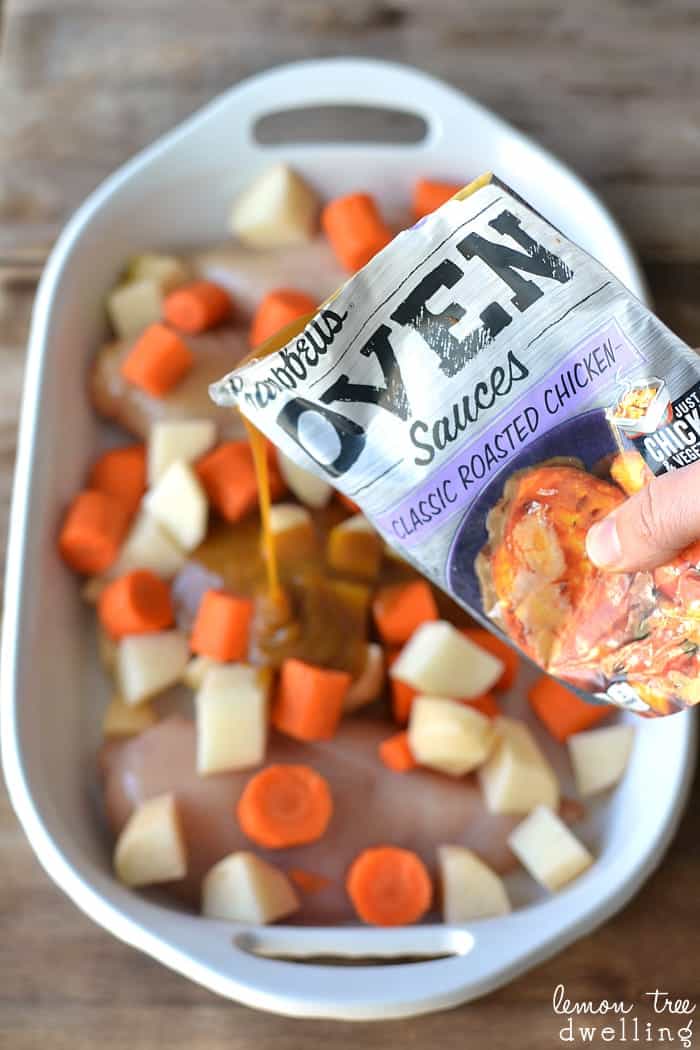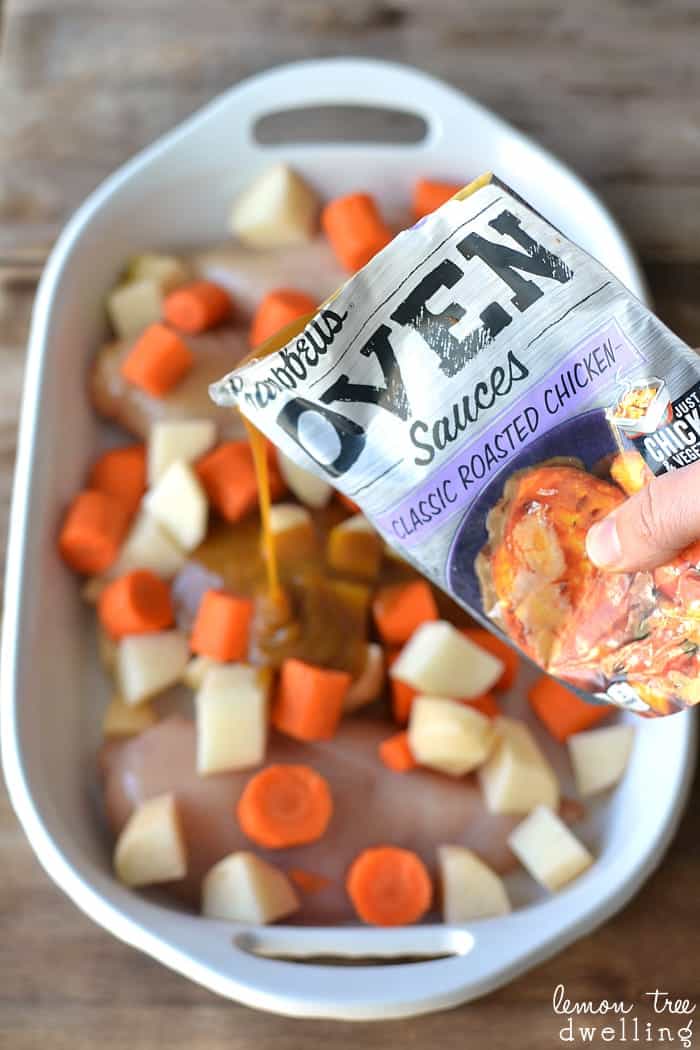 .....and voila! It's ready for the oven! In the time you save prepping and washing a million and one dishes, you can... well... do all the other things you're supposed to be doing. Ha! But at least you don't have to be worrying about dinner, too!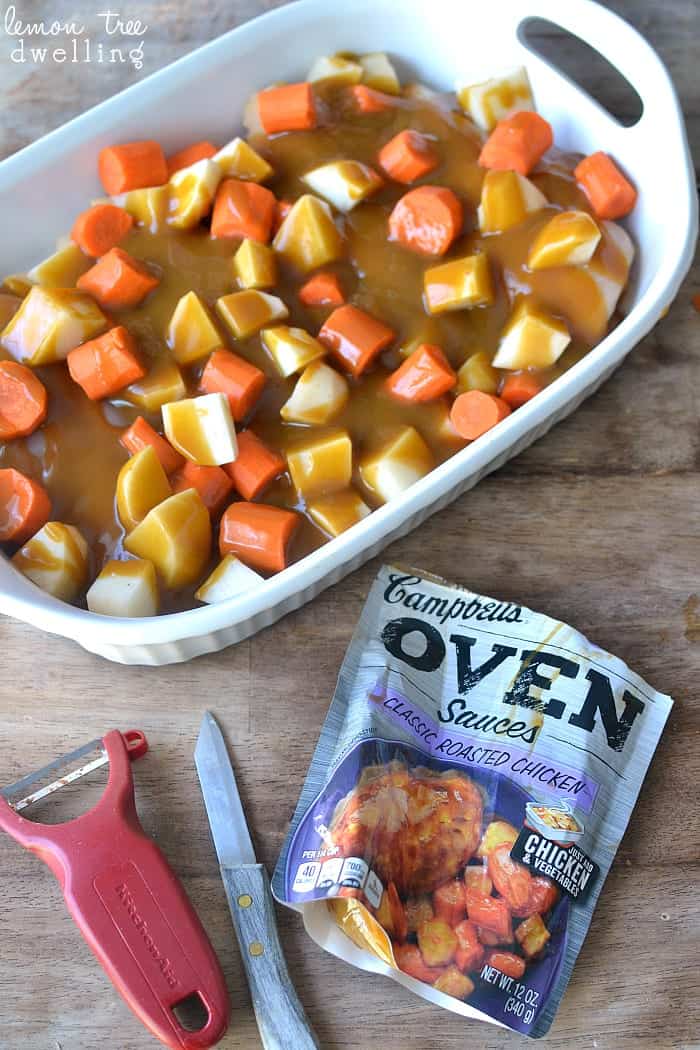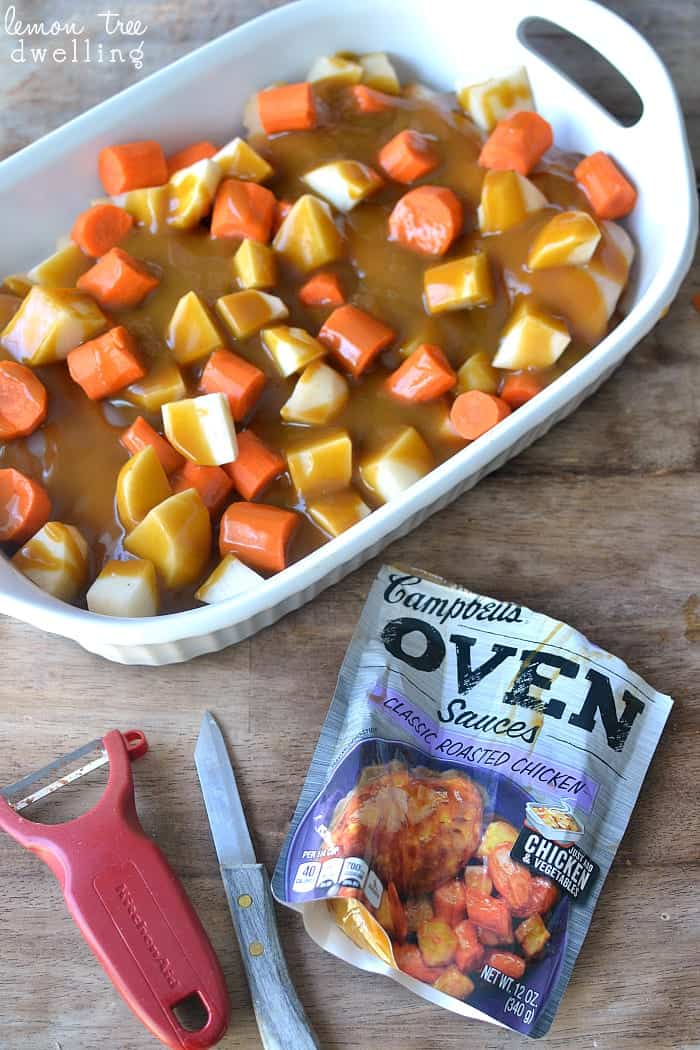 And you really don't have anything to worry about, because as soon as this Roasted Chicken pops out of the oven everyone will be so happy you finally made a real meal that the rest of the night will feel like a breeze! Okay, maybe not... but at least you'll be guaranteed something delicious to eat! And you may just find that you have a little extra time to say yes to a few of the endless ways your kids seem to need you in those after school/dinnertime hours. Which is great, because saying yes feels good. Especially when dinner is already taken care of.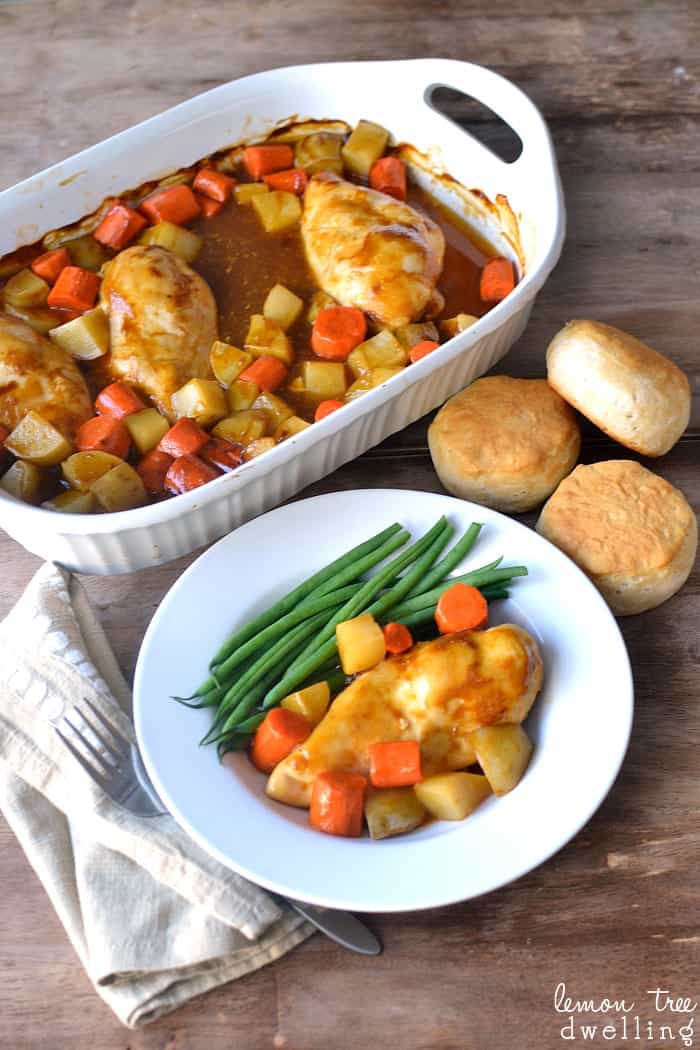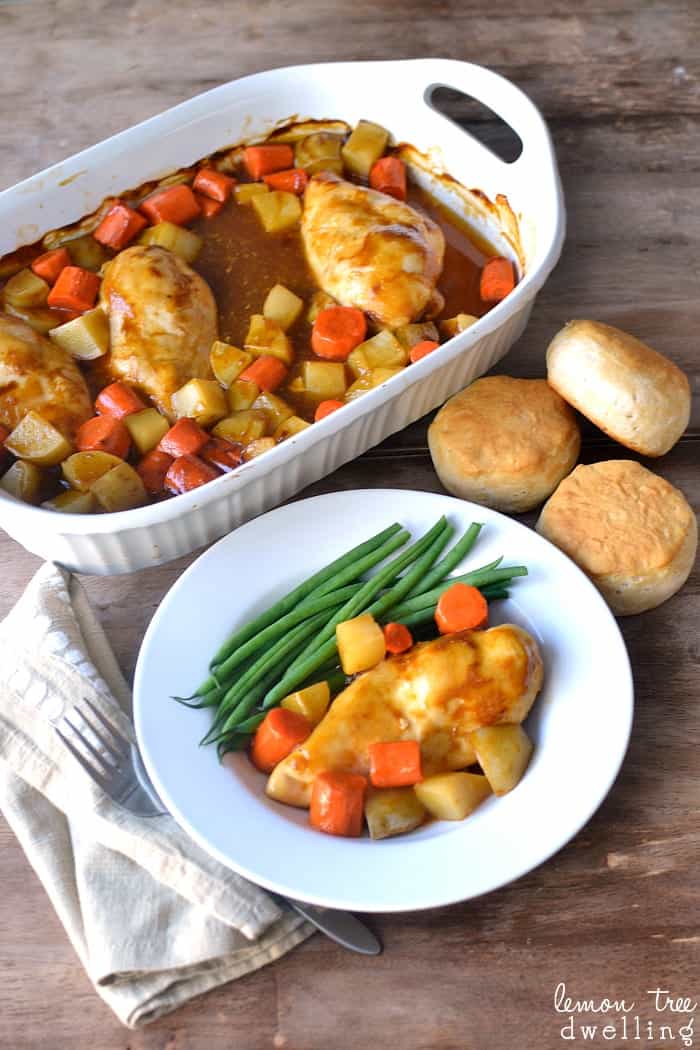 Campbell's Slow Cooker, Skillet and Oven Sauces, can be found nationally at grocery retailers and their Oven Sauces come in four varieties: Classic Roasted Chicken, Chicken Pot Pie, Creamy Garlic Butter Chicken, and Sweet Teriyaki Chicken.
You can also visit Campbell's on Facebook, Pinterest, Twitter and YouTube.
How will you use Campbell's sauces to make a wonderful family dinner?
Leave a comment below to enter for a chance to win a $100 Target Gift Card!
This Sweepstakes has Ended.

For other great dinner recipes be sure to check out the rest of my blog!