Today is the eve of St. Nick…..and excitement levels could not be higher around here! Ever since our elf, Cubby, came back from the North Pole on December 1st, the girls have been buzzing with anticipation! They've been asking me endless questions about how many days till St. Nick….how many days till Christmas….how many days till Christmas break. And then, just yesterday, they started taking the questions deeper. Who is St. Nick? How is he related to Santa Claus? Why does he bring us presents? And….uh-oh! I didn't actually know any of the answers……!
All I know is that, ever since I was a little girl, St. Nick has come every December 5th and filled our stockings full of nuts and candy and fruit and little presents. But that's all I really know! Because, it turns out, St. Nick is not really an American tradition. It's an old German tradition that somehow made its way to Wisconsin. And the truth is….I'm probably not the only one who celebrates it but doesn't really understand it!
It got me thinking…..about all the different ways Christmas is celebrated around the world! Have you (or your kids) ever wondered? Well, Cardstore has come up with a really fun and interactive way for you to find out! Curious?? Click on the graphic below and scroll through…..it will only take a minute and I PROMISE you'll learn something new! (Then be sure to stop back here for the best part!)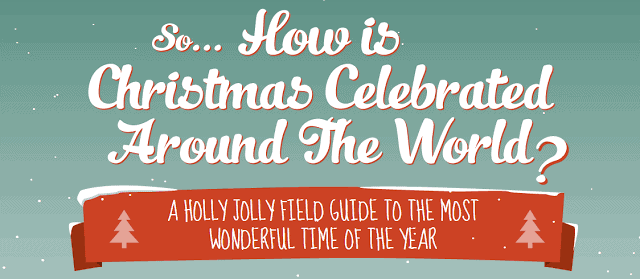 Okay….now for the best part? Cardstore wants to hook you up with 20 free Christmas cards….so you can celebrate Christmas in the very best kind of way: by sharing the holiday spirit with family and friends! Simply enter below and we'll take care of the rest! Good luck!!