This Christmas Card Bouquet is a perfect way to display your holiday cards this year. It is quick and easy to create – a great alternative for showing off all the love you received.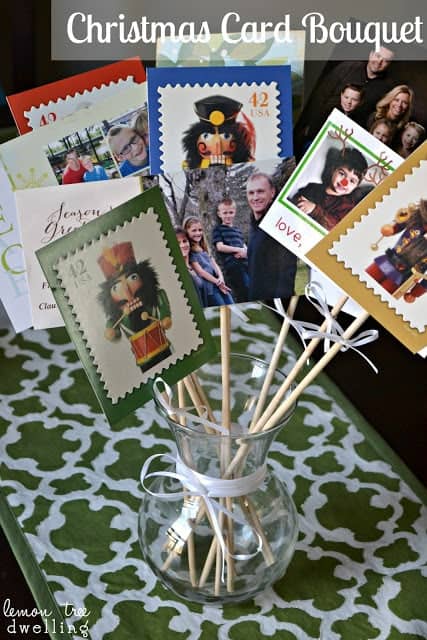 Dear Christmas Cards,
I kind of despise you. Not so much receiving you, but sending you. Year after year, you threaten to put me over the edge on the Christmas stress-o-meter, and year after year, I curse you and vow to do something different in the future. Well, it's that time again, and guess who hasn't even started my cards? Yep, that's right! Apparently we were just not meant to be.
But you'll be happy to know, oh persistent paper greetings, that despite the stress you cause me on the outgoing end, on the incoming end we have a good thing going. You wait for me in my mailbox, I come rescue you and enjoy reading and admiring you, and then you become part of a Christmas card bouquet for me to enjoy throughout the rest of the holiday season!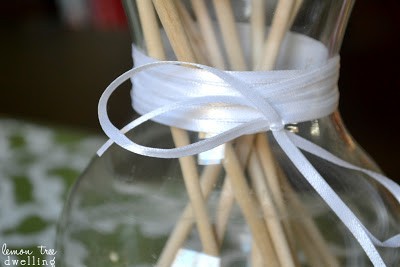 Yes, on the incoming end, you are easy. All I have to do is tape you to a wooden dowel, tie a ribbon around you, and stick you in a vase with my other cards. Which, in case you haven't noticed, include some great Nutcracker cards I picked up at Goodwill this year! And since you come in all different shapes and sizes, you do well in a bouquet! (It also helps to vary your height on the dowel…  🙂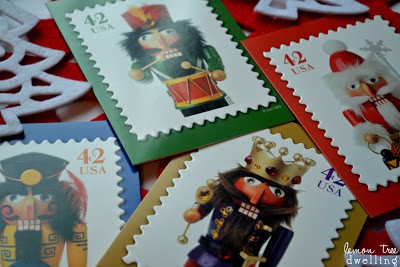 Christmas cards, I have to be honest. I am thinking of trading you in for a New Year's version …just this once! I think we need a break from the stress our relationship is causing me. I am willing to re-evaluate a year from now, but until then, I will enjoy you on an incoming, mailbox-bound, bouquet-forming basis.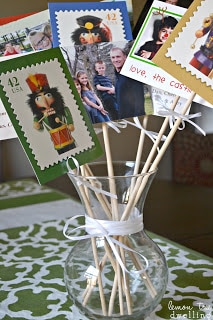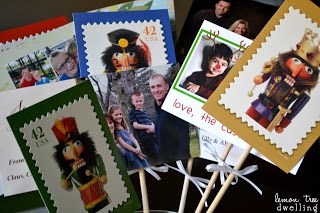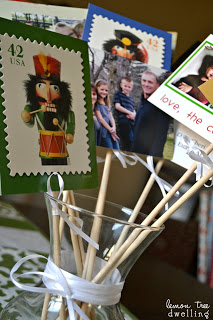 Christmas Card Bouquet
Because the truth is, it's not you… it's me! You are wonderful. Really, you are. I hope we can still be friends.
Affectionately,
Cathy
For another great craft idea, try my Broken Twig Tree.
Follow us on Facebook!