Lemon raspberry phyllo tarts are the best dessert for spring brunch. The flavor of tart lemons paired with sweet raspberries in a flaky phyllo crust make for a light and refreshing dessert!
A few weeks ago I was invited to become a monthly recipe contributor for a great blog called Or So She Says. Yay.....so exciting!! (Thanks, Mariel!) And guess what? Today is my first day on the job! Check out my first post - a delicious spring recipe for Lemon-Raspberry Phyllo Tarts that look a little something like this: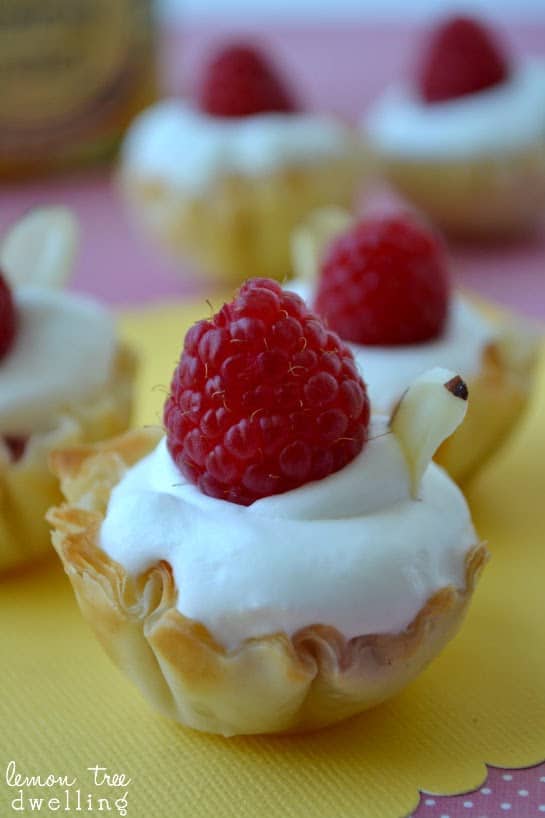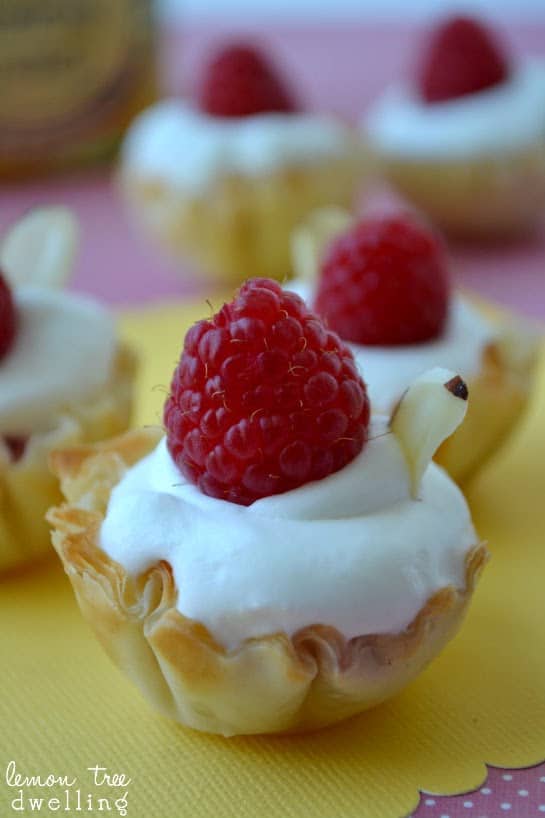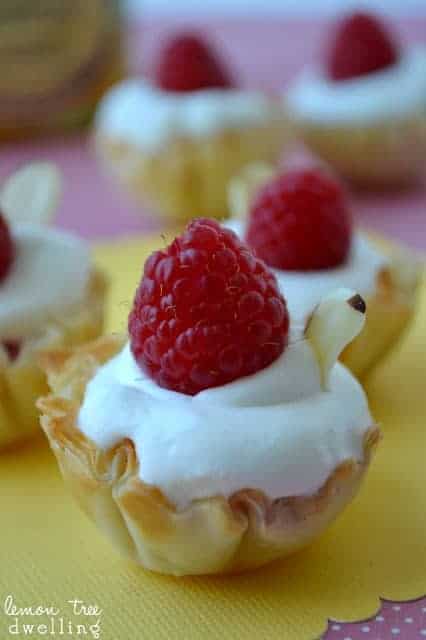 Aren't they sweet? I'd love it if you'd stop by and show me some love....and see what else Mariel and her lovely team of ladies are up to!
Hope you are having a great week!!
More dessert recipes that are perfect for Spring: