Caramel Apple Carving – a fun new fall tradition that's easy for kids and SO delicious!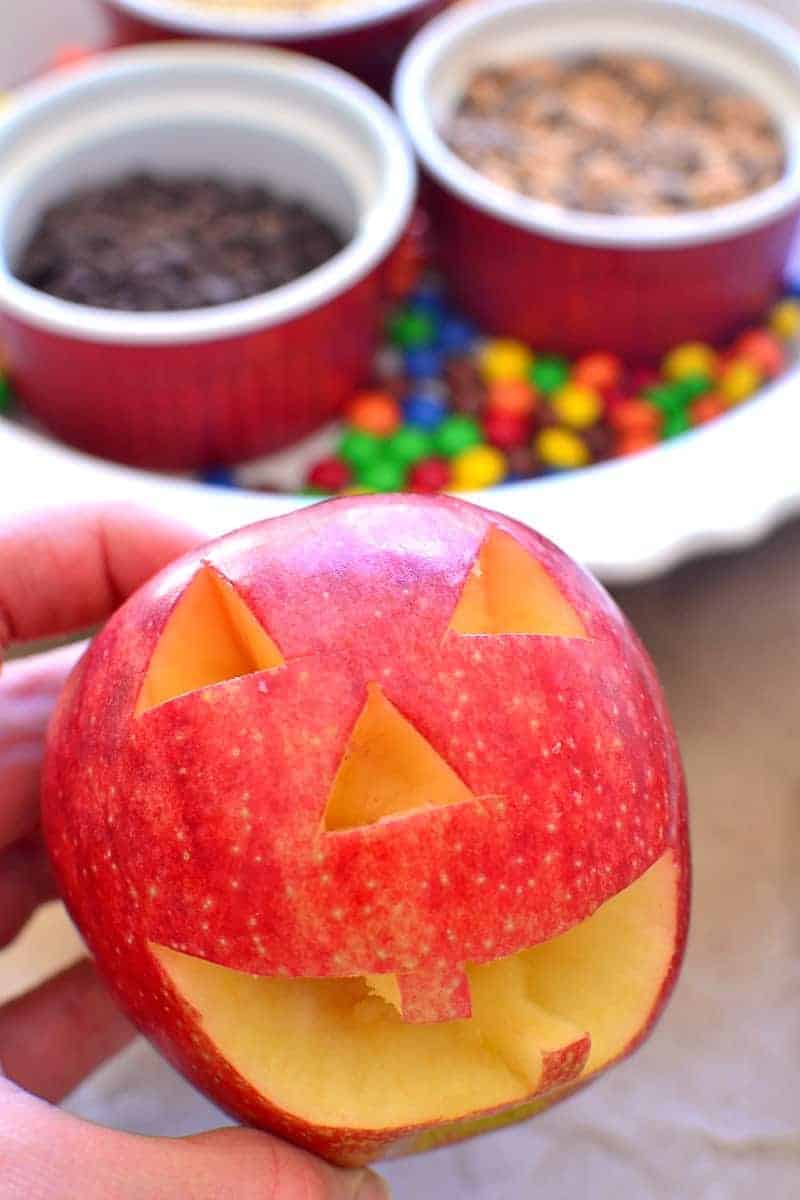 Have you ever had one of those dreams where you completely miss something really important….because you lose track of time or  run out of time or sleep through it, altogether? Well, the other day Ellia woke up and told me she had had THAT dream. The night before. About trick-or-treat!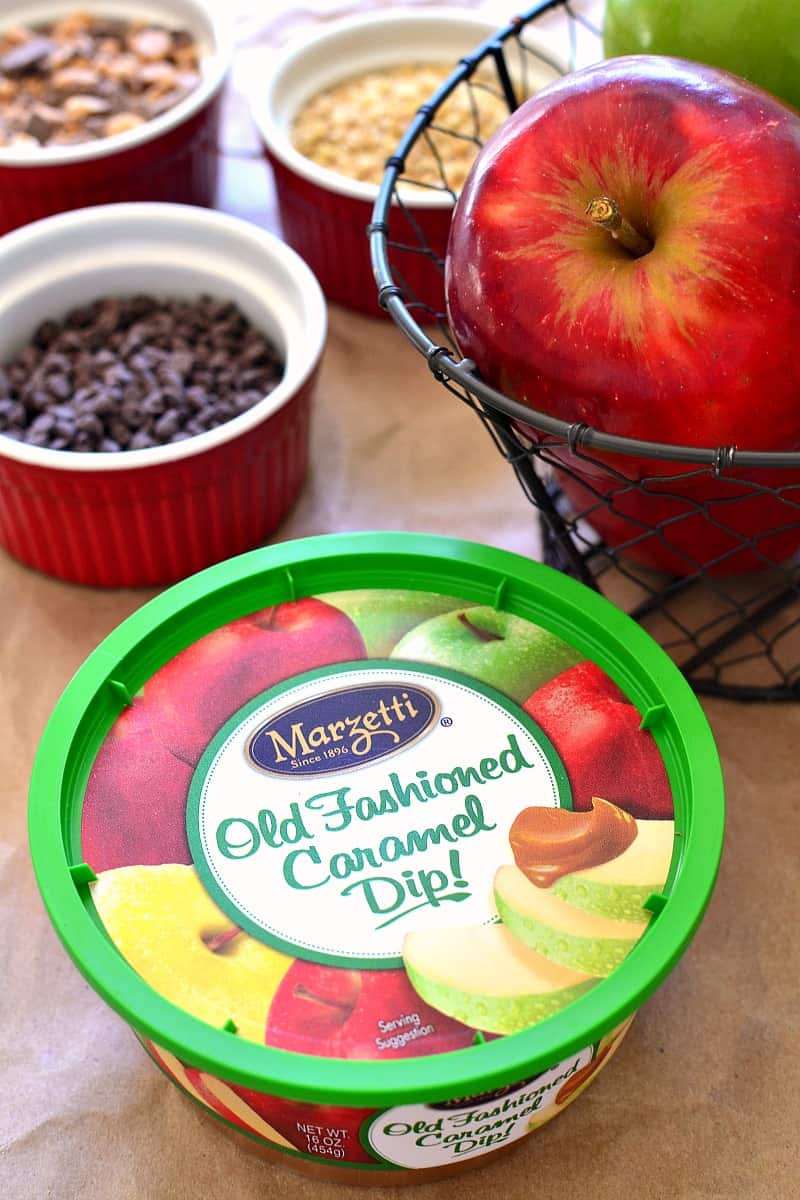 Now, I don't know about you, but I'm a firm believer that our dreams are one of the best ways to figure out what we're worried about. And obviously Ellia is worried about trick-or-treat! And the fact that it's just a few short weeks away….and we haven't even begun to think about costumes. Yikes! I guess I should be worried, too!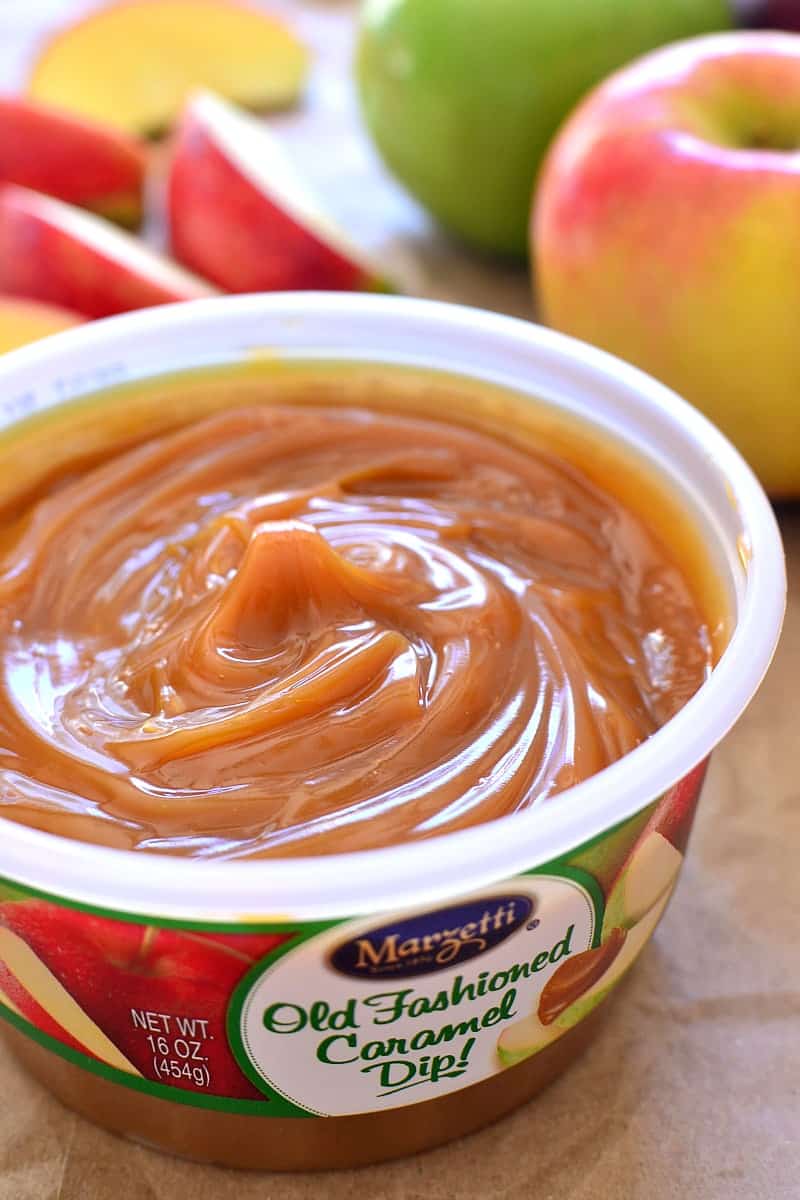 Honestly, our fall has been so insanely busy, the reality is we have yet to do any of the fun fall things we look forward to every year. No pumpkin farms or apple orchards or hayrides….at least not yet. And judging by our calendar, it's going to take a small miracle for us to fit any of it in. Which is why I decided to stop waiting and start making our own fall fun instead!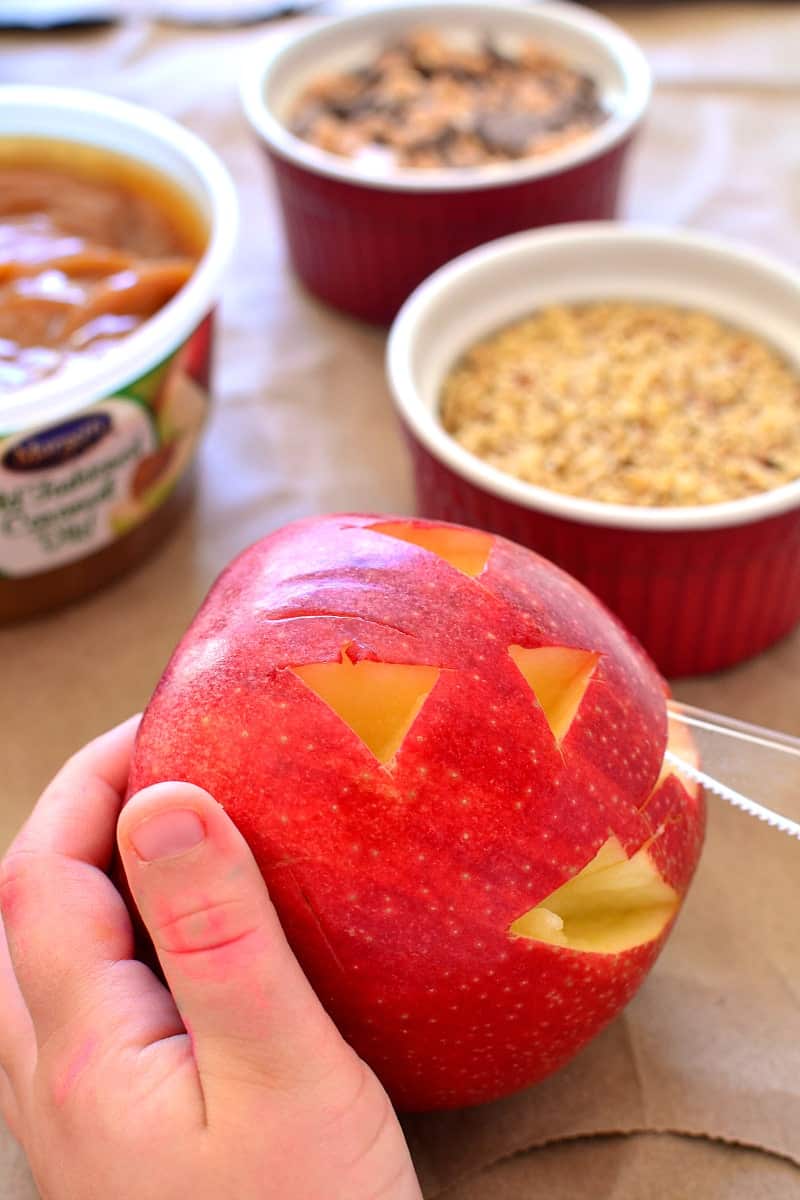 Yep, that's right, we carved APPLES! I'm honestly not sure why I never thought of this before…especially since it turns out that carving apples is a lot easier than carving pumpkins. And, when you pair the apples with rich & creamy Marzetti® Old Fashioned Caramel Dip, it's way more delicious, too! All you need is large apples (any kind is fine, but softer varieties is easier to cut), Marzetti® Old Fashioned Caramel Dip, and any other toppings you'd like. Then simply carve, slice, dip, sprinkle, and enjoy!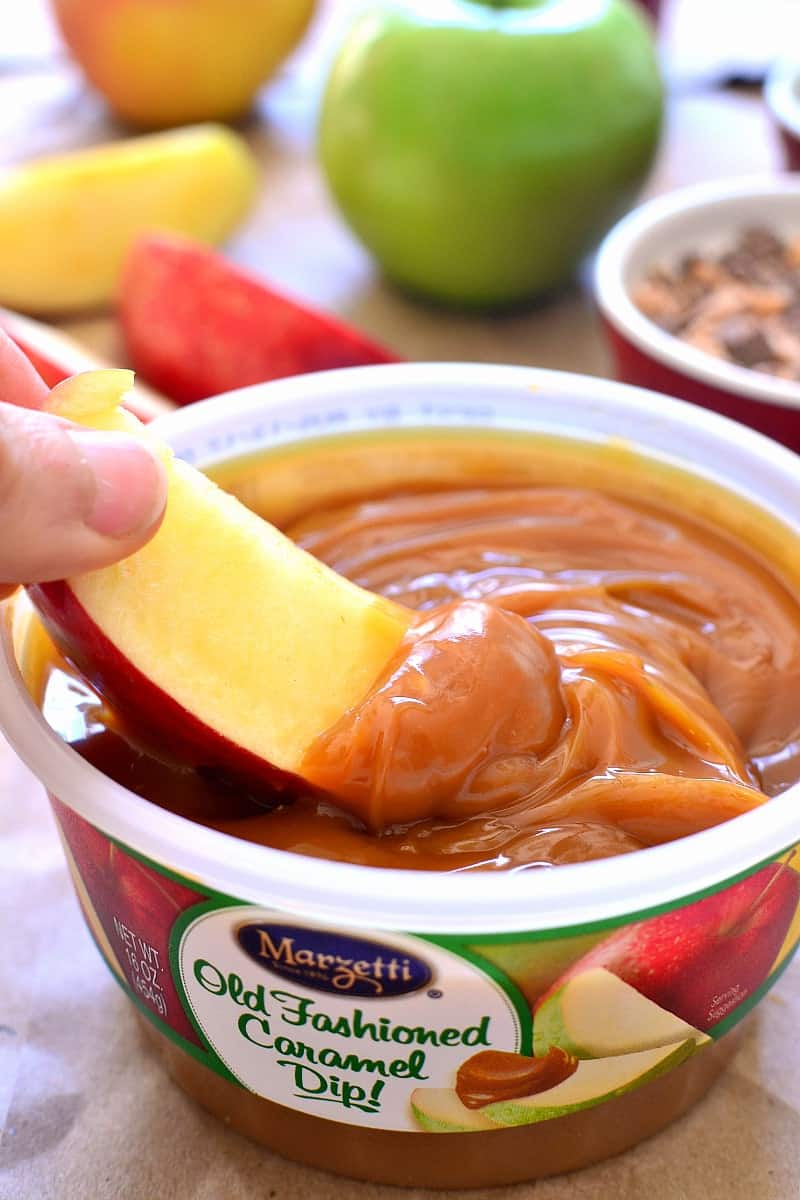 And suddenly, it matters a whole lot less that we haven't done any of our usual fall activities. Because caramel apples are a fall staple…and Marzetti® Old Fashioned Caramel Dip makes it SO easy. I plan to keep a few extra containers of it on hand, because it's such a great go-to for after school snacks, parties, and play dates. Now if only finding Halloween costumes was as easy…..!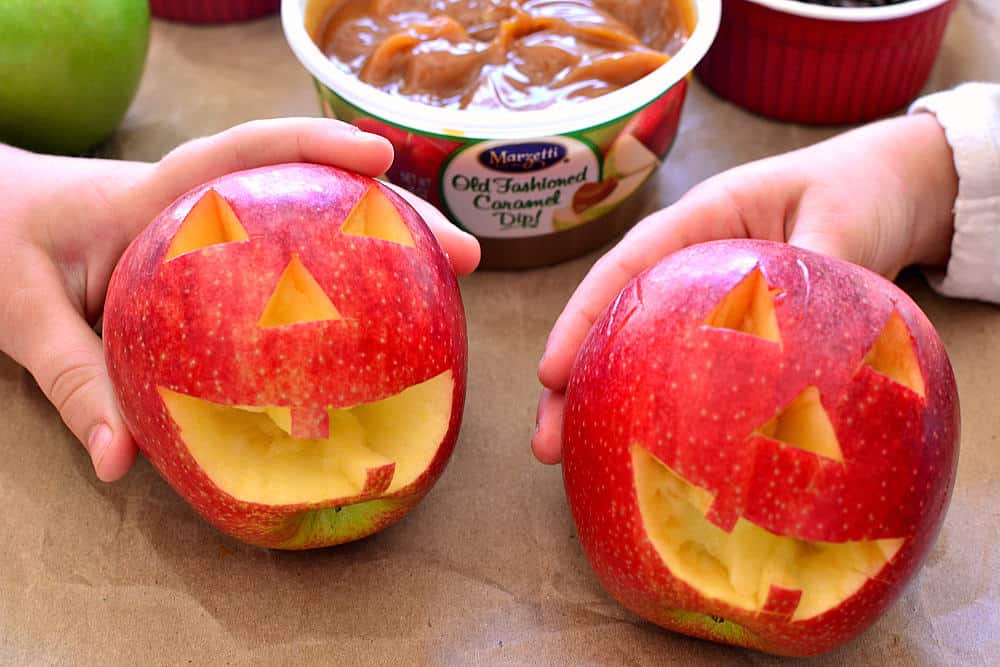 For more ideas and recipe inspiration, check out the Marzetti® website or visit them on Facebook, Pinterest, or YouTube!
And…to make your own caramel apple carving dreams come true…enter to win a $50 gift card below!

This is a sponsored conversation written by me on behalf of The Marzetti® Brand. The opinions and text are all mine.