This simple Broken Twig Tree comes together in just minutes and uses natural elements to create a beautifully striking DIY Christmas decoration! So simple even the kids can do one!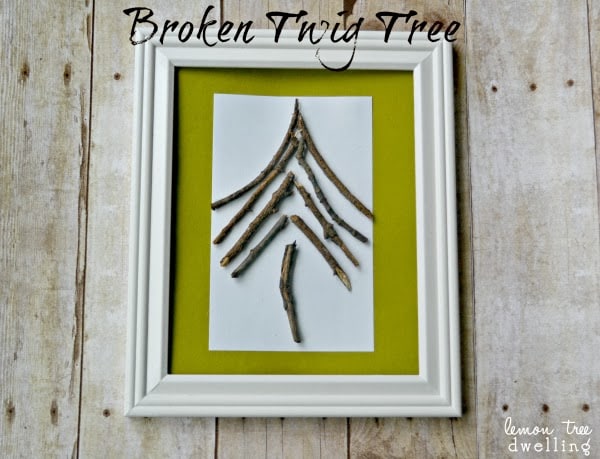 So…have you heard Christmas is almost here? Ha! Between frenzied shopping trips, family get-togethers, cookie baking, unpacking boxes upon boxes of ornaments and decorations, meal planning, party hosting, and, of course, trying to keep some of the magic alive…it would be almost impossible not to feel the pull of the Christmas season!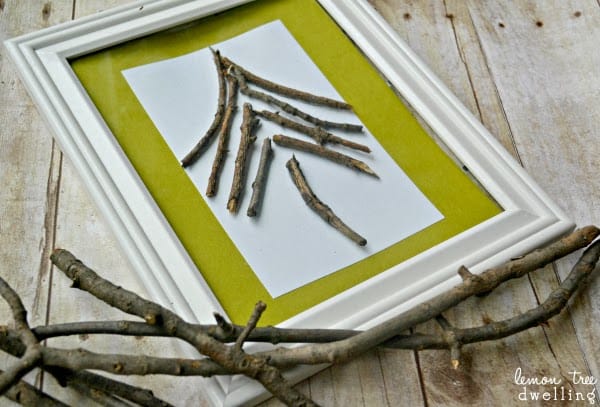 It's chaotic! And stressful! And, all too often, unenjoyable! The exact opposite of the silence, scarcity, and serenity of winter.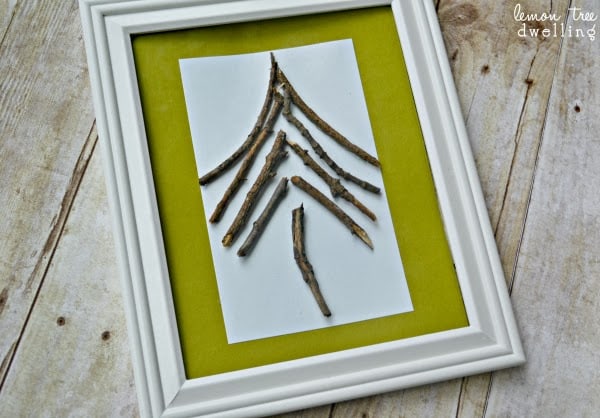 Broken Twig Tree – A beautiful DIY decor piece
When I look outside right now, I see nothing but bare trees and broken twigs. Lots and lots of broken twigs. The perfect inspiration for this little framed tree. I collected a bucketful of sticks and twigs, and pulled out the smaller ones to use for this project. I broke them by hand and found that the natural curves, knots and imperfections of the twigs were exactly what I had in mind.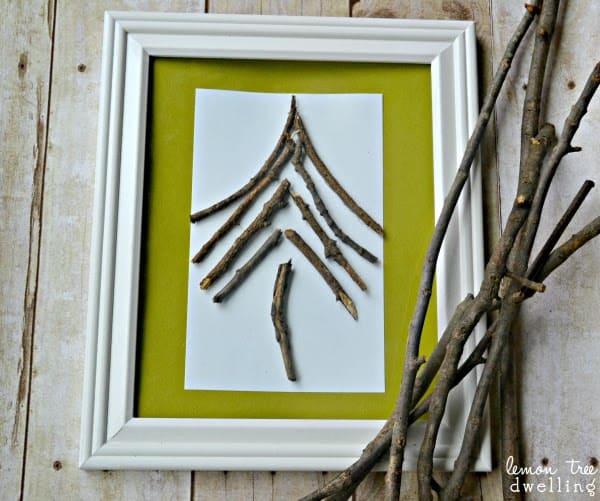 I used a hot glue gun to attach the twigs to pearly white card stock, then mounted the white to a larger olive green card stock. Of course, with the twigs behind glass, I needed to remove the back of the frame. Luckily, this one had small prongs in the back to hold the card stock in place.
Simple.
Scarce.
Serene.
A nice break from Christmas.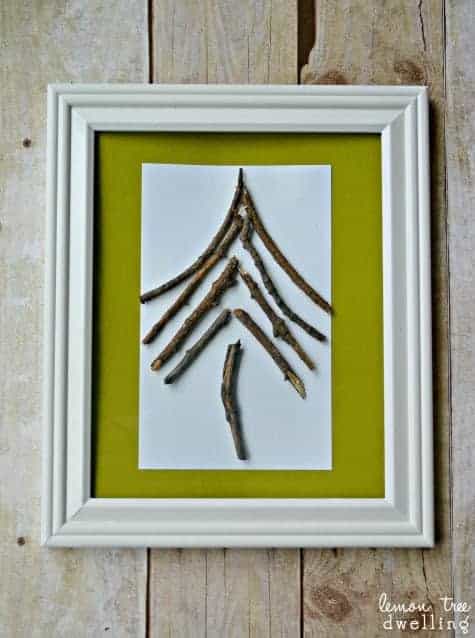 Try out my other DIY decor idea – Bare Branch Christmas Tree.
For more great ideas check us out on Pinterest