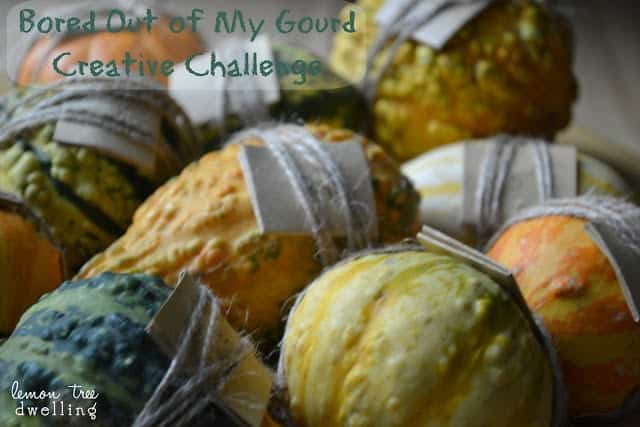 Today is the start of Ellia's Fall break. I should be excited……. (Right?) No morning rush, no lunch to be packed, no homework to be signed, and most importantly, more time to spend with my sweet 6 year old……. (Right?) Wrong! Because my sweet 6 year old loves school. She wants to be at school. She is bored at home…BORED OUT OF HER GOURD! And she is very vocal about it. So the options, as I see it, are a) ship her off to a friend's house  b) have a 2-day movie marathon, or c) head her off at the pass (Read: outsmart the 6 year old – not always easy to do!)
I thought about the things 6 year olds love: Friends. Challenges. Prizes. Fun. I thought about the ways I would like to see her to spend her time off: Engaged. Creative. Productive. (Read: too busy to complain about being bored!) I thought about how we could both get what we want out of this Fall break. It's possible…… (Right?) Right!! With the help of this "Bored Out of My Gourd" Challenge I created!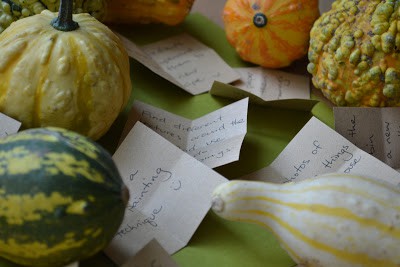 I started with a list of 10 things Ellia would like to do but might not come up with on her own:
Create a new snack recipe using ingredients you find in the cupboard.
Write a little note and draw a little picture to mail to a far-away friend.
Trace your hands and feet on paper and turn them into fun drawings.
Dig through the recycling bin and find a new use for something. Decorate and use it!
Find different textures throughout the house and use them to make crayon rubbings.
Take photos of 10 favorite things around the house or yard.
Write an original Haiku.
Create a new painting technique.
Cut, wrap, tie or pin an old t-shirt to make clothes for a stuffed animal.
Use anything you can find around the house to transform your bedroom into an alternate location of your choice (e.g. zoo, hospital, park, movie theater, salon…)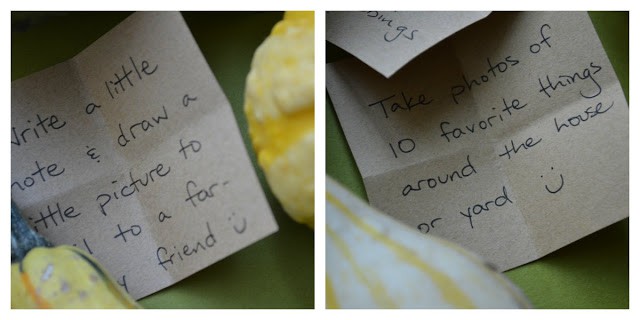 I wrote each idea on a small piece of cardstock, then folded it up and numbered it.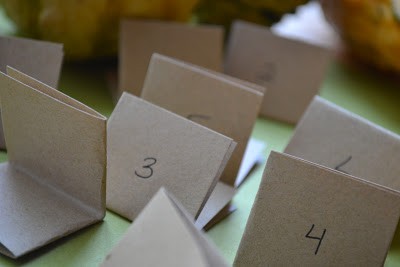 Next, I tied each folded idea onto a gourd.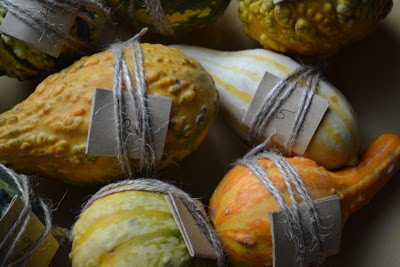 I made a deal with Ellia: If you complete all 10 "tasks" by the time your break is over, we can go to Yo Mama's for ice cream. I figure, if nothing else, at least she'll keep busy trying to earn herself a sundae! Better yet, maybe she'll actually find herself having – gasp! – fun at home!
Either way, I'm hoping it buys me a few moments of freedom from the dreaded mantra…. "I'M BORED!!" and gives us a chance to BOTH enjoy her time off 🙂