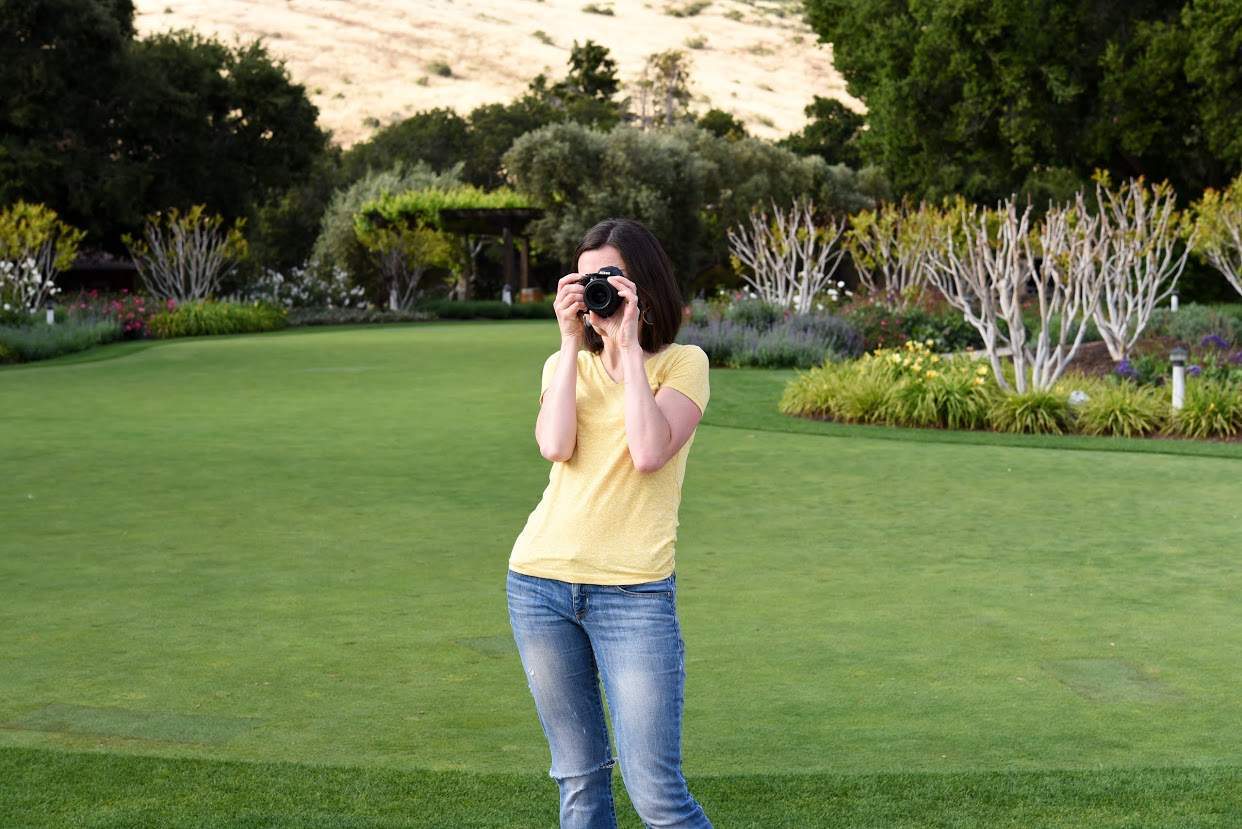 (photo by Dorothy Kern)
A little known fact about me is that I used to run retreats for a living. I was a campus minister at an all girls' Catholic high school for seven years, and retreats were my main thing. I loved everything about them – the brainstorming, the planning, the activities, the discussion. I loved the way they brought people together to think and talk about things that really mattered. I loved how, by the end of them, everyone's guard was down and you could see people for who they really were. But. Ever since college, I have NOT loved the idea of going on a retreat, myself. Sure, I was always happy to facilitate them for my students…..but the thought of letting my own guard down with a group of people I don't really know has sounded utterly horrific! Not because I have a hard time being real…..it's just that I prefer to come across as though I have it together. Especially around people I'm meeting for the first time!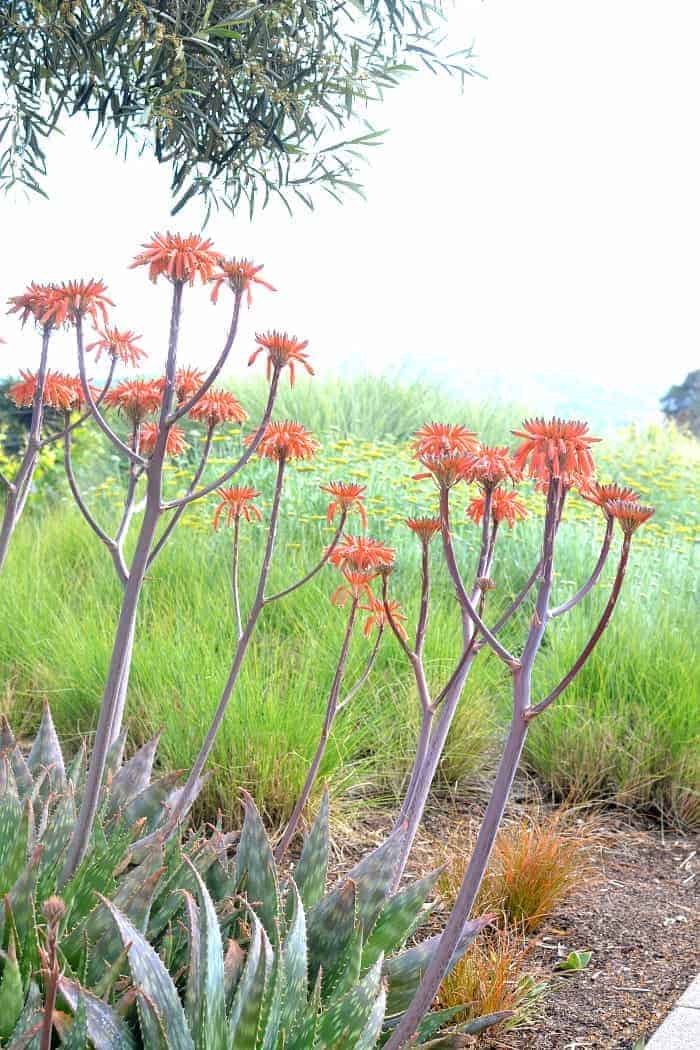 So, when I was invited to join 9 other bloggers on a "Blogger Refresh" Retreat in Carmel Valley, California, it's safe to say I had mixed feelings. Not so much about leaving my husband or kids, and not so much about the cost of the plane ticket…..but mixed feelings about being on retreat with 8 people I had never met. 8 because at least I would be going with my good friend Lisa, who got me into this whole blogging thing to begin with….but still! I thought about making up an excuse, or mysteriously "getting sick" at the last minute….but at the end of the day, I couldn't pass up an opportunity to both go on vacation with Lisa AND meet so many other amazing bloggers in person. So, early on a Monday morning in May, I got on a plane….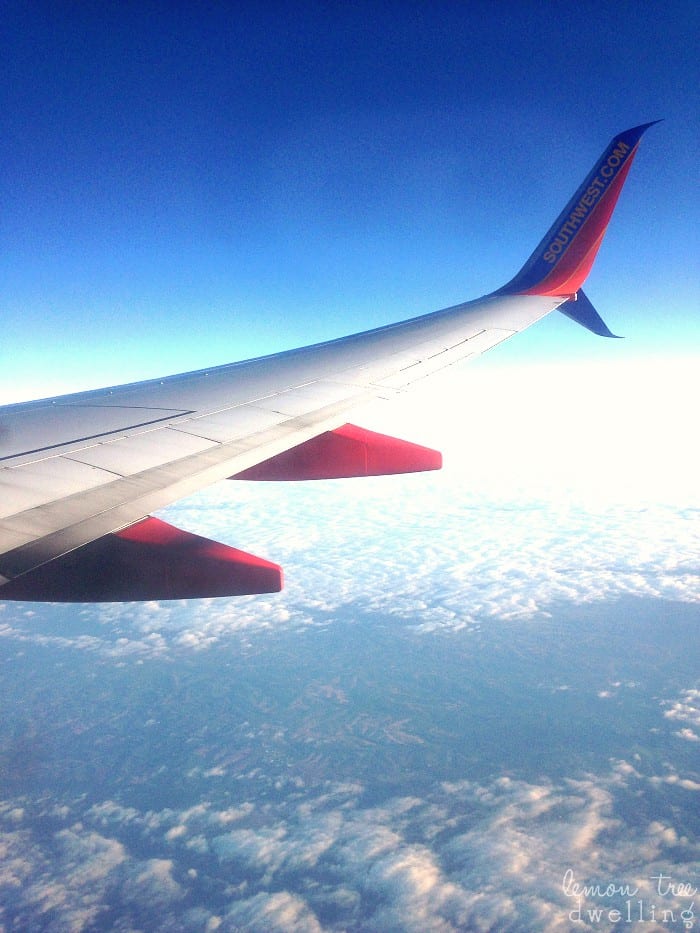 …..flew into Sacramento, drove to Carmel, had lunch with 8 strangers, did some shopping, and finally arrived at Holman Ranch, where I opened myself up to one of the most incredible experiences I've had in a long time.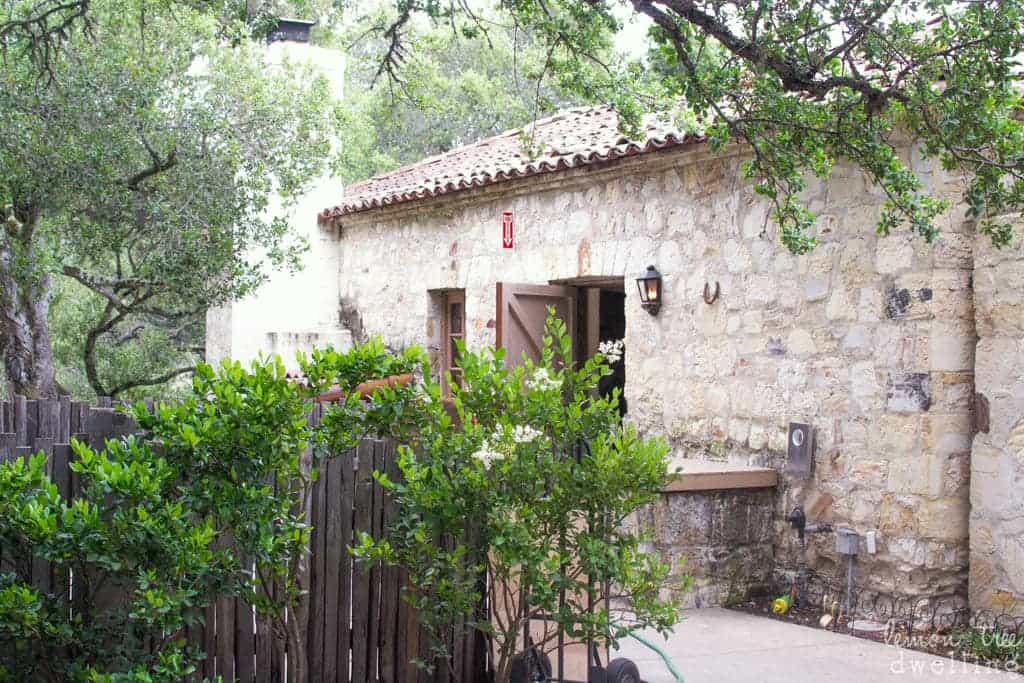 I was immediately drawn in by the BEAUTY of the ranch. The views…..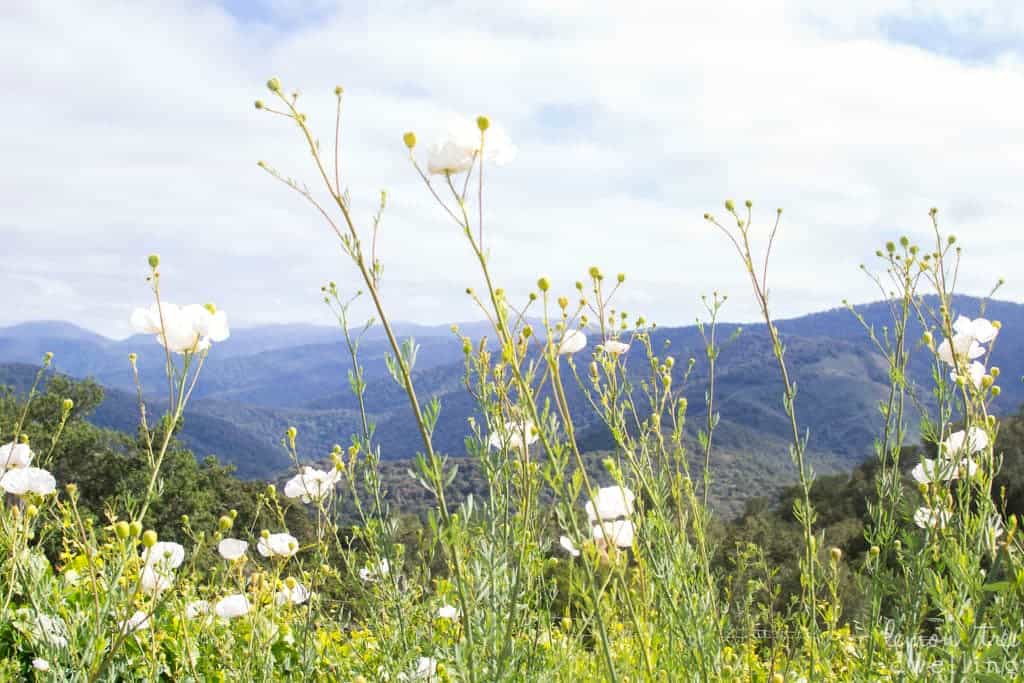 The grounds…..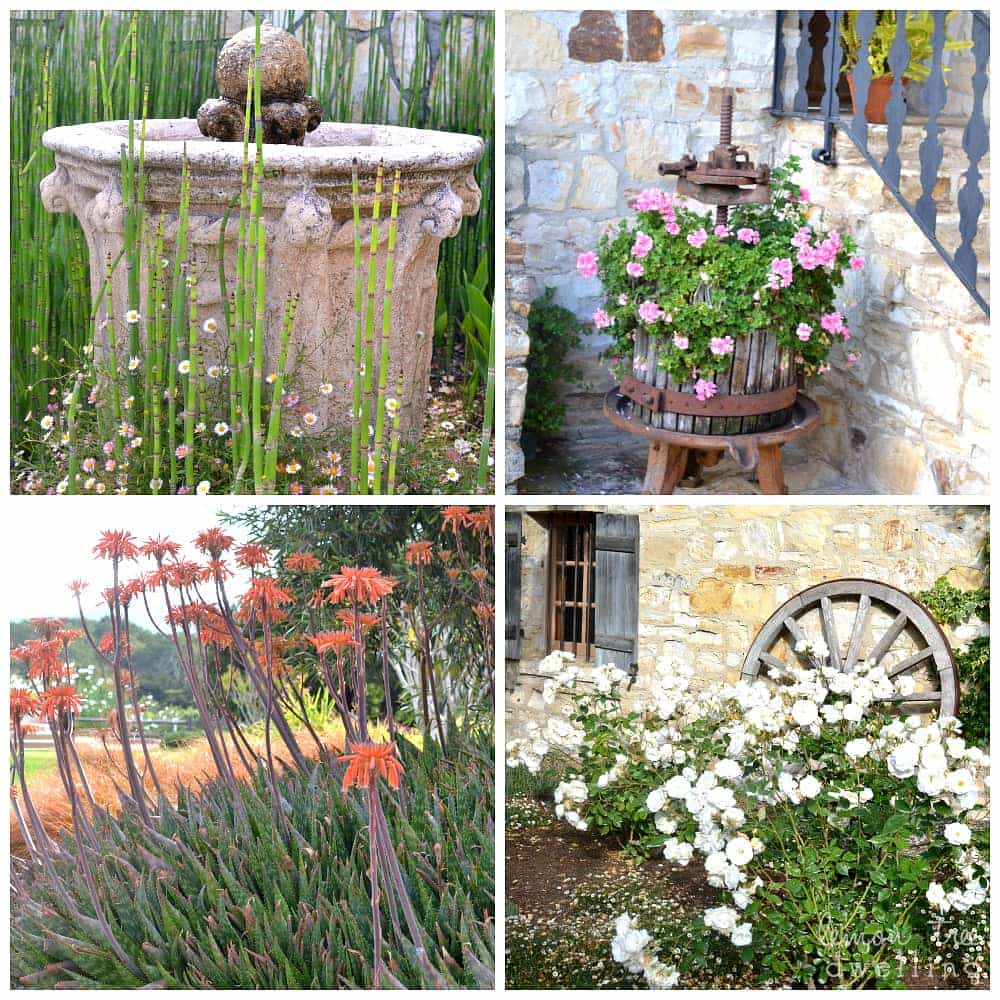 The charm. It all had such a story to tell, and I was completely enamored.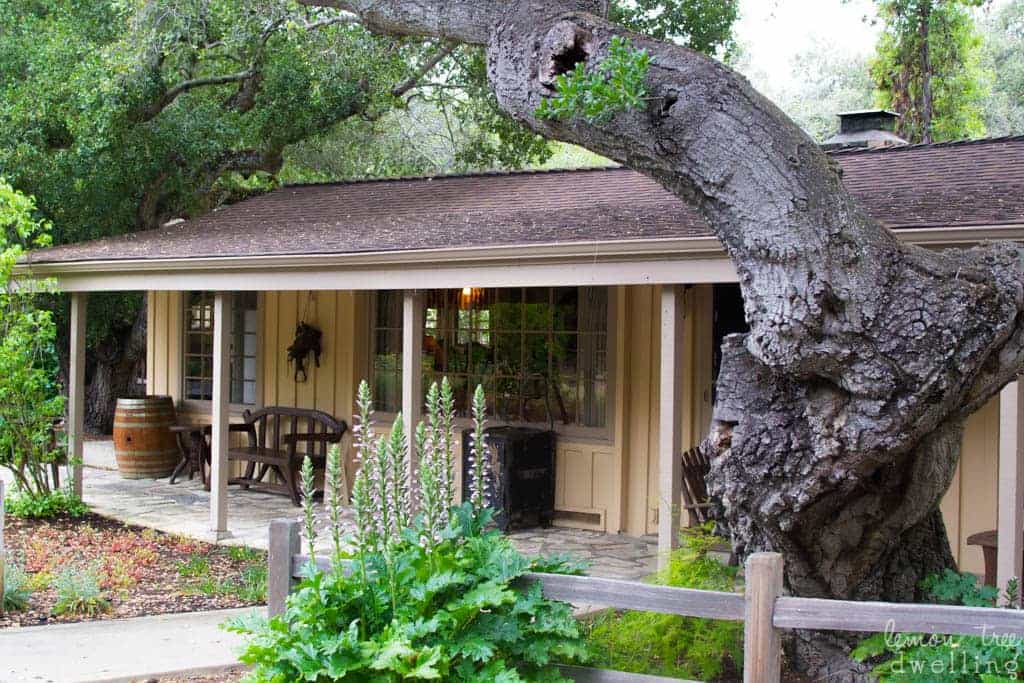 At the same time, I'd be lying if I said I wasn't a little star-struck. I mean, I was on a gorgeous ranch in California with Mom on Timeout, Crazy for Crust, and The Domestic Rebel, for goodness sake! But. If there's one thing I know about retreats, it's that what you get out of them depends completely on what you put into them. So I did my best to put my star-struckedness aside and just be myself. And just ENJOY myself! (Which luckily wasn't hard to do in such an awe-inspiring place….!)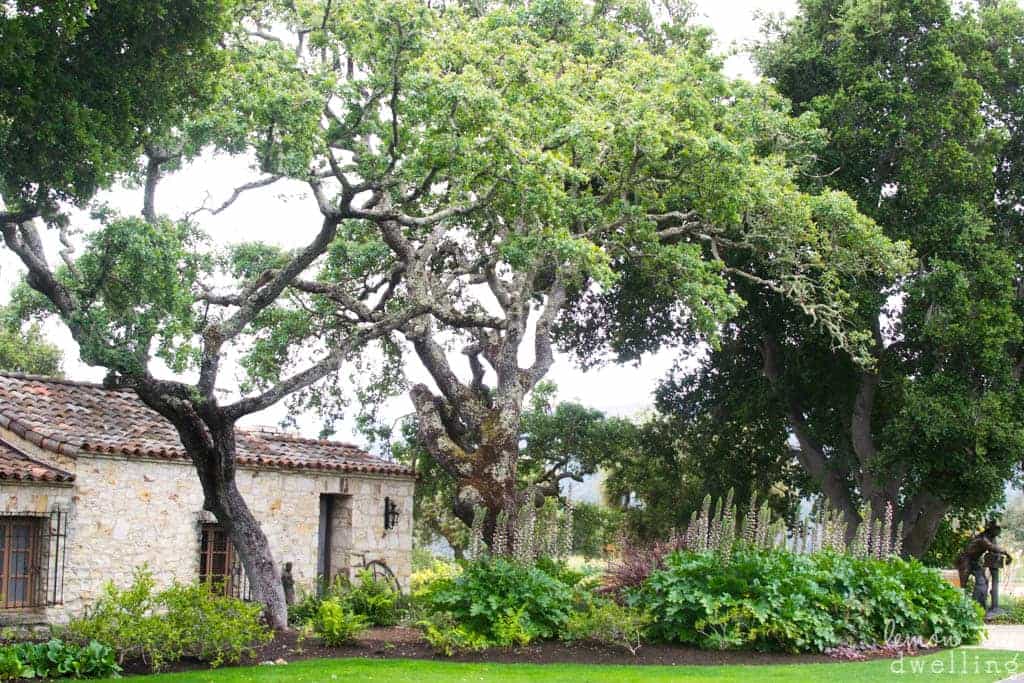 We walked and talked and explored the grounds. We took more photos than we knew what to do with. And that night we went out to the fabulous Wills Fargo Restaurant for a delicious meal. (Not pictured: my amazing "Fondant" Au Chocolate dessert. Let's just say I licked the plate clean!) By the end of the night, I was feeling good. Open. Ready for what the next day would hold.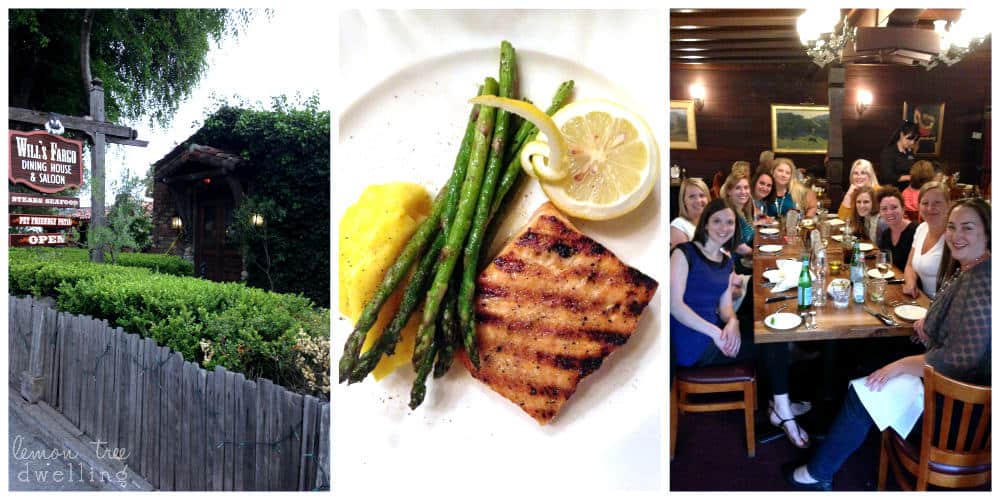 We woke up to a delicious breakfast made by Amy F. and Trish, and then it was on to some blogging workshops. Amy showed us how to photograph using artificial light, Dorothy gave us a LightRoom tutorial, and Trish gave us a genius idea for photo backdrops. I love having such smart blogger friends.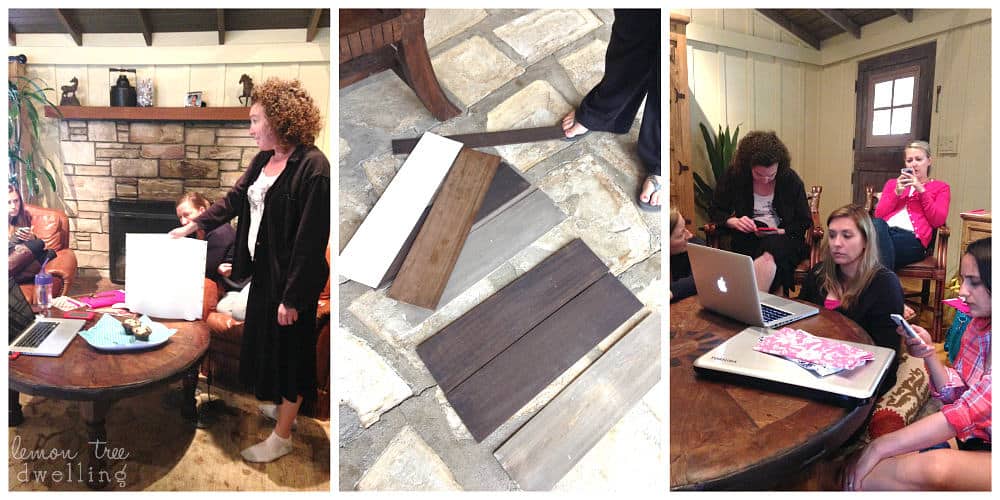 Heather and Amy A. made tacos for lunch, and then we spent the afternoon talking, relaxing, and posing for new head shots from Lisa! I love this one – clearly I had no idea it was being taken, but it's a good representation of how I was feeling at this point in the retreat. Comfortable. Relaxed. Happy.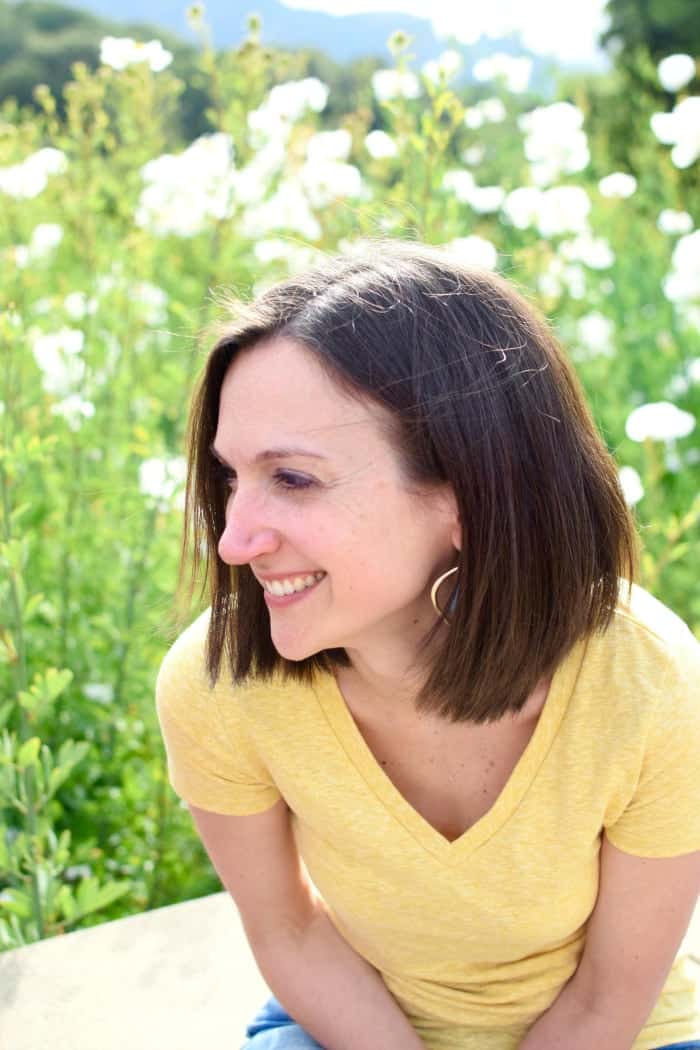 Okay. But. Everyone who's been on a retreat knows that the second night is when the magic happens. Aka things get real. The second night is the night the conversations shift from surface-level to personal. And they did. Over a simple panini dinner, we talked about our blogging successes and failures. We talked about where we are vs. where we want to be. We talked about the real life struggle of finding time for it all. And as the night wore on, and the conversation shifted further and further into the personal, and tears were shed, and hugs were shared, I realized that there was no place I'd rather be.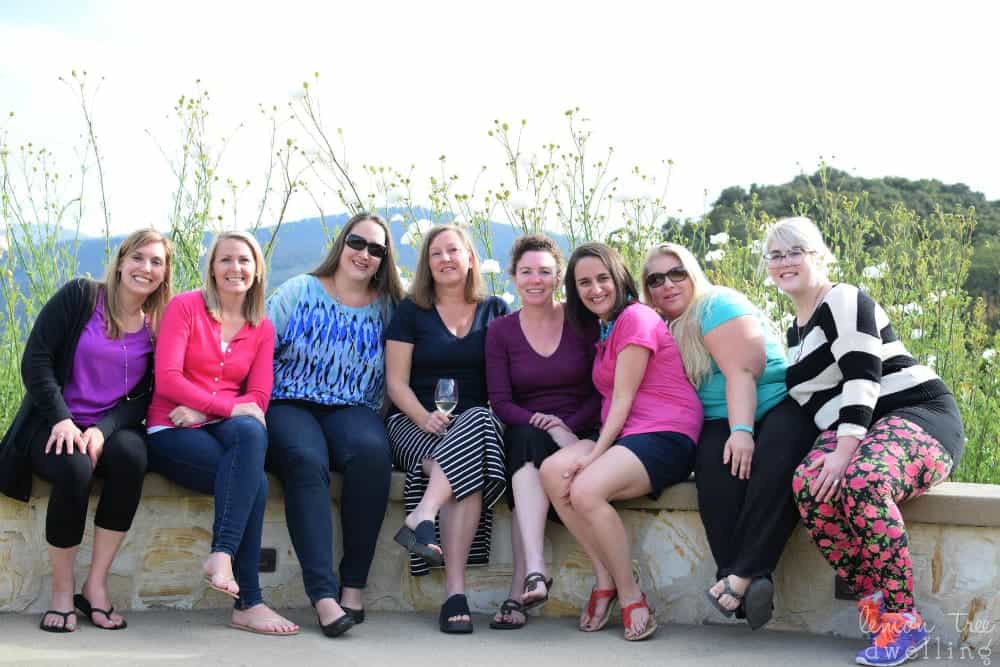 Photo by Lisa Longley. From left to right: Dorothy, Mindy, Glory, Heather, Amy F., Lisa, Trish, & Hayley. Not pictured: Amy A. and me.
See – what happened over the course of the three days we were there is that we opened ourselves up to one another – not just as bloggers, but as friends. We let ourselves be vulnerable, which is a beautiful thing, and in doing so we found love, acceptance, support, and so much commonality. For as much as I had been horrified at the thought of it, once it happened, I couldn't have imagined it any other way. And, in the end, I remembered an important truth – which is that people are just people, and we're all more alike than we are different.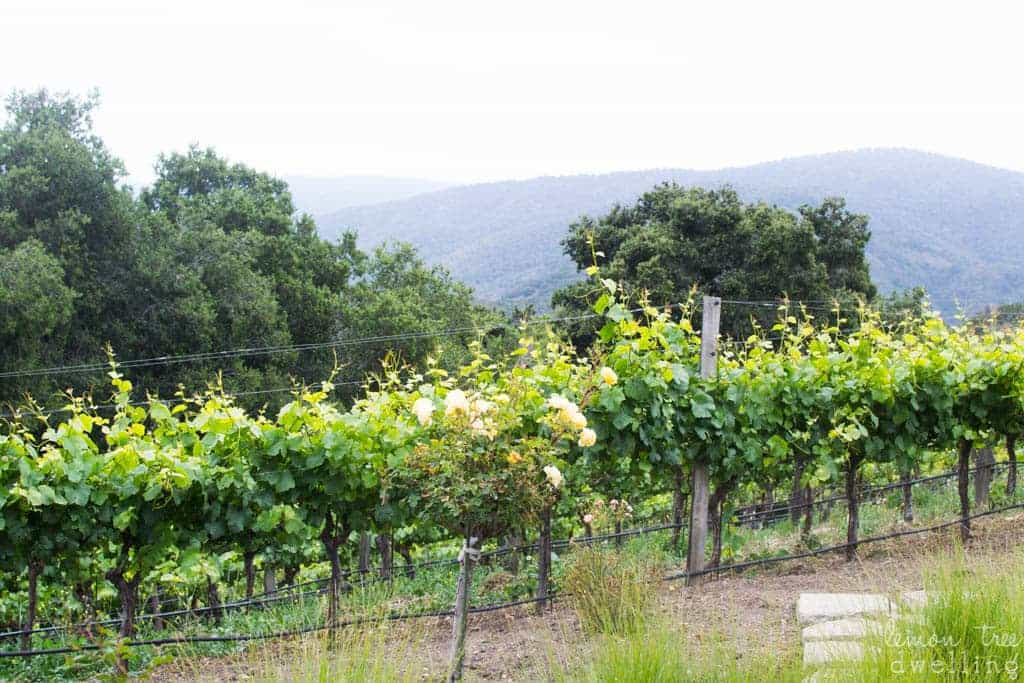 So what does this all have to do with blogging? Everything! Because, as they say, you're only as good as the people who surround you. Even though we live across the country from one another, I'm so grateful to be surrounded by such amazingly talented, supportive, beautiful women, both inside and out. This retreat was exactly what I didn't even know I needed. And, lucky me, I had the BEST friends to share it with. Thank you, ladies, for making it amazing.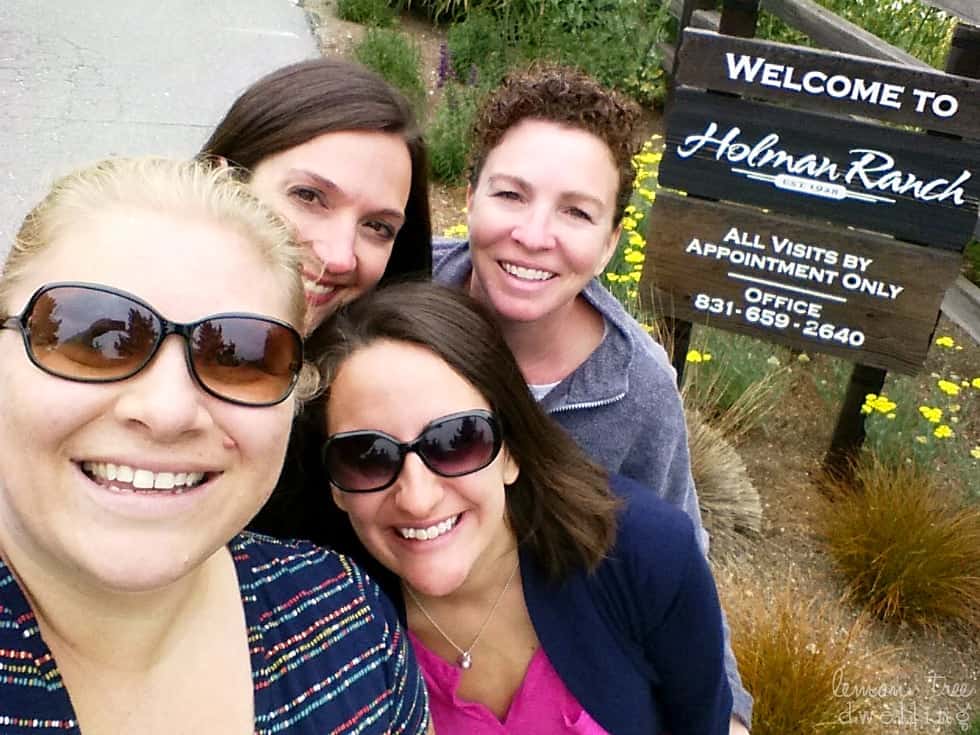 And thanks to all of our awesome sponsors, who made this retreat possible:
To Holman Ranch – for the fabulous accommodations, and to Wills Fargo –  for the amazing dinner.
Also thanks to Jennie-O, Tillamook, Hamilton Beach, OXO, The Tomkat Studio, Crystal Faye, Diamond Nuts, B.Toffee, Red Star Yeast, Kraft Jet Puffed Marshmallows, STAR, Planet Rice, & Truvia!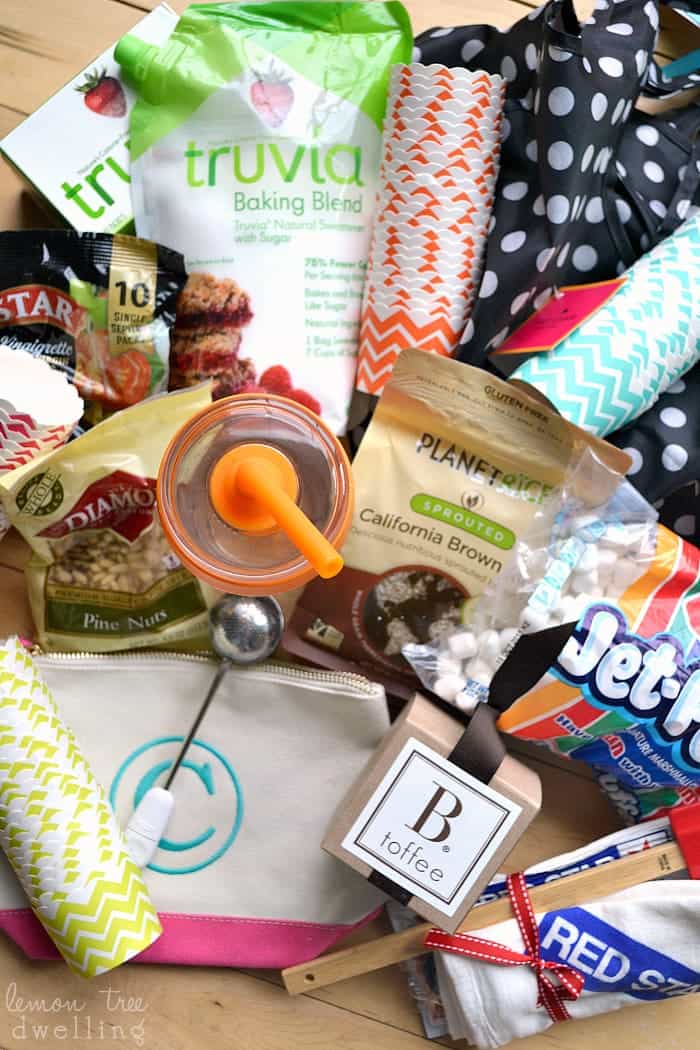 A few more outtakes from the retreat: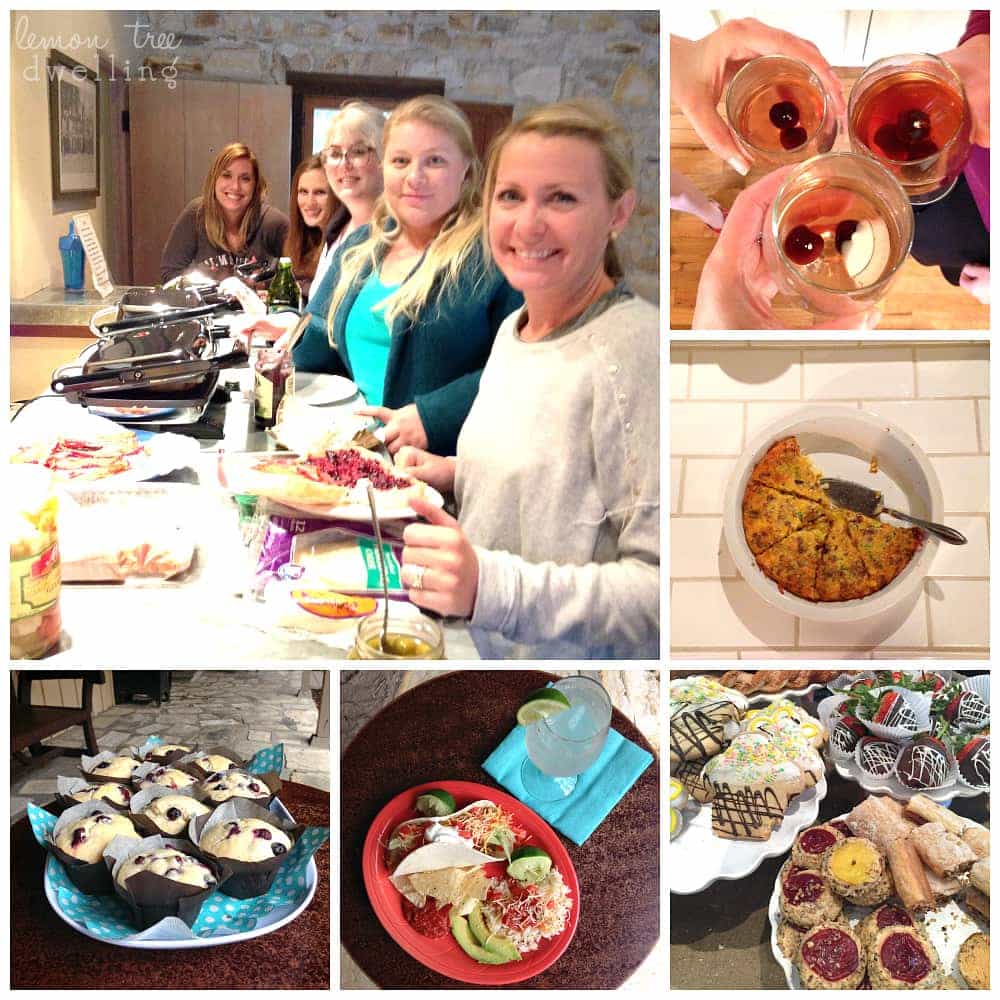 Pictured above: Panini dinner courtesy of Hamilton Beach, Trish's Blueberry Lemon Cream Cheese Muffins, Taco lunch courtesy of Jennie-o and Planet Rice and the BEST skinny margaritas courtesy of Truvia, sweets galore courtesy of a Carmel sweets shop, Amy's Hash Brown-Crusted Quiche, & Lisa's Cherry Sangria!