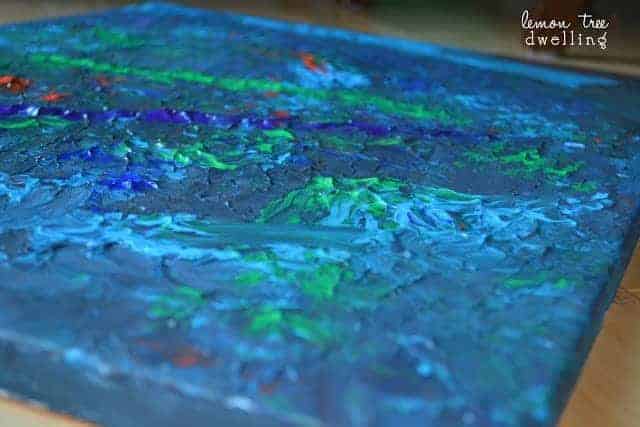 This past weekend I celebrated my birthday. It was a wonderful weekend and (as much as possible when you have small children) it was all about me. I enjoyed delicious food and drinks out with friends, had my favorite bagel sandwich for breakfast, found some amazing deals at GAP, spent an entire day with my parents & siblings (yes, that's a good thing…) and ate a week's worth of desserts in a day. More or less a perfect celebration. I also got some great gifts, like these beautiful paintings from Jorden and the girls…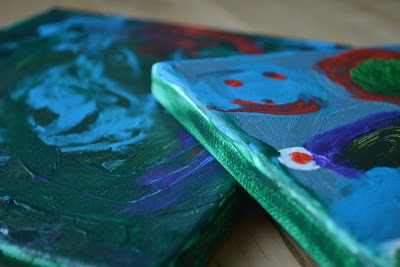 …coffee, wine, chocolate, candles, perfume, bakeware, a handmade camera bag/purse, help with my blog, a 1 month membership to a babysitting service…
It really was a celebration. I really did, and do, feel blessed.
Blessed to be married to someone who would take the brunt of 3 little girls' shenanigans for an entire weekend so I could enjoy my birthday. (And who takes the brunt of my shenanigans every day.)
Blessed to be the lucky mom of those 3 little girls, who, despite their shenanigans, fill my days with sweet chaos, tender moments of affection, amazing creativity, and pure LOVE.
Blessed to be friends with wonderful people who know me, love me, challenge me, encourage me, believe in me, and help me to be my best.
Blessed to be part of a family who supports one another and regularly chooses to spend entire days together.
Blessed to be able to use my mind and body to do the things I love.
Blessed to be celebrating another year of growing and becoming.
Blessed to be a better version of myself than I was before.
Blessed to Be.