It's Back to School time…and this DIY Ruler Crate will help you get ready! All you need is rulers, plywood, chalkboard paint & Mason jars…and then you can fill and organize to your heart's content!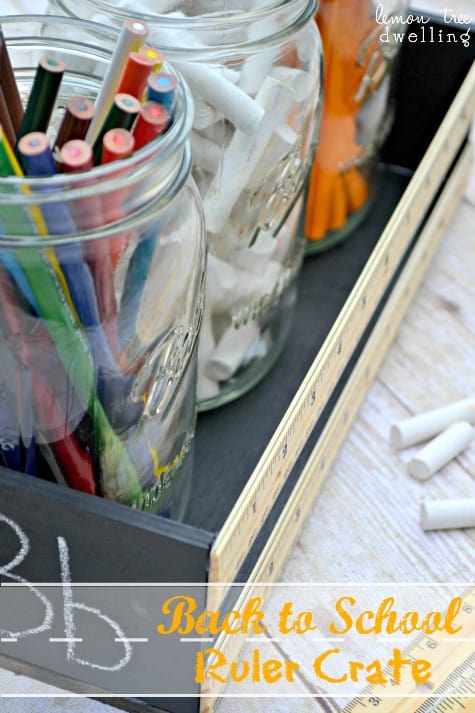 Remember, as a kid, when you were smitten with the idea of having your own office? With your own things to organize and your own work to do? I remember loving desks and office supplies and….yes….work (I also couldn't WAIT to have homework) and secretly wishing, when I played any type of make-believe involving these things, that my real life was more like the make-believe! The sad thing is I was WAY more organized then (in my playtime) than I am now (in my real life)!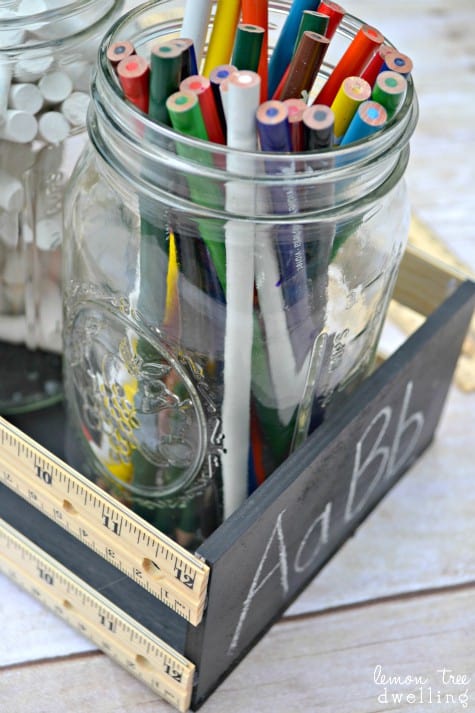 I don't know what it is, but I seriously cannot get a handle on ANY type of organization! My refrigerator, my closet, my car, my silverware drawer…..and especially all the papers!! There are piles of papers everywhere – in the kitchen, the front entryway, the laundry room, the basement…..The worst part of all is they just. keep. growing. So just when I think I have a handle on one pile, I realize that all the other ones (or at least half of them) have grown to a ridiculous point!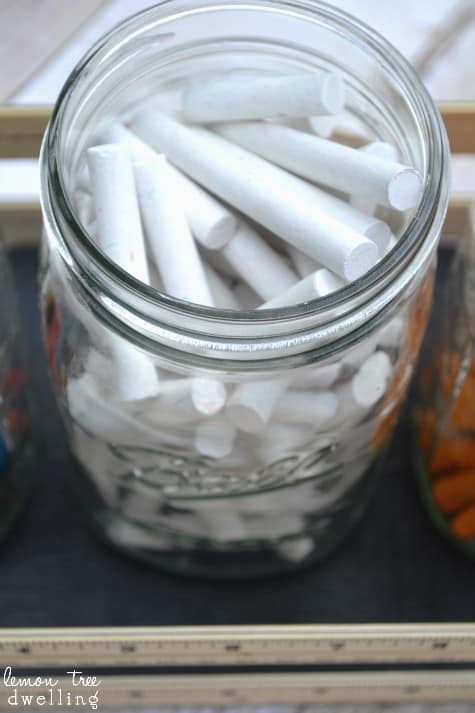 Most likely, what I've done is move things from one pile or one room to another….my idea of organization these days. If I'm lucky, every now and then I remember to dig through the piles and find the things I need to take care of before the deadline has passed. And other times? I'm just that person. The one who's always a day (or eight) late with things and lucky if I remember at all.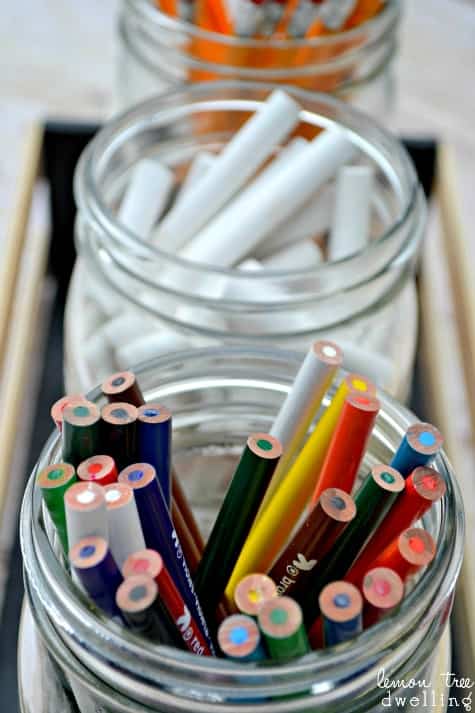 So when I started putting this Back to School Ruler Crate together, I got pretty excited….! Maybe this could be the start of a new, more organized, better ME!?! I started filling tiny mason jars with paperclips and rubber bands, medium-sized mason jars with crayons and binder clips, and large mason jars with everything else! It brought me right back to childhood and office supplies and organization….and it made me excited to turn over a new leaf for fall. The ONLY problem? Figuring out where to put all my newly organized jars! I guess I'll be making a few more of these ruler crates…..and maybe figuring out how I can (finally) get my own office! After all, I've been waiting for one since childhood!! Maybe that's the reason I'm so disorganized!! (I think I'm on to something!)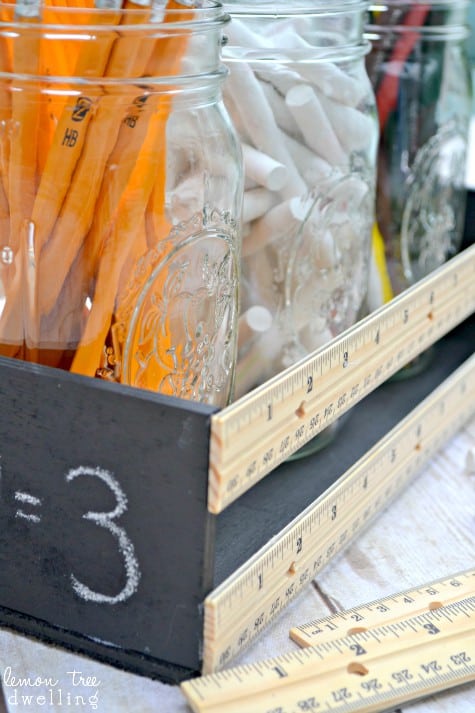 What You Need:
*4 rulers
*plywood (I used pre-cut pieces from Michael's for the ends and had my husband cut the bottom from a larger piece)
*chalkboard paint
*3 large mason jars
*wood glue or hot glue gun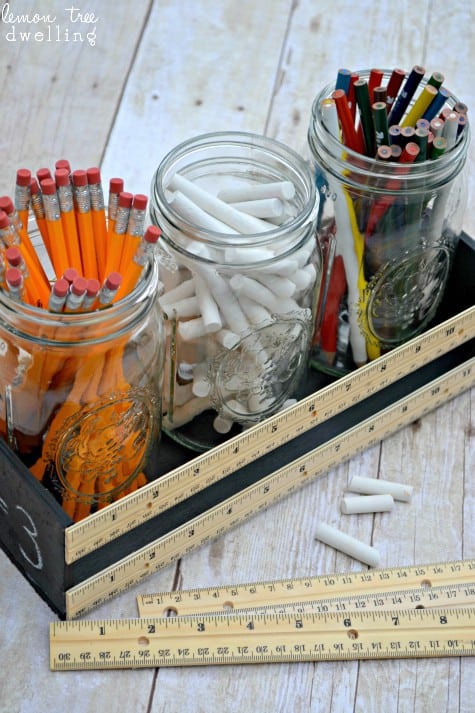 Looking for other fun back to school ideas? Check out these ones!