The
KIC Mount
is a magnetic iPad cover that allows you to mount your iPad to a variety of surfaces while working!
An AWESOME gift idea for anyone on your list!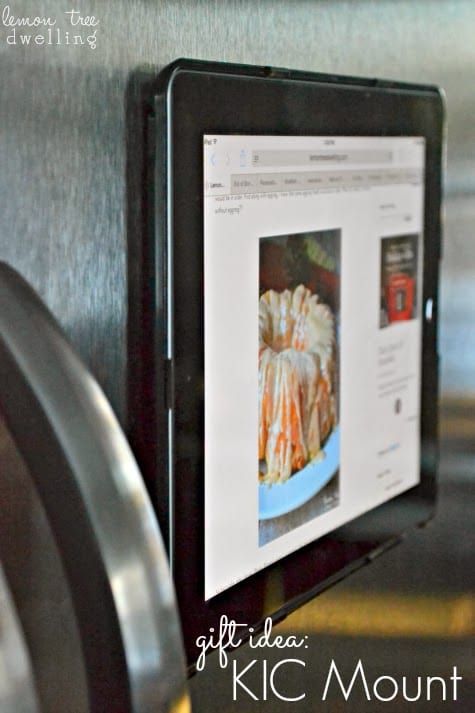 Hey everyone! I'm so excited to be sharing this AWESOME last minute gift idea with you today! I don't know about you….but I still have SO MUCH Christmas shopping to do! I do the same thing every year – I start out strong and spend November feeling like I'm ahead of the game…..and then December comes, and I realize how many people I still have to buy for! Time to kick it into high gear!!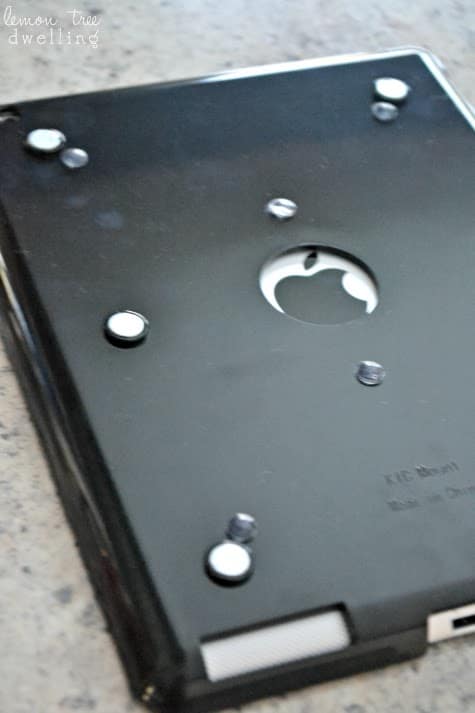 Enter the
KIC Mount
– a magnetic iPad cover that sticks to any magnetic surface! And when I say it sticks…..I mean it! This thing isn't going anywhere!! (For more on how the KIC Mount works, click
HERE
.) I first found out about the
KIC Mount
when I was contacted by the husband and wife team who created it. They sent me one to test out…..and I have to say I absolutely LOVE IT!! I've had mine up on my fridge and have used it to check email, weather, and, of course, RECIPES! It allows you to use your iPad as usual, while keeping it out of the way of food spillage, sticky fingers, and limited counter space!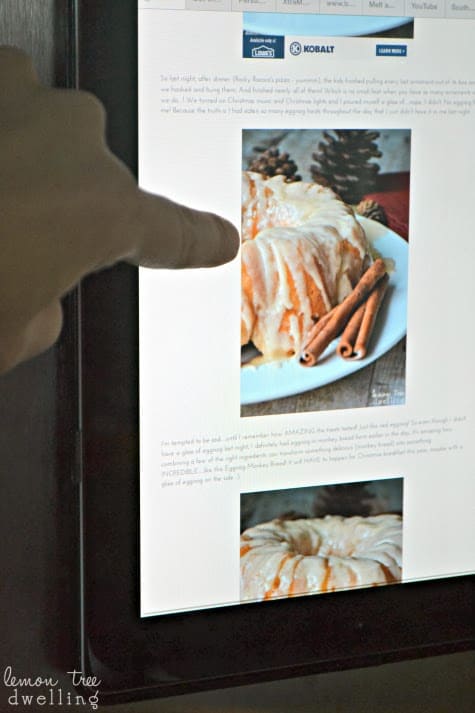 Not only would the
KIC Mount
make a fabulous gift for the chefs and bakers on your list….it would be great for the handyman who can stick it to his tool chest, the teacher who can stick it to her white board, or the grandparent who can use it as a magnetic photo frame for pictures of their grandchildren! The ideas are endless! Here are the specifics: it's available in either black or white, it fits the Apple iPad 2 & 3, and it's only $24.99!!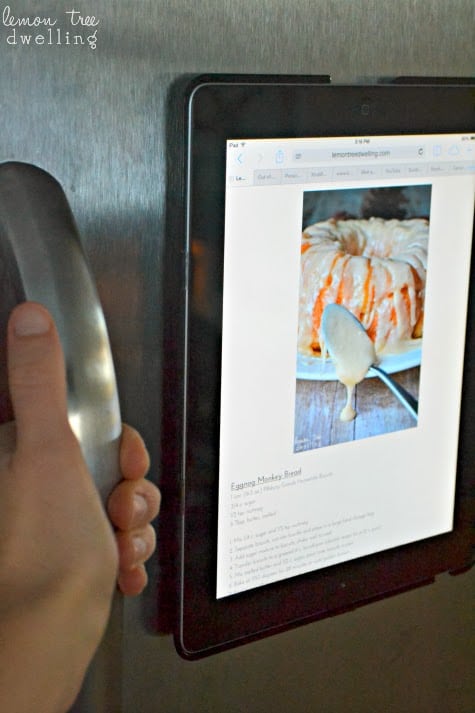 Like I said…..I am LOVING mine, and I can guarantee that you (or whoever you're buying it for!) would love it too! I love finding out about great new products…..especially when I still have Christmas shopping to do. You too????
For more information, check out the KIC Mount website here: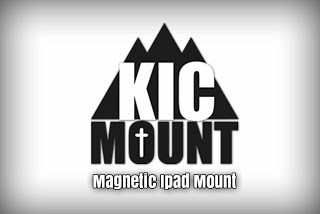 Happy Shopping!!