Full disclosure: CafePress.com provided me with a gift card for the purpose of this review. All thoughts and opinions expressed are my own. To see the full line of Cafe Press products, visit CafePress.com.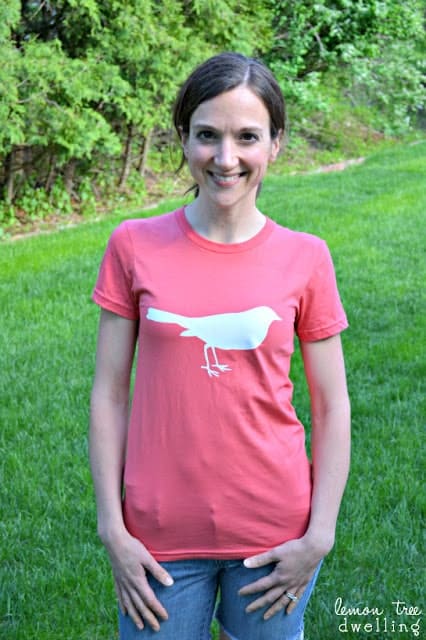 I have to admit….I am really not much of a t-shirt gal. But when a little birdie told me about this cute little birdie t-shirt from Cafe Press, I had to reconsider! You may remember seeing this shirt here a while back, along with a bunch of other cute finds from Cafe Press. What I didn't tell you was that I literally spent an entire afternoon that day perusing their website because there was SO MUCH cute stuff! After much back and forth (I wanted to make sure I found the cutest of cute for all of you!) I finally narrowed it down to my top 8. And, while I really did love the mustache clutch and Keep Calm coffee mug, there was something about this t-shirt that I just had to have.
So I pulled the trigger and ordered it, and less than a week later, it arrived in the mail! I couldn't wait to put it on 🙂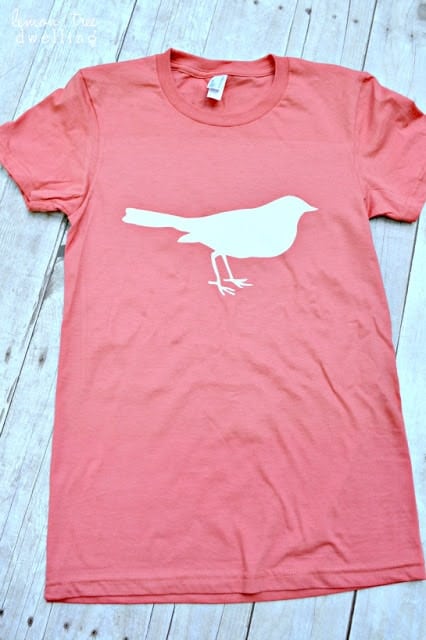 The first thing I noticed when I pulled it out of the package was the COLOR! Isn't it pretty? Perfect for summer, and it matches my first-ever pedicure I got with my mom this past weekend. Fun! The next thing I noticed was the QUALITY – it is 100% organic combed cotton and looks & feels fabulous! And, finally, the FIT. With my small frame, I am used to t-shirts looking boxy and completely unflattering (no wonder I'm not a t-shirt gal, right?) But the fit on this one is spot on. It's the kind of t-shirt I will actually wear….in fact, I could see myself spending a LOT of time in it!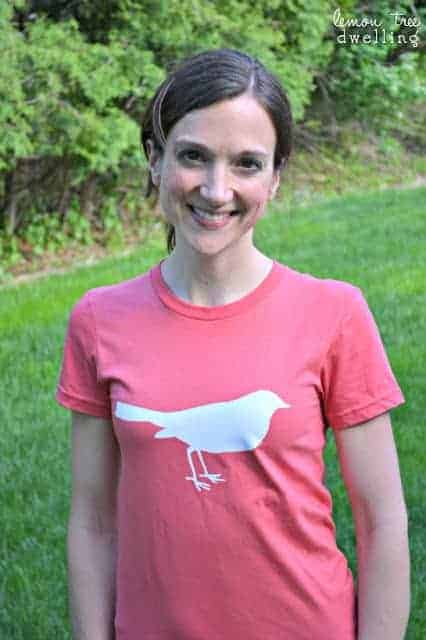 The true test, though, was how well it would wash. I am always a little nervous about fading, shrinkage, and peeling….so I turned the shirt inside out to wash it (I wanted to protect the little birdie!) Then I popped it into the dryer and….voila! Clean shirt, as good as new! No fading, no shrinkage, no cracking or peeling. And you know what? The more I wear it, the more I love it! This is something I'm not used to when it comes to t-shirts. Hmmmmmm…..maybe I'll become a t-shirt person, after all!
What about you….? What do you love from Cafe Press??
Thanks for taking a peek inside my Lemon Tree Dwelling…
I hope you feel right at home!
-Cathy