Affordable style and a kitchen mini-makeover with Sauder furniture!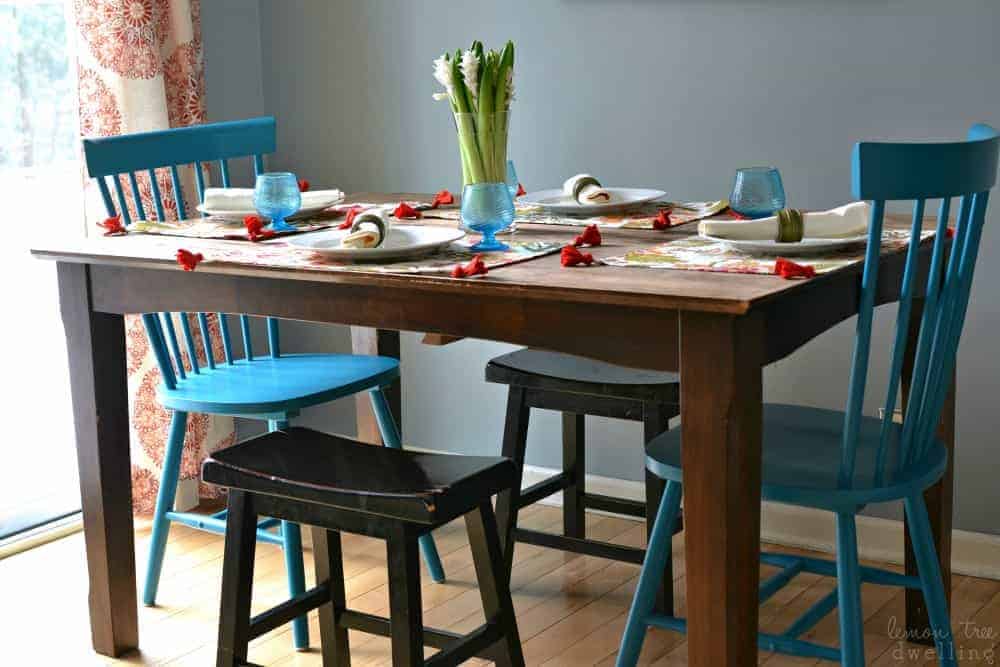 Happy 4 year housiversary to me! That's right…..it's officially been four years since we moved into our Lemon Tree Dwelling. And let's just say a LOT has changed since then. Our family has grown by two, we've taken on two new jobs, we've given up two pets, we've entered the world of minivans, we've experienced two preschool graduations, we've taken approximately 27 trips to water parks, and we've met a whole bunch of great new people. But some of the biggest changes of all have been to the house, itself.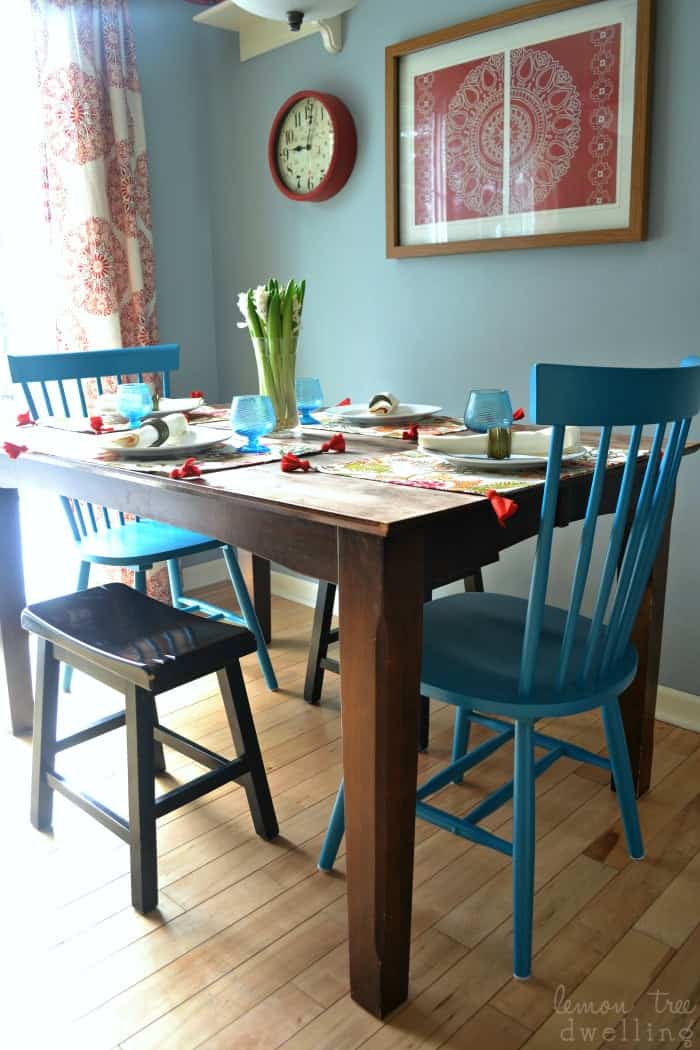 From the moment we first saw it, we knew that we'd have our work cut out for us. And in the past four years, we've done everything from removing cabinets and doors to replacing counter tops and floors to installing new windows, replacing our roof and siding, putting in a new patio, refacing and converting our fireplace, getting all new appliances, cutting down trees, planting grass……and painting.every.single.wall. Some more than once!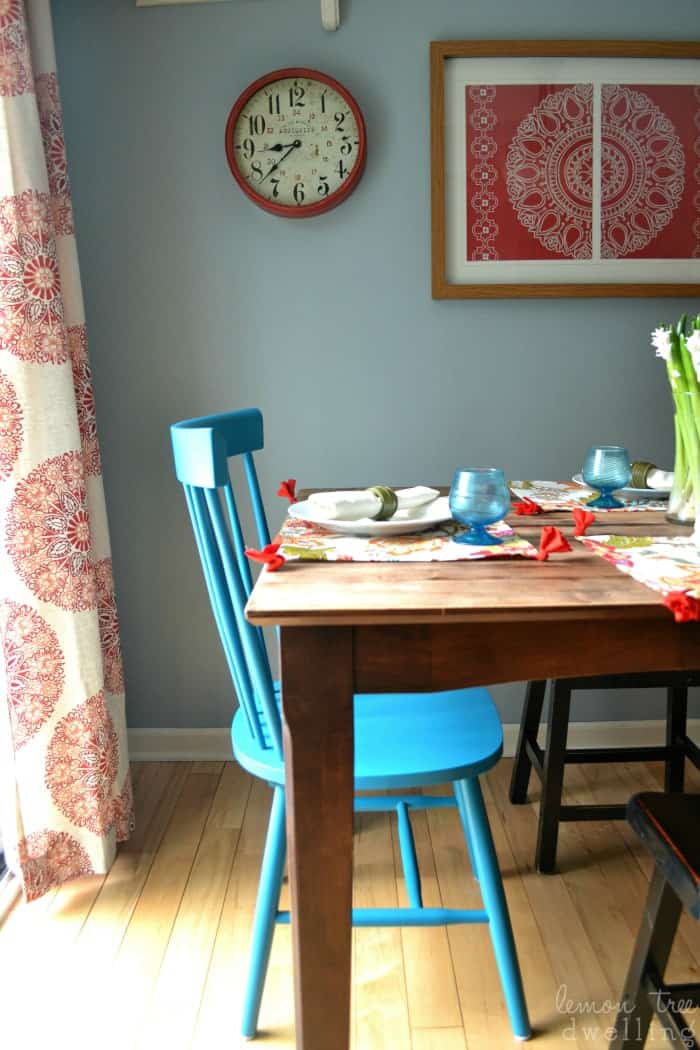 Our Lemon Tree Dwelling has come a long way in four years, and I'm happy to say that (at least for now) we are done with the big projects. Sure, we have our wish list…..our ideas for "someday"…..but for now, we love the home we've created. We love decorating it, especially when we can do it affordably and uniquely. We love making it a reflection of who we are as a family. I'm sure everyone in our family has their own favorite room in our house, but for me, hands down, it's the kitchen.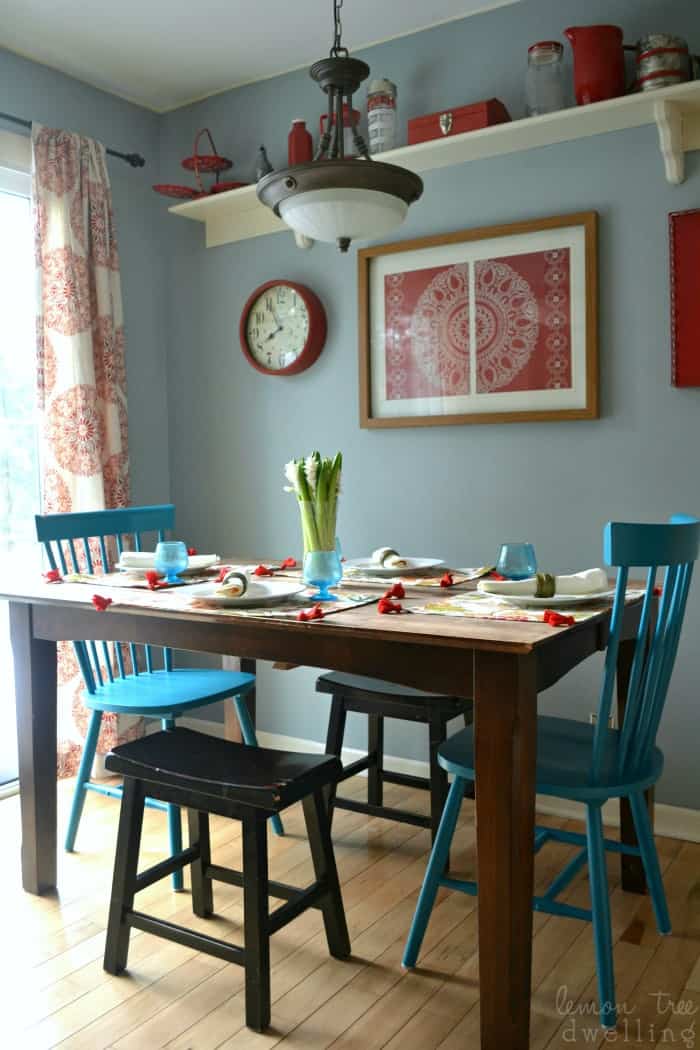 Maybe it's because I spend so much of my time there, but the kitchen really is the room I feel most connected to. And I'd also say it's the room that best represents us. From the paint-splattered table and the art supplies that are nearly always cluttering the kitchen counter to the mixture of old and new and thrifted decor with vibrant patterns and pops of bright color, the kitchen is warm and inviting and happy. It's my favorite place to be!
We are always looking for little ways to make it fresh and new, which is why we recently switched from dark brown to light blue walls. Since then, we've embarked on a bit of a mini-makeover, and it was in the "finishing touches" phase that I discovered these Sauder Cottage Road Spindle Back Chairs. I immediately fell in love with them and knew I had to have them for our kitchen table. I love how bold and bright they are, and how they add a pop of just the right color to our decor. I love the clean lines and simple design and the fact that they are comfortable and kid-friendly and affordable and FUN! Seriously…..could they be any more perfect for this space!?!?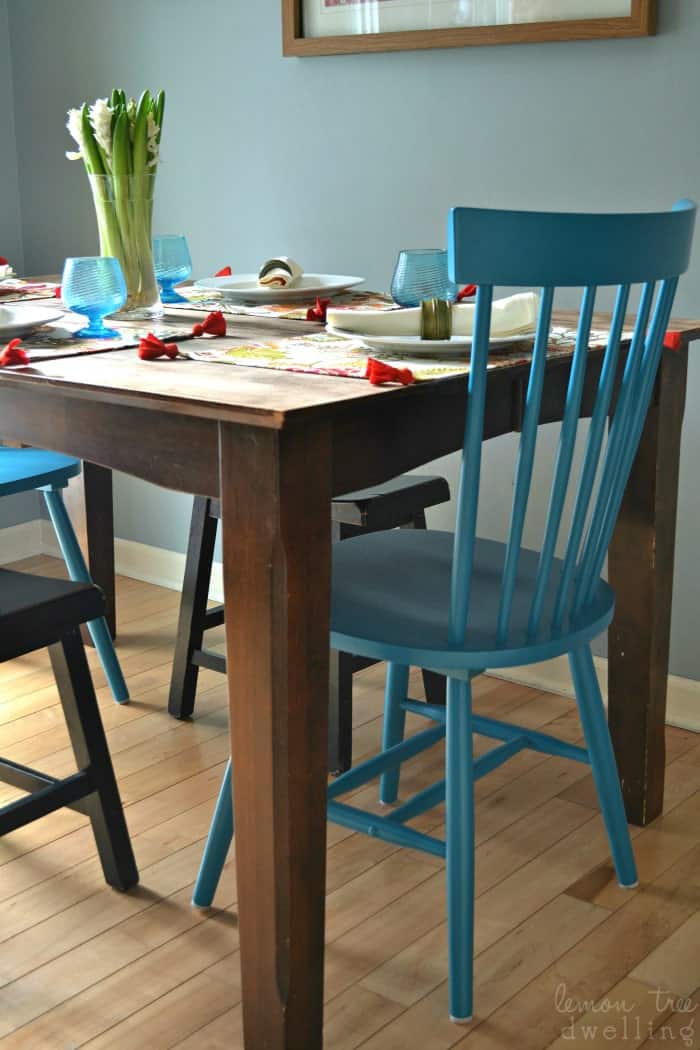 It's amazing how big a difference a few small changes can make, isn't it? And when it comes to small changes, Sauder makes it possible to change your look for less. Which is pretty much exactly what I'm interested in. You?
Find out more about Sauder by checking out their website or visiting them on Facebook, Pinterest, or Twitter!
What room in your house could benefit from a few small changes?
This is a sponsored conversation written by me on behalf of Sauder. The opinions and text are all mine.