5 tried and true tips for getting babies to sleep, and how Duracell batteries can help. Because a sleeping baby means a happy household!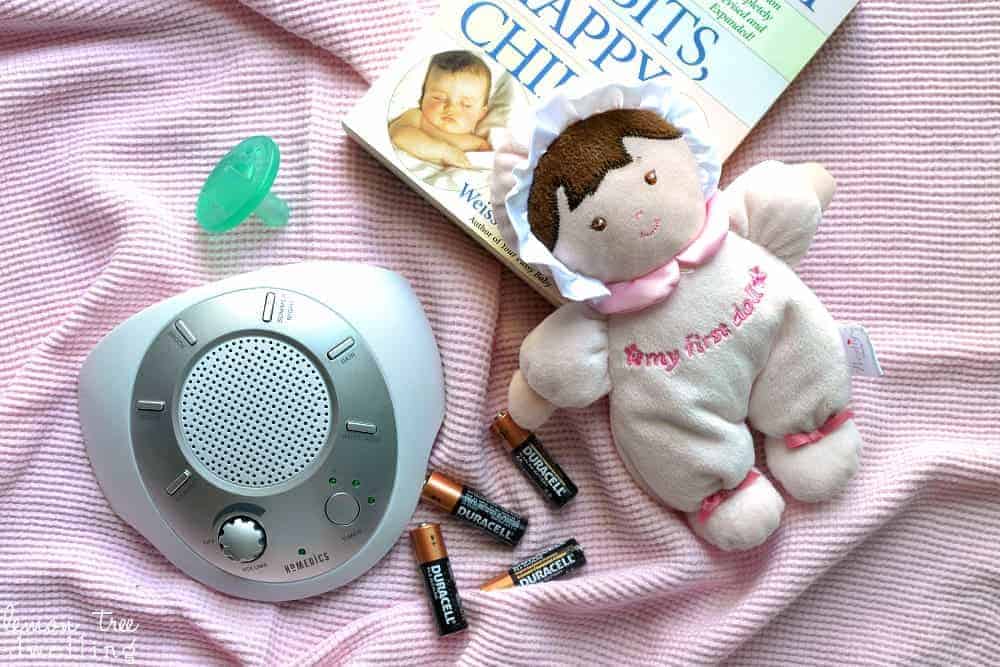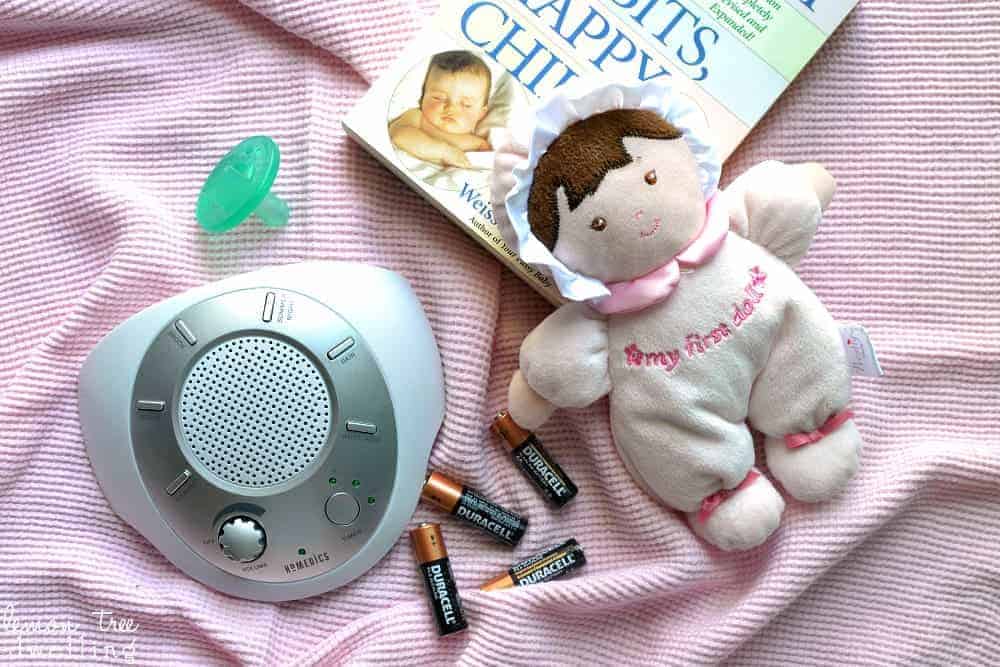 To all you new and expecting moms out there: NEVER underestimate the importance of having a baby who sleeps well. It's essential! For any sort of sanity or well-being or happiness to exist in your house, you must have a baby who sleeps. End of story.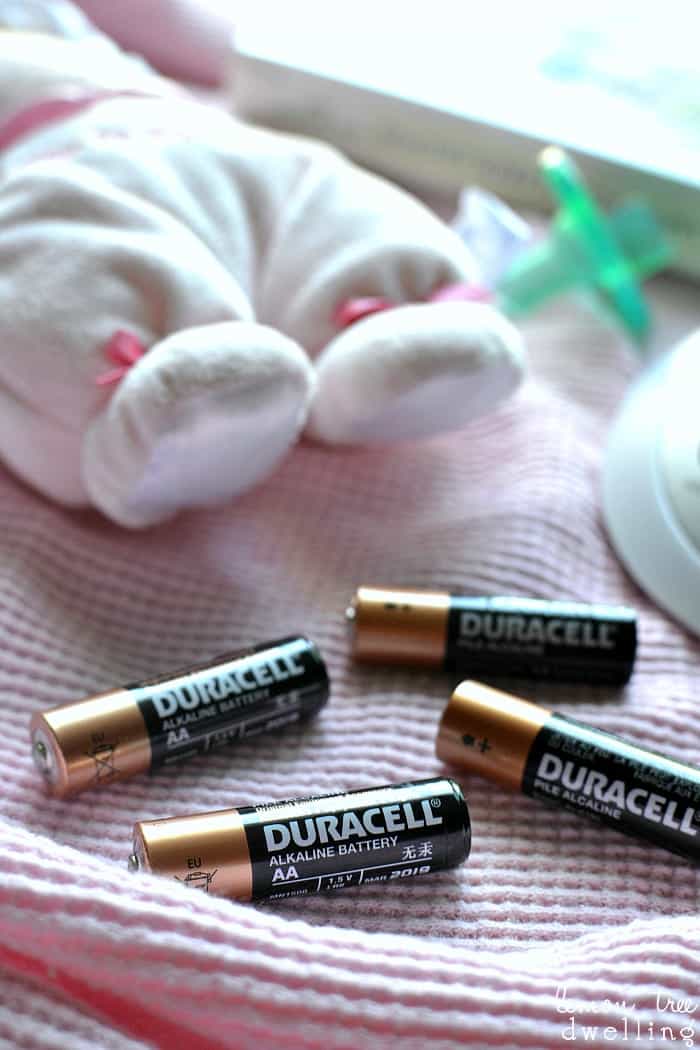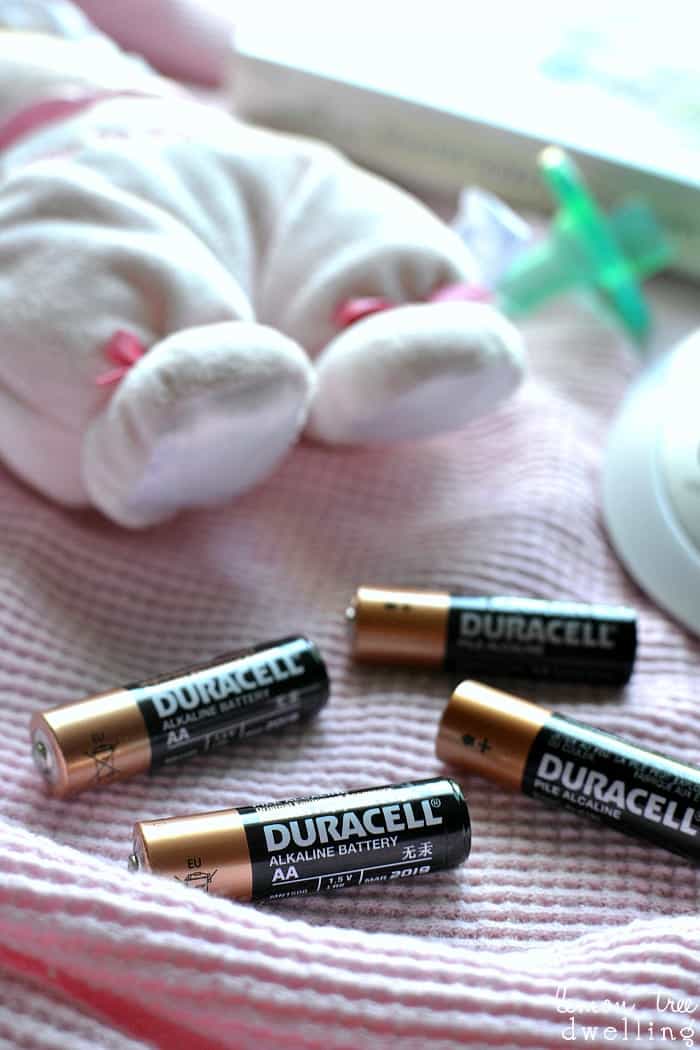 And I know.....because I've been on the opposite side of it, with a baby who doesn't sleep. And let me tell you - it rocked my world! Granted, it was my first time as a mom, and the entire experience rocked my world, but the sleep thing was definitely at the top of the list. So much so that I took on sleep as my cause. I was bound and determined never to have a sleepless baby again.....and 4 kids later, I definitely feel like my determination paid off.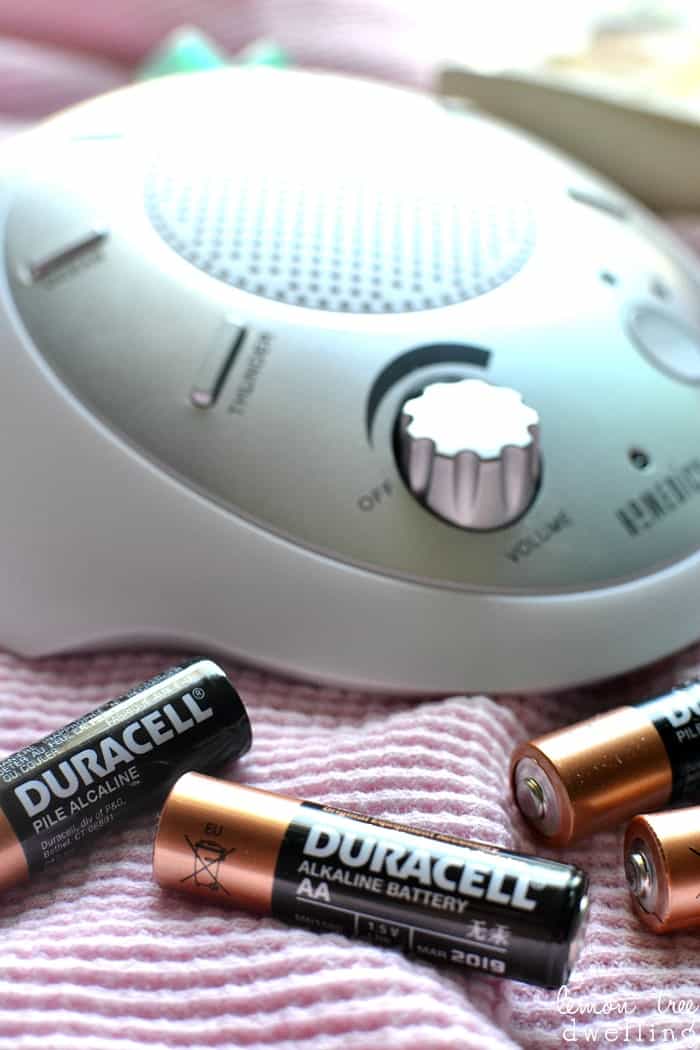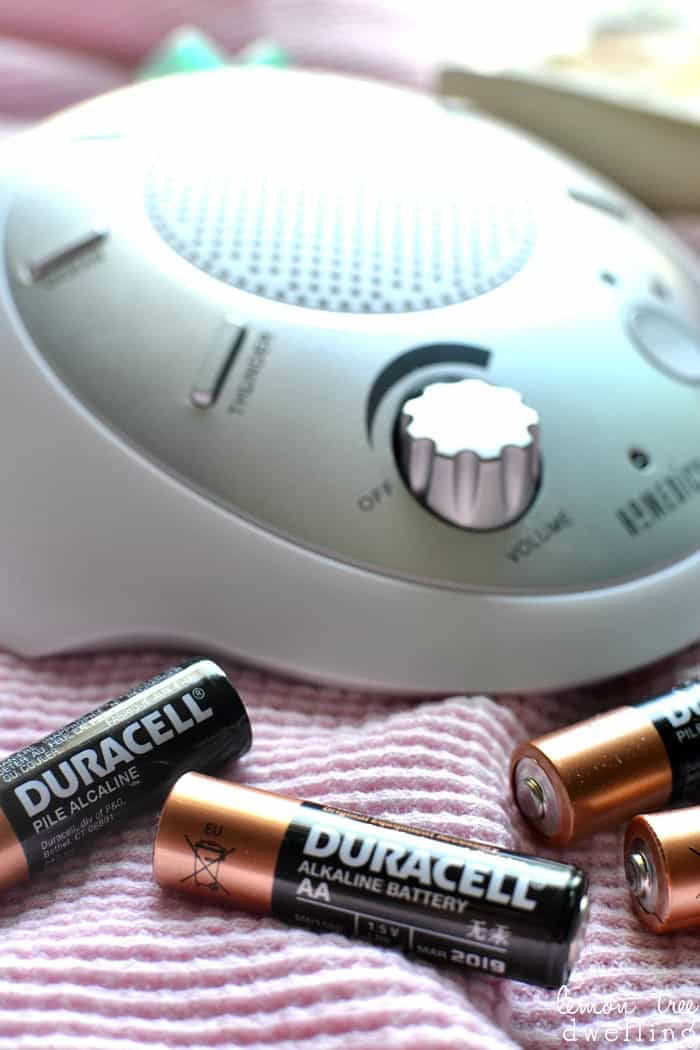 So I thought I'd share a few of the things that have worked for me throughout the years. Everyone has their own experience, so you might find that different things have or will work for you, but these are a few tried and true tips I still use to this day!
1. Never let your baby be awake for more than 2 hours at a time. Their little bodies can't handle it! I typically found that my kids were ready for sleep around an hour and a half after waking up, both in the morning and after naps. Their eyes would start glossing over, they'd become less responsive, and they'd start getting just a little bit fussy. And if I paid attention, and put them down when they were ready, they would sleep. I know this goes against the old idea of keeping them awake so they'll sleep better later.....but in my experience, keeping them awake when they should be asleep never goes well! And definitely doesn't lead to better sleep.
2. Put them in their crib to sleep. I'm all for giving them a few days or weeks in a bassinet next to your bed, but after that, it's time for them to go. To their crib! Of course, there are exceptions to this (some babies sleep better in a more upright position or in a swing) but in my experience, the earlier I got my kids accustomed to sleeping in their crib, the better.
3. Help them learn to soothe themselves. After trying it both ways (putting them down asleep vs. putting them down awake) my experience is that putting them down awake is the better way to go. If they fall asleep in your arms, not only do you have to worry about  transferring them to their crib without startling them, but they just never seem to sleep as well or as long. Figure out what helps soothe them - a nuk, a swaddler, a snuggle toy - and use that to help you (and them)!
4. Let them cry. I'm not talking about for crazy periods of time. Nor can I tell you for exactly how long. But if you know they're tired, and you know they're fed, and you know they're safe (and you're pretty sure they have a clean diaper).....it's okay to let them cry for a while. In fact, sometimes it's exactly what they need in order to fall asleep. Set a timer and walk away.....and if they're still crying at the end of it, then go in and try again.
5. Invest in a sound machine (and plenty of batteries)! In fact, invest in 2 sound machines so you can have one at home and one on the go. They have saved our lives. And definitely our sanity. Not only do they replicate the sounds of the womb, and help create a consistent sleep environment in unfamiliar places, but they ease the stress and anxiety surrounding noise level while the baby is sleeping.  And anything you can do to ease the stress and anxiety you feel as a new mom is priceless!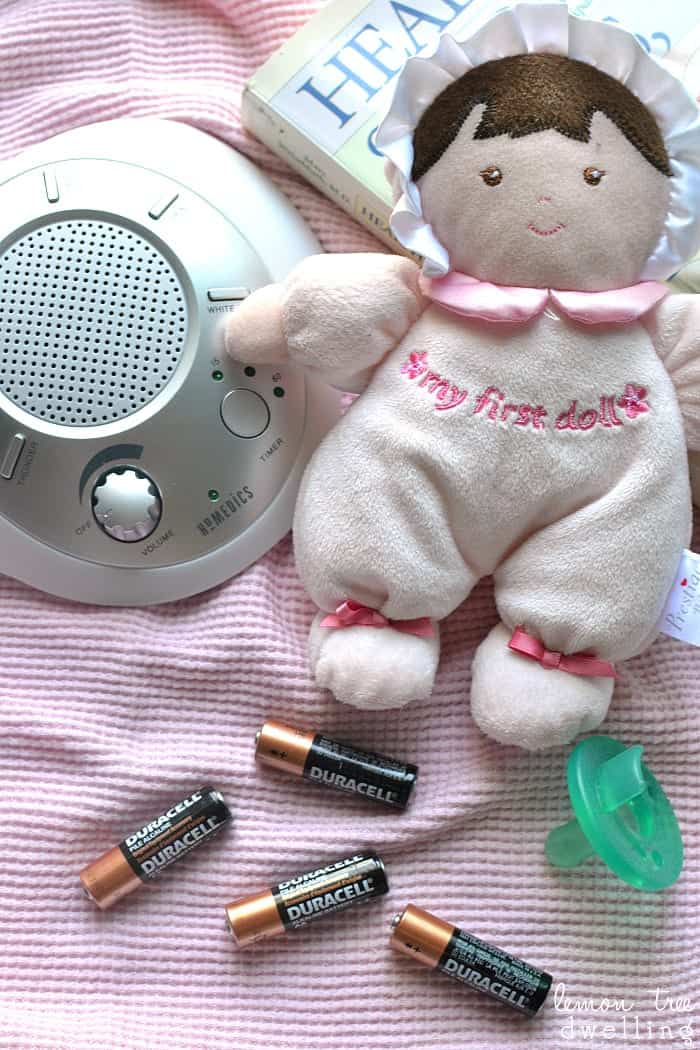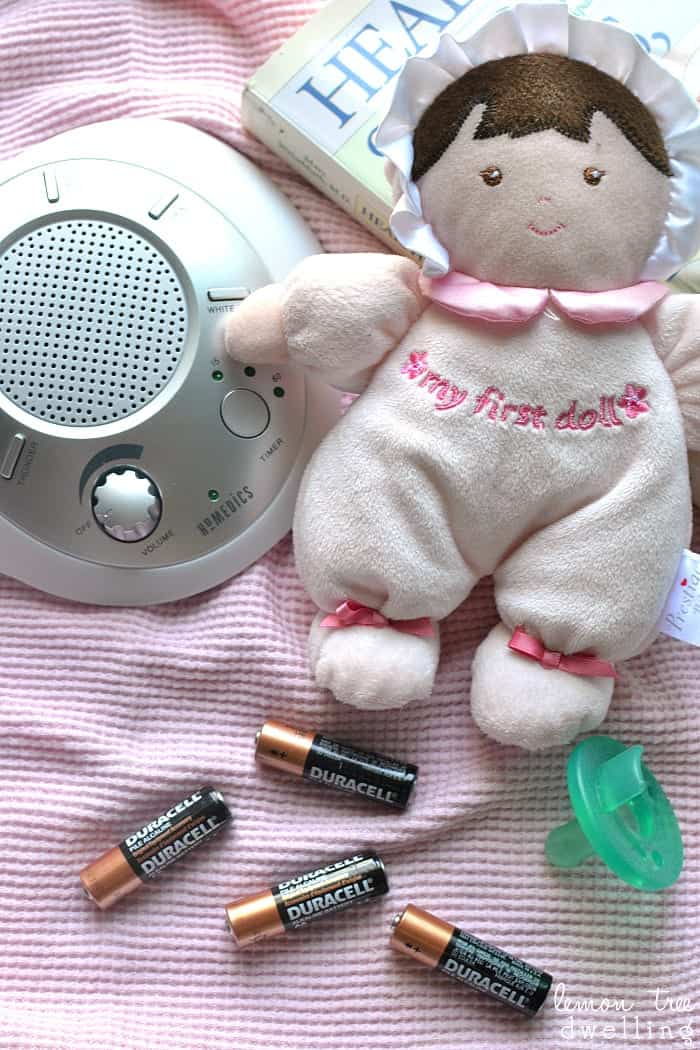 Now, clearly some of this will just be a matter of trial and error to figure out what works best for you. But. The one thing you can do right away is invest in a sound machine. Put it on your registry! They sell all different types, including ones you can clip to your diaper bag for when you're on the go, but they all work the same. And definitely don't forget the batteries! It might seem like a strange thing to put on a registry, but TRUST ME - you'll use them! You'll need all the batteries you can get your hands on once you're a new mom, so you might as well start developing a stockpile. And you might as well invest in a brand that's trusted and proven to be the best - Duracell. It *lasts longer in 99% of devices vs. the next leading competitive brand. So you know you can count on them. And having something you can count on to help you out as a new mom is really the best thing you could ask for. That, and a baby who sleeps well......!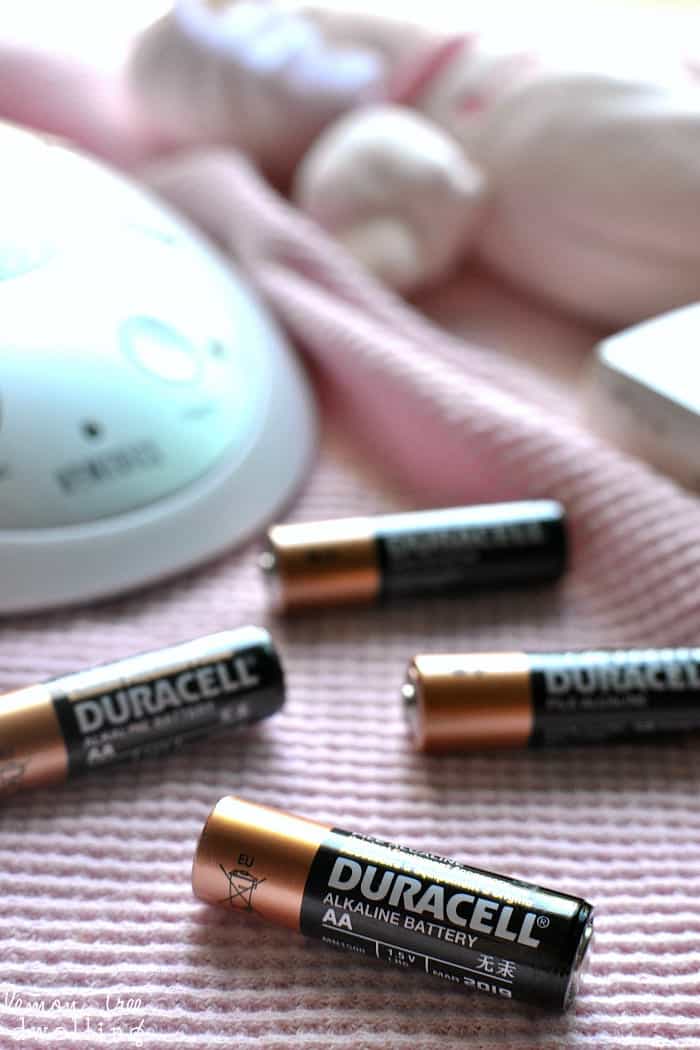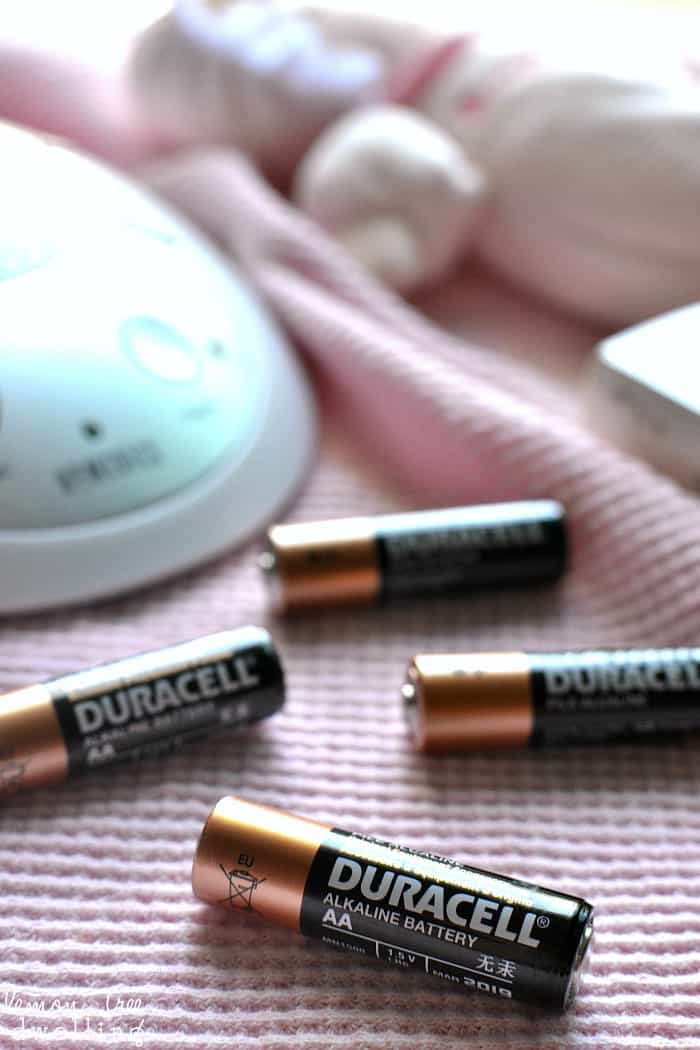 What tips do you have for new mothers? Leave a comment below and you will be entered for a chance to win a $100 Visa gift card!
Entry Instructions:
No duplicate comments.
You may receive (2) total entries by selecting from the following entry methods:
Leave a comment in response to the sweepstakes prompt on this post
Tweet (public message) about this promotion; including exactly the following unique term in your tweet message: "#SweepstakesEntry"; and leave the URL to that tweet in a comment on this post
Blog about this promotion, including a disclosure that you are receiving a sweepstakes entry in exchange for writing the blog post, and leave the URL to that post in a comment on this post
For those with no Twitter or blog, read the official rules to learn about an alternate form of entry.
This giveaway is open to US Residents age 18 or older (or nineteen (19) years of age or older in Alabama and Nebraska). Winners will be selected via random draw, and will be notified by e-mail. The notification email will come directly from BlogHer via the sweeps@blogher email address. You will have 2 business days to respond; otherwise a new winner will be selected.
The Official Rules are available here.
This sweepstakes runs from 6/1/15 – 6/30/15.
Be sure to visit the Duracell brand page on BlogHer.com where you can read other bloggers' posts! 
*AA size. Based on ANSI performance tests. Results very by device and usage patterns. Next leading alkaline based on market sales data.