All you need is 3 simple materials to create this fun, unique 4th of July Flag. Perfect for your indoor or outdoor summer decor!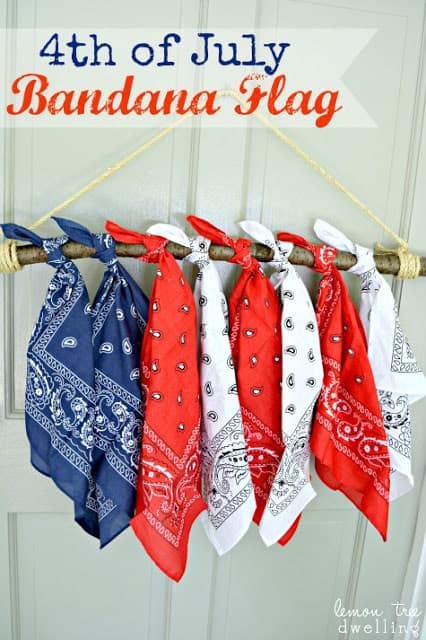 If you knew me better, you would know that one of the areas I am most critical of myself is in my parenting. Before having kids, I never would have imagined how difficult it actually is. I am constantly questioning whether I am spending enough time with them, teaching them the right things, involving them in enough activities, offering the right amount of discipline, fostering self-confidence, creating lasting memories, developing a relationship that will take us through the teenage years.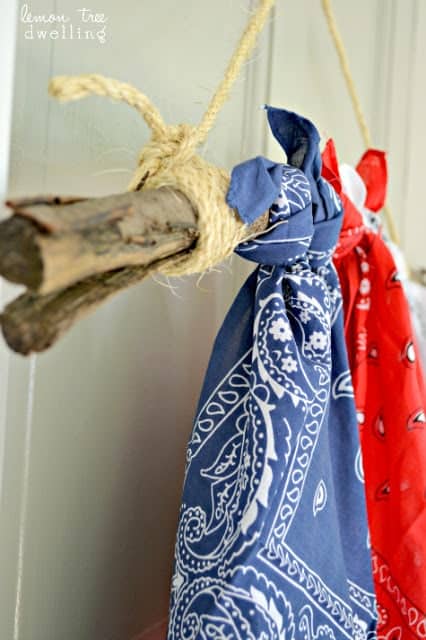 Before our first was even born, I started thinking about these things. I would imagine myself raising a little girl who was confident and self-assured. I would imagine us talking openly about anything and everything, and spending hours on end reading books and making art projects and playing outside. Now that my kids are 6, 4, and 2, I've realized how difficult it is to actually make it all happen like you imagined it. Don't get me wrong – I have wonderful, fun-loving kids who I love spending time with. But it's still so easy to question whether I'm doing it all "right".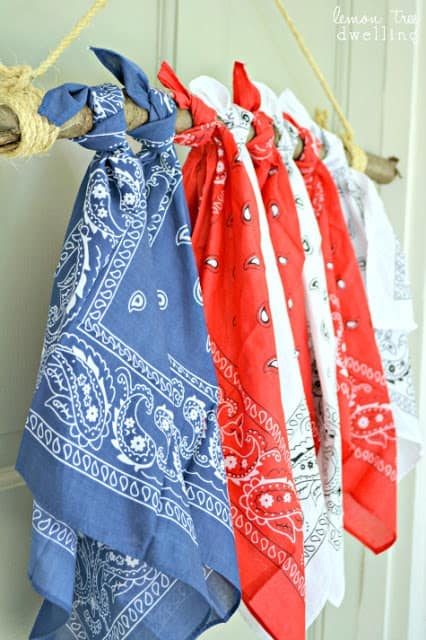 Which is why it's nice to have things you KNOW you are doing right…..like the 4th of July! Ever since our kids were babies, we've been doing the 4th of July….and doing it up right! Decorated wagons, parades, 4th of July outfits, sparklers, fireworks, picnics, parties, a day with family and close friends. The 4th of July has become one of our favorite holiday, and I love the fact that we are creating such fun memories with our kids.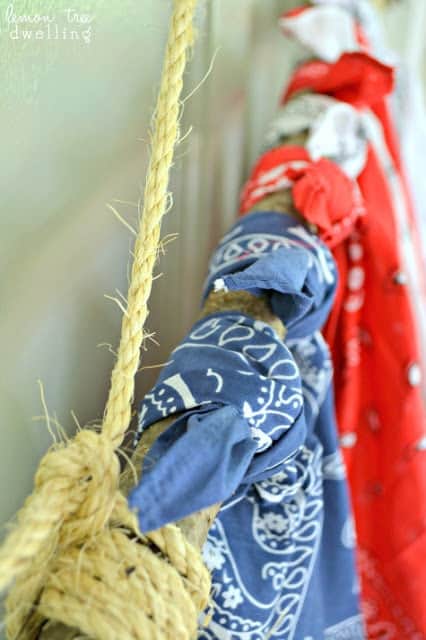 My mom always says, "It's too bad kids don't come with instruction manuals"….and I couldn't agree more. It's not easy being a parent, that is for sure. But creating fun, lasting memories is something that anyone can do! And so is this 4th of July Bandana Flag. All you need is a large stick, red/white/blue bandanas, and sisal rope. I picked up the supplies this morning and made it in 10 minutes. So I have more time to spend making memories with my kids. Just the way it should be.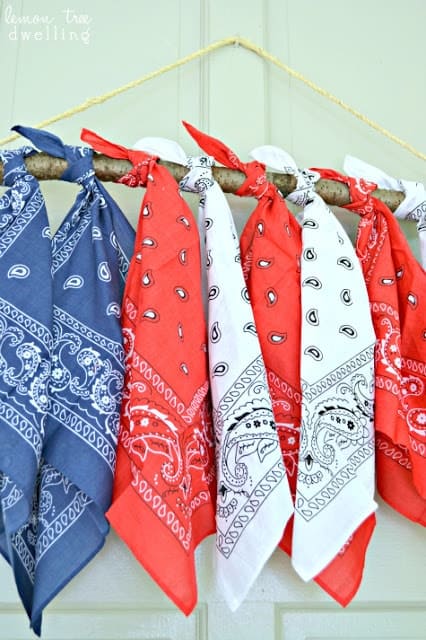 Supplies Needed:
2 blue bandanas
3 red bandanas
3 white bandanas
1 large stick
approximately 6 feet of sisal rope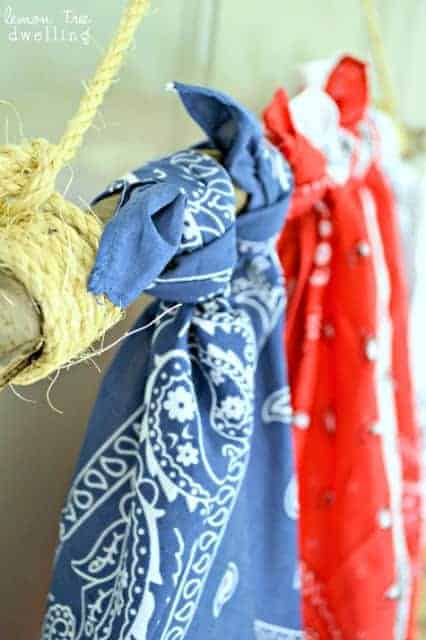 Happy 4th of July!
Looking for more simple ideas for July 4th? Check out my Simple Slipknot Napkin Rings!