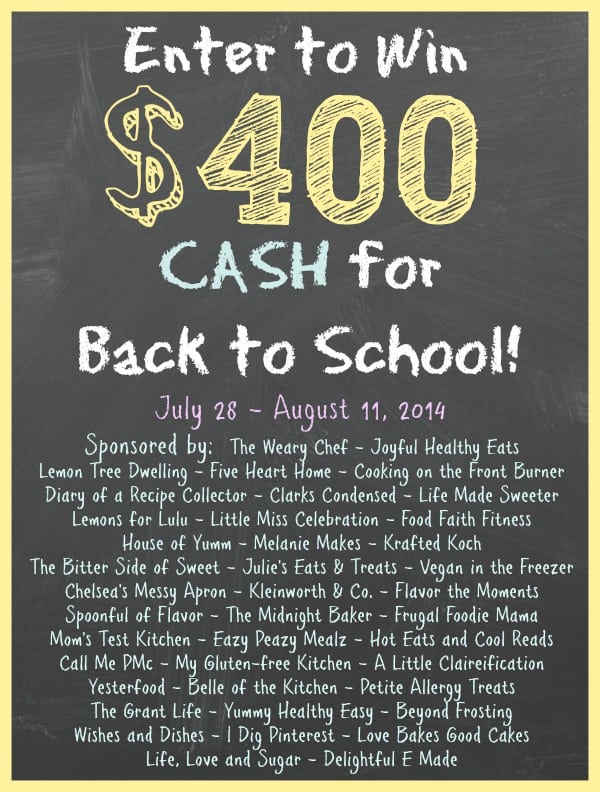 Happy Monday! I hope you had a fabulous weekend…..mine was spent on vacation with my entire family!  10 adults and 8 kids under 1 roof for 3 days means tons of noise, tons of chaos, tons of  yummy food, and tons of FUN! Now that we're back at home, and it's almost August already, I feel like it's a countdown to the first day of school. I almost can't believe it….and I'm definitely not ready for it. Anyone else feel the same way??
Well…ready or not, the start of the school year will be here before we know it. So why not get a little cash jump start to help? Today I'm teaming up with a bunch of other awesome bloggers to offer you the chance to win $400 for back to school shopping! Pretty great, right? Ok….here goes!
Good luck, everyone! And for now…..just keep enjoying your summer!