Holiday entertaining doesn't have to be stressful! Here are 35 recipes for holiday entertaining – everything you need to entertain guests for Thanksgiving AND Christmas!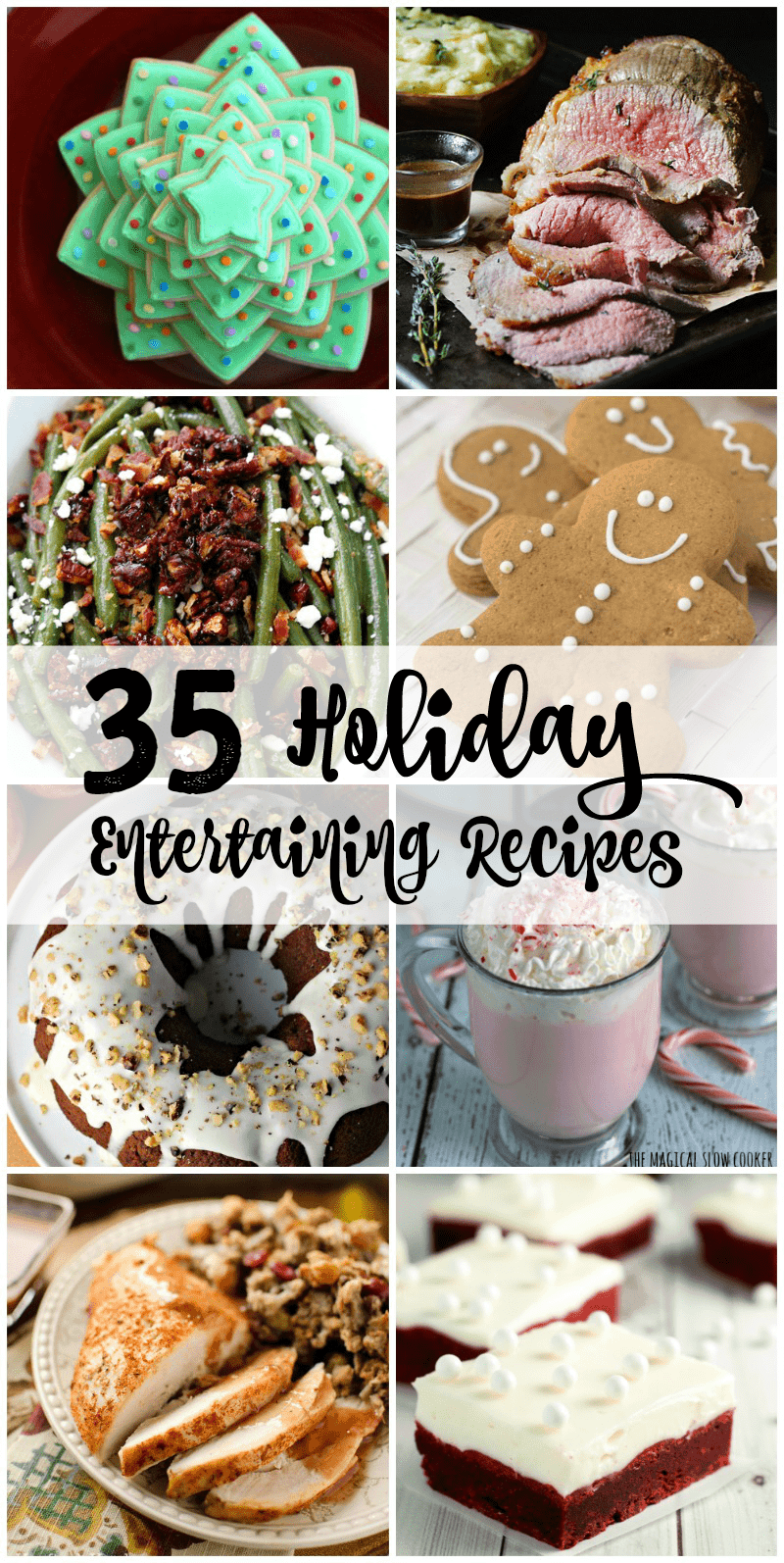 Holiday Entertaining
 The holidays are almost here….are you ready? I have to say – as much as I'm looking forward to them, I'm not quite there yet. But looking forward to them is the first step, right? The rest will follow! Today I got together with some of my favorite bloggers to bring you everything you need for holiday entertaining. From drinks to appetizers to main dishes and desserts – these menus will take the stress out of the holidays! Which is good for both you….and me!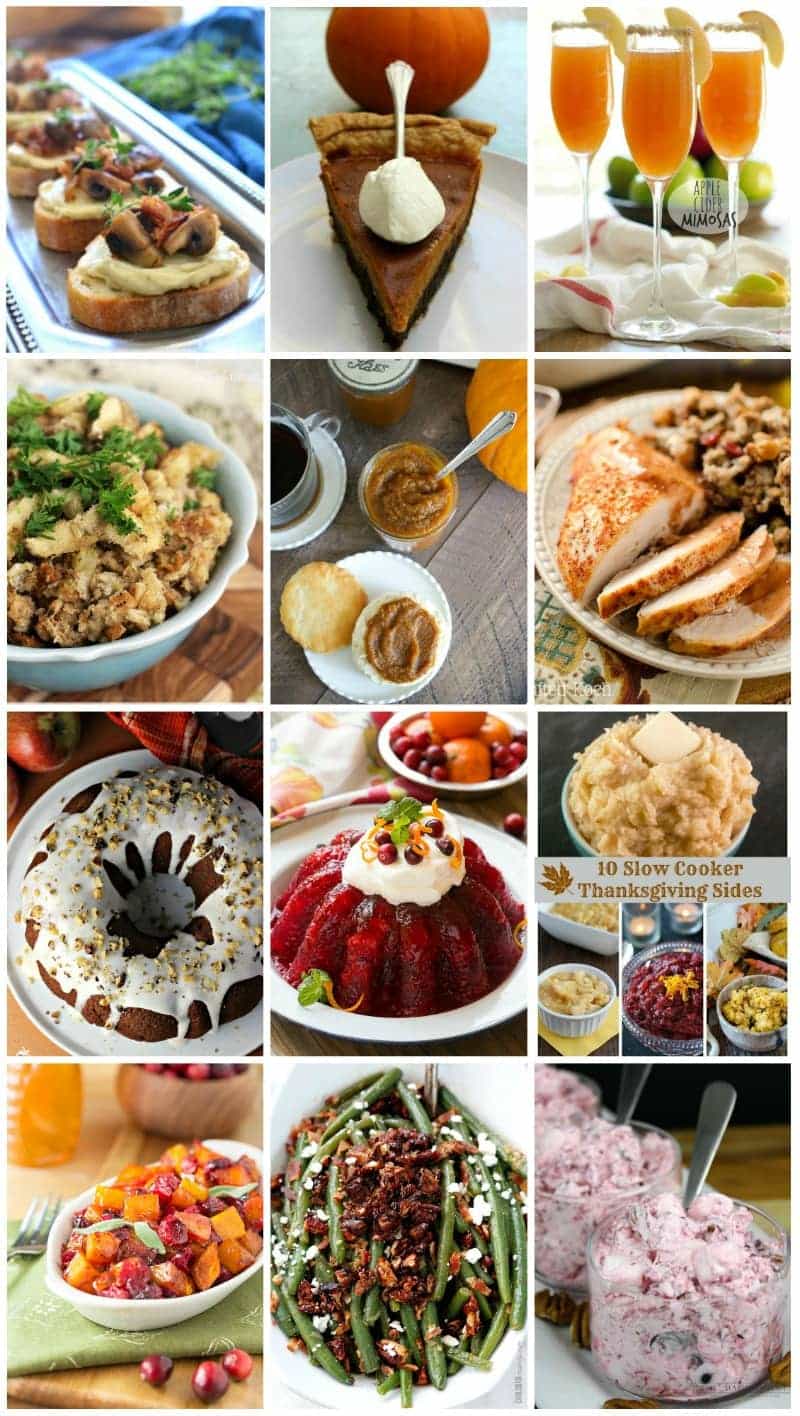 Mushroom, Bacon & Swiss Crostini | Pumpkin Fudge Pie | Apple Cider Mimosas
Crock Pot Stuffing | Slow Cooker Pumpkin Butter | Crock Pot Turkey Breast with Cranberry Sauce
Apple Rum Raisin Cake | Cranberry Pineapple Gelatin Mold | 10 Slow Cooker Thanksgiving Sides
Roasted Cutternut Squash with Cranberries | Dijon Maple Green Beans | Cranberry Fluff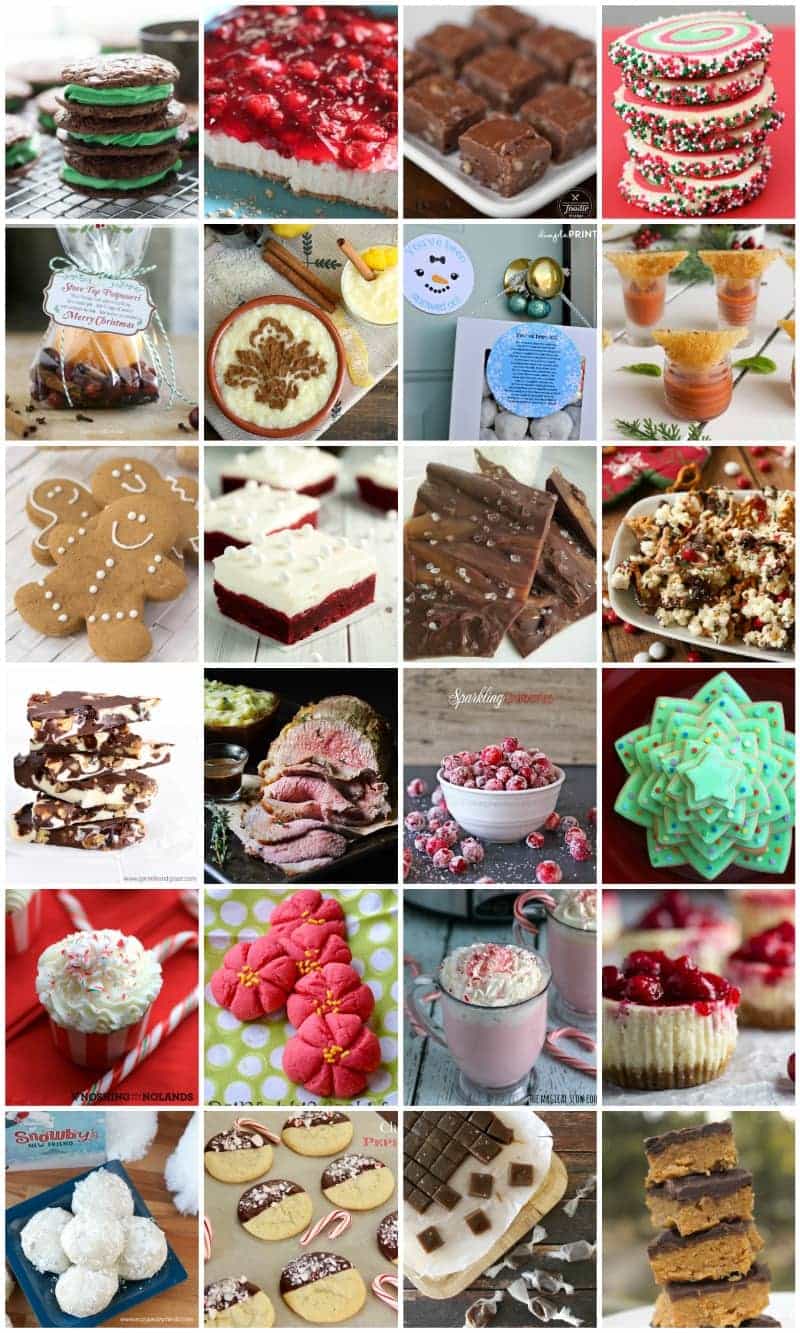 Chocolate Mint Sandwich Cookies | Cheery Cheesecake Dip | 5-Minute Fudge | Christmas Swirl Sugar Cookies
Stove Top Potpourri Recipe | Portuguese Rice Pudding | "You've Been Snowed On" Free Print | Tomato Soup Shooters with Mini Grilled Cheese
Gingerbread Cookies | Red Velvet Cookie Bars | Salted Caramel Bark | Santa's Sweet & Salty Christmas Snack Mix
Spiced Pecan Triple Chocolate Bark | Garlic Roast Beef | Sparkling Cranberries | Christmas Cookie Tree
Vanilla Candy Cane Cupcakes | Poinsettia Christmas Cookies | Slow Cooker Candy Cane White Hot Chocolate | Cranberry Sauce Mini Cheesecakes
Snowball Cookies | Chocolate Peppermint Cookies | Salted Butter Rum Caramels | Chocolate Peanut Butter Squares
This giveaway has ended and the entry form was removed from the post.