My 3 simple ways to decorate with Sage this year! Gather some fresh sage and try these simple ideas for holiday decorating.
Ready in seconds…and the perfect way to dress up your holiday table!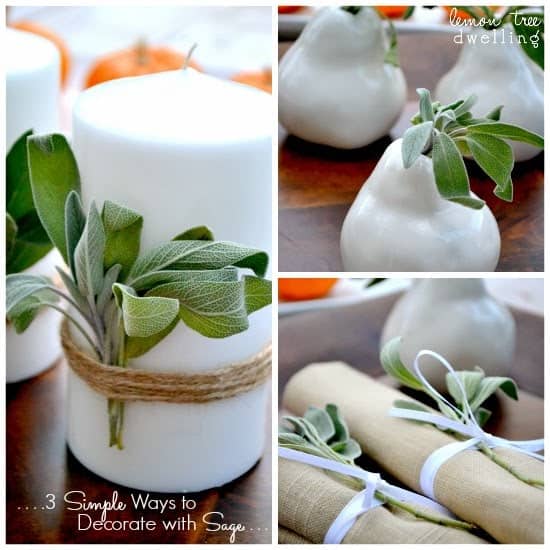 Decorate with Sage for the holidays
I don't know about you, but I LOVE Thanksgiving. I love the food, and the time spent with family, I love the smells and the crispness in the air. But most of all, I love the simplicity of it. I love the fact that all you have to do to get ready for it is make plenty of delicious food! And I love the fact that decorating for it is just as simple.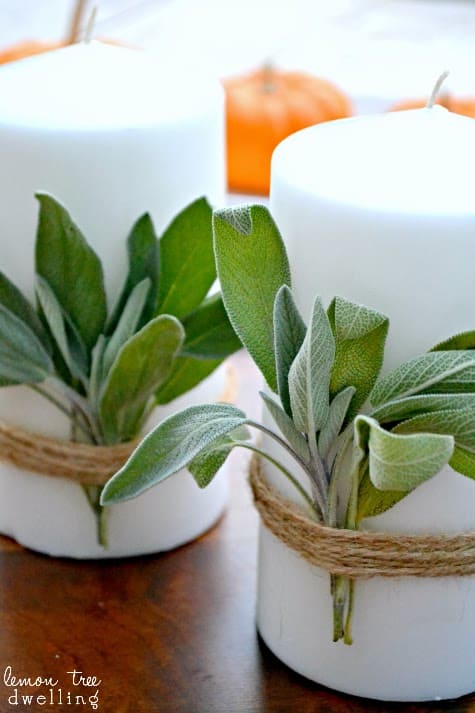 My favorite type of Thanksgiving decor? Using elements of nature. There are so many natural, beautiful elements in fall – the colored leaves, the acorns, the pine cones, the pumpkins, the gourds, and, of course, the sage! I was lucky enough to be offered a BUNCH of sage the last time I was at my parent's house. Their neighbors, our close family friends Pat & Les, have a wonderful herb garden and are always happy to share!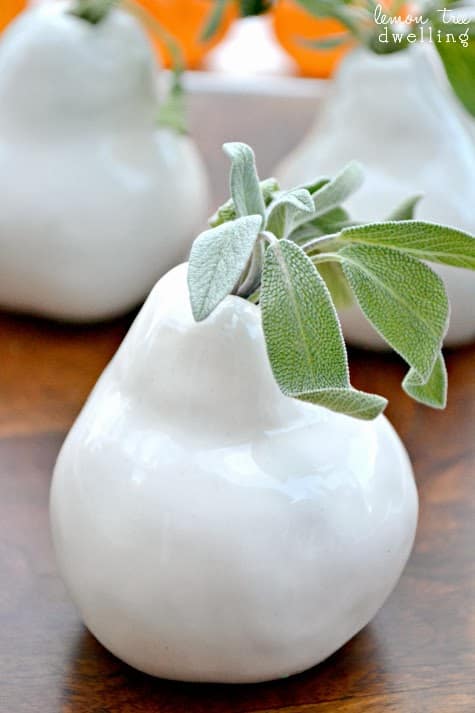 So, of course, I gladly accepted….and after cooking with it (sage is one of my FAVORITE fall herbs) and drying big bunches of it, I decided to use the rest of it for decorating! I came up with these 3 simple ways to decorate with sage that can be replicated in just minutes and create a gorgeous Thanksgiving tablescape…and one that smells good, too! All you need is some white pillar candles, small bud bases, cloth napkins, twine, and ribbon.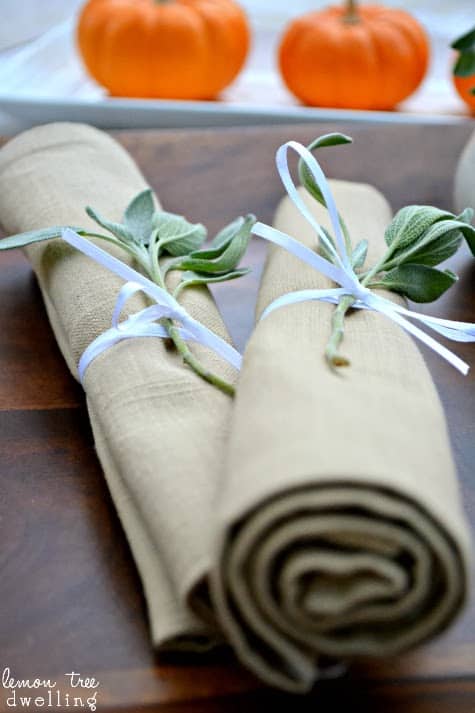 Just separate the sage into small segments and you're ready to go! Obviously fresh sage would work best, but if you have some bunches of dried sage they would work, too. And best of all, these simple decorations can be made a day ahead so Thanksgiving can be all about what's most important: good food, good company, and a great sense of gratitude.

Looking for more simple Thanksgiving decor ideas?