Enter to win $25 in groceries and your very own set of reusable lunchbox napkins from the Fiber & Thread Etsy shop!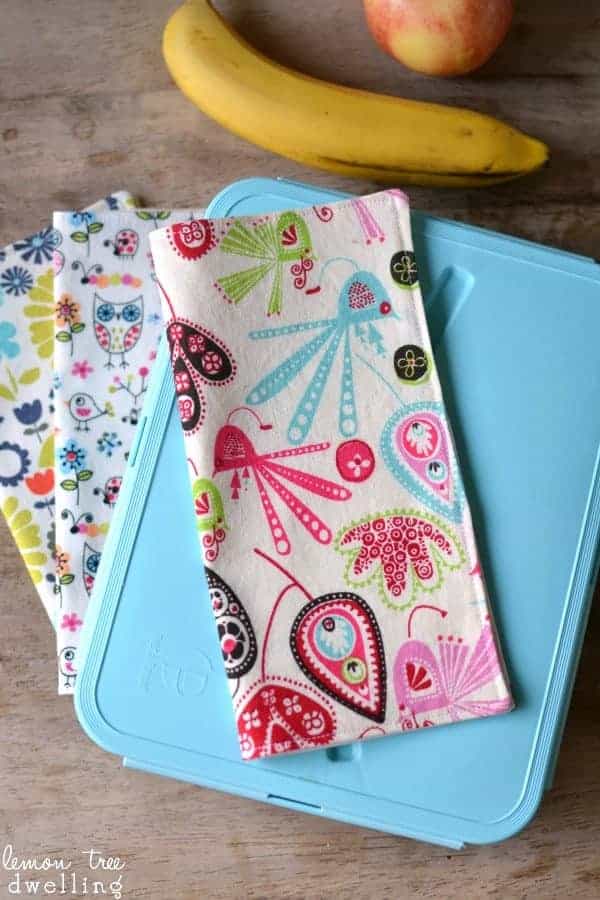 Hello, Friends! Happy Friday! I hope you have had a great week and are looking forward to a fun and relaxing weekend. Here at our Lemon Tree Dwelling, our weekend is going to be spent getting WELL!!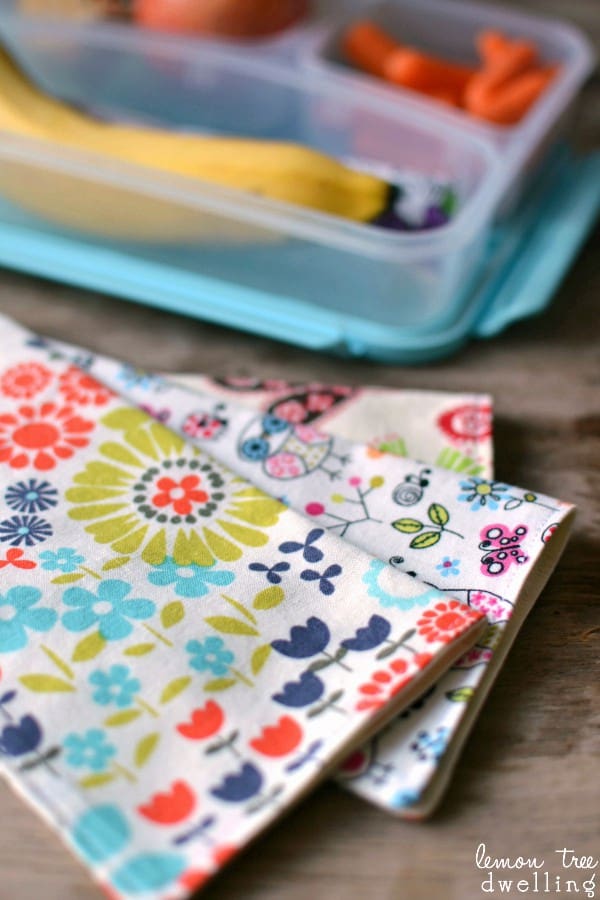 In the past week we've had 4 missed days of school between 2 kids, and I wish I were joking when I say we got a letter in the mail about how much school our kids have missed already this school year. It's a letter that's automatically generated once they hit the "magic" number, but yikes!! Nothing like a letter home to make you feel like a terrible mom!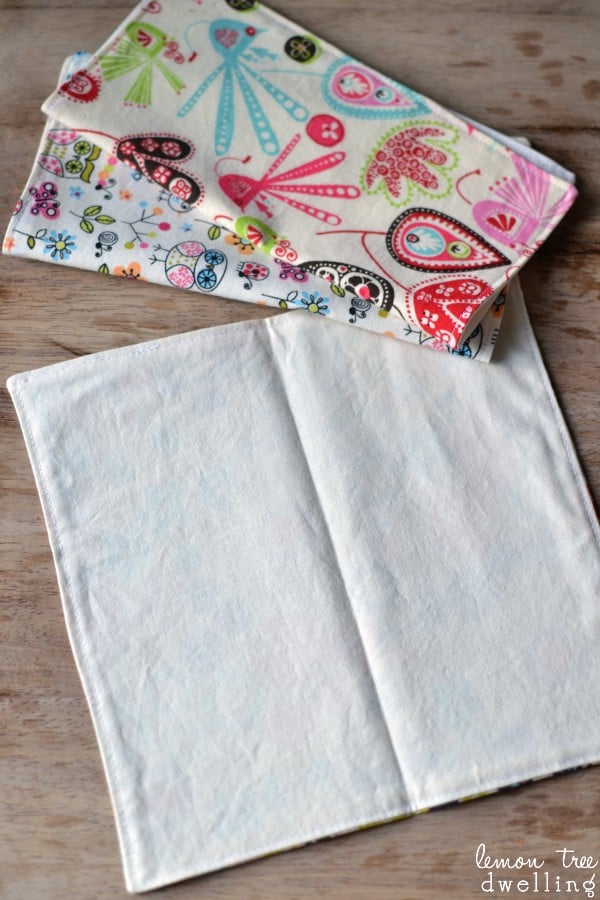 It makes me think about the cold months ahead and the fact that we will have to work extra hard to keep the girls from getting sick. (We don't want to hit the second "magic" number or we might have real trouble on our hands!!) A big part of keeping them healthy? Paying attention to what they are eating….and especially what they are having for lunch.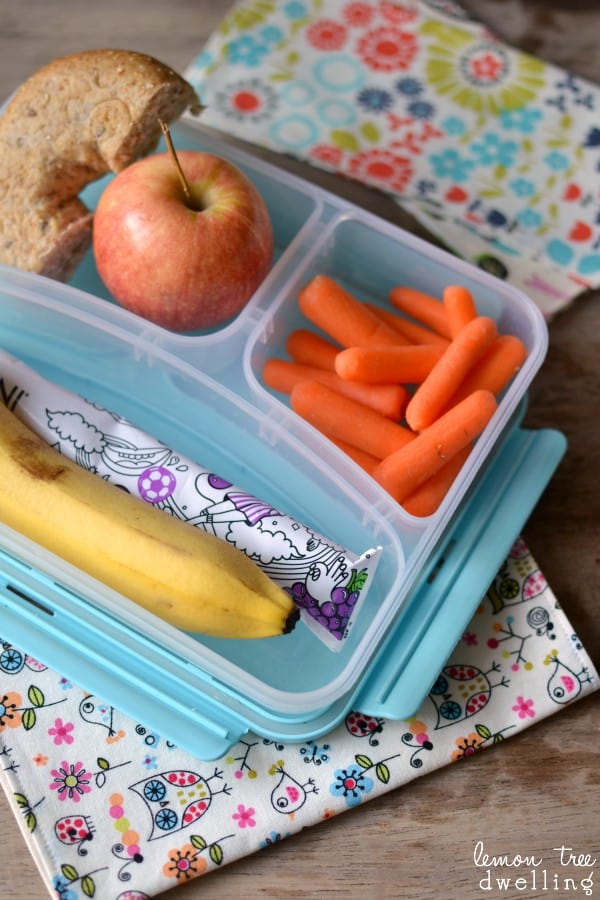 As much as I love the convenience of hot lunch at school, I'm definitely NOT impressed by the menu. So, more days than not, the girls bring lunch from home. One of my goals this year is to cut back on disposables like plastic bags and paper napkins…..which is where these adorable lunchbox napkins come in. Aren't they cute? They're from the Fiber & Thread Etsy shop, where you can find SO many cute patterns to suit your kids' (or your own) taste! They're 100% cotton, thick and durable, and totally machine washable. Score!!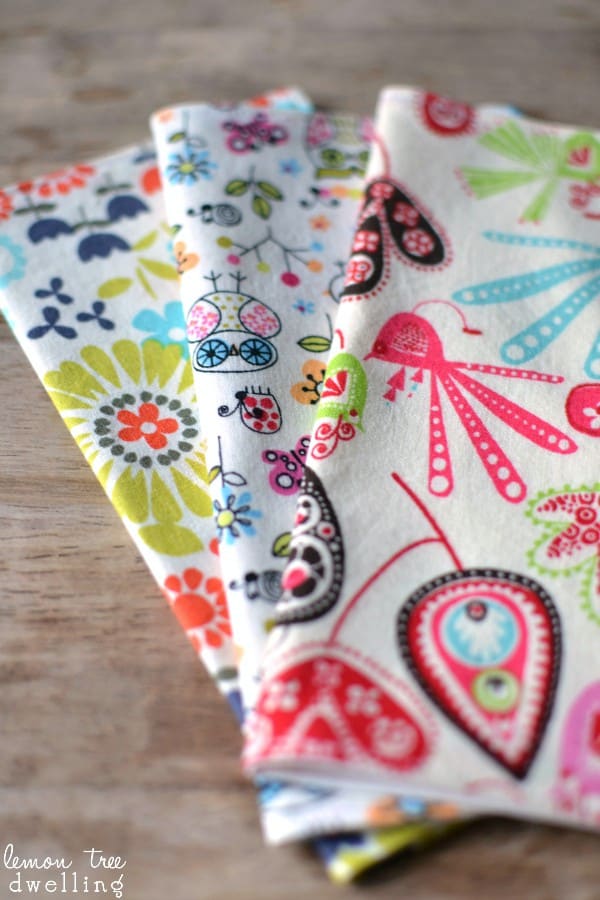 Today I'm teaming up with the shop owner, Laura, to offer you your very own set! To make the deal even sweeter, the winner will get a $25 gift card for lunchbox groceries…..to encourage wellness…..because the last thing I want is for YOU to get a letter home, too! (One is enough to go around!) Good Luck!!