Crisp, buttery Chocolate Shortbread Cookies…dipped, drizzled, and ready for dunking!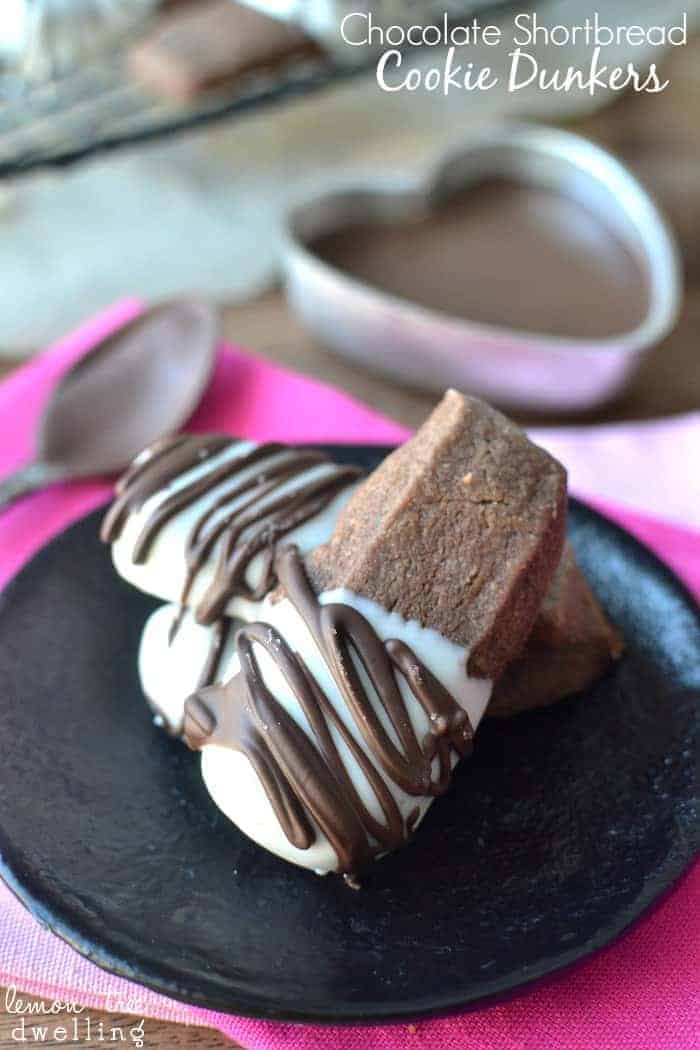 So I thought it might be time for a valentine update. You may recall my desire to move away from making homemade valentines this year…..after years of brainstorming cute sayings and painstakingly cutting out hearts and flowers and butterflies, I would be more than happy to give it up and just let the candy do the talking!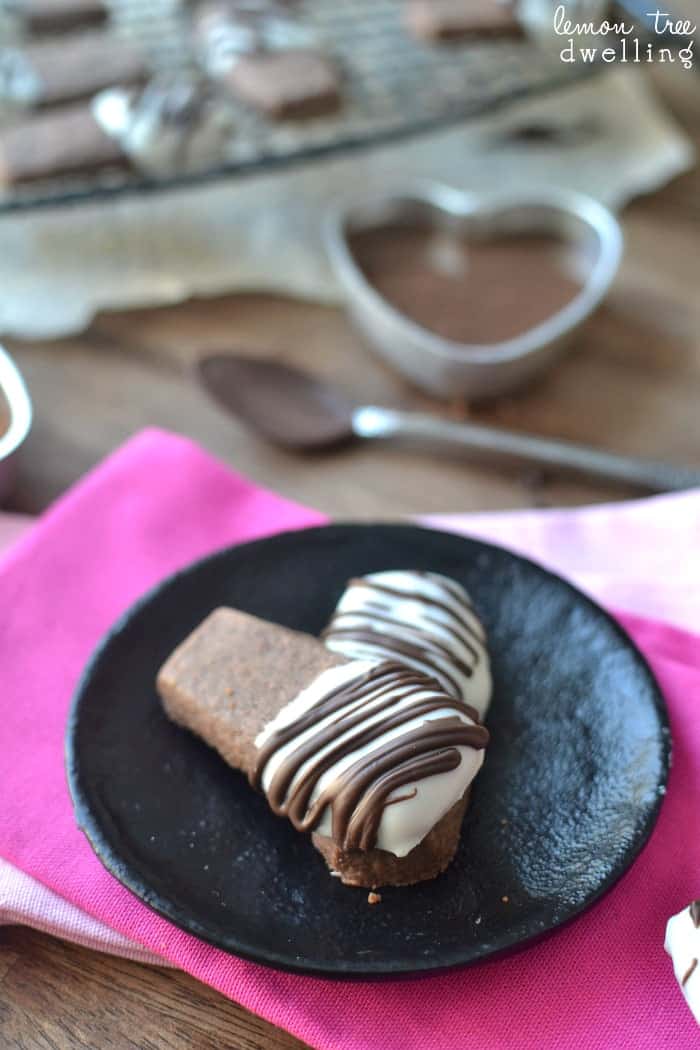 I've been taking notes about the cute boxed valentines I've seen at the stores. I've been taking pictures on my phone and showing them to the girls after school. There are such cute ideas! Bracelets, tattoos, stickers, buttons, window clings….!? The store-bought possibilities are endless!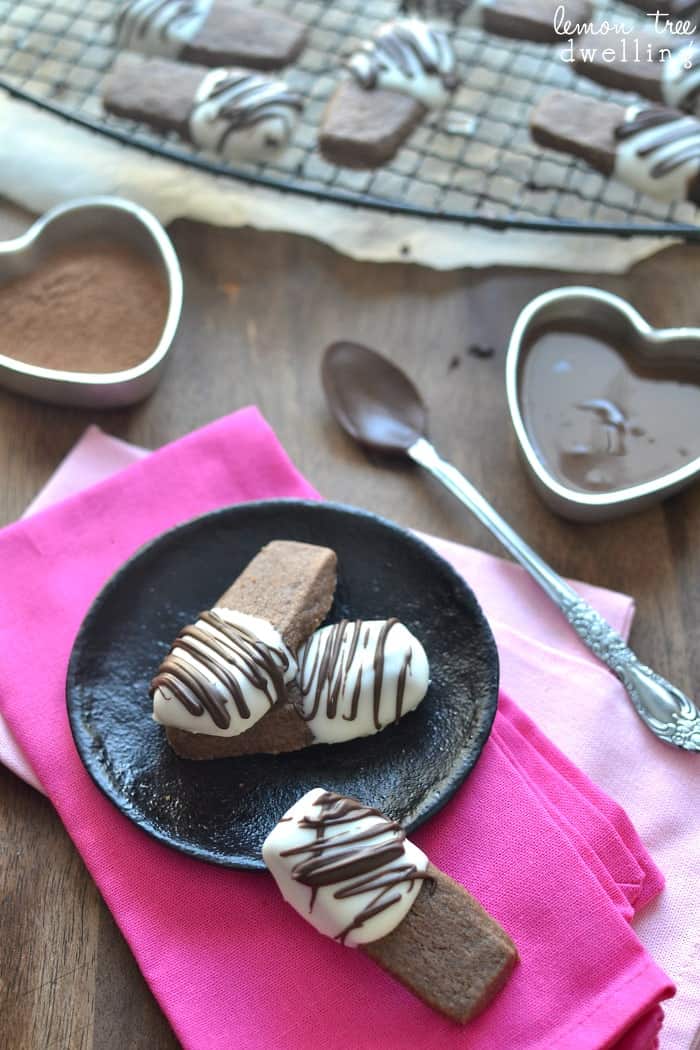 Not to mention the fact that Grandma has also sent stacks of valentines for them to pass out OR the fact that I'm totally okay with just getting Valentine's Day Fun Dips and filling in the "to" and "from" on the back! But…..as you can probably imagine…..they are totally into the idea of homemade. They've even thought of the sayings they want to include!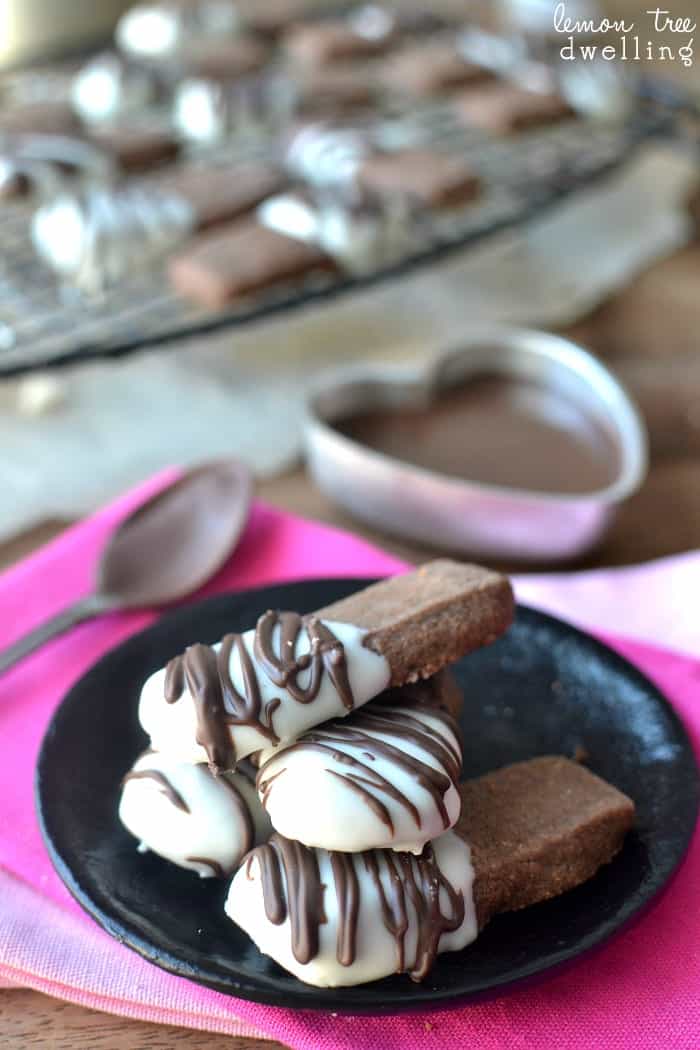 Ellia wants hers to say "Valentine, you crunch my heart." Greta wants hers to say "You are the light of the star in my heart." To be honest, I have no idea what either of those sayings means. But the fact that they came up with them is cute…..and hard to say no to! So we have some tough decisions to make this weekend. The ones from Grandma? The ones from the store? Or the dreaded homemade ones…..which will undoubtedly take us all week!? Only time will tell.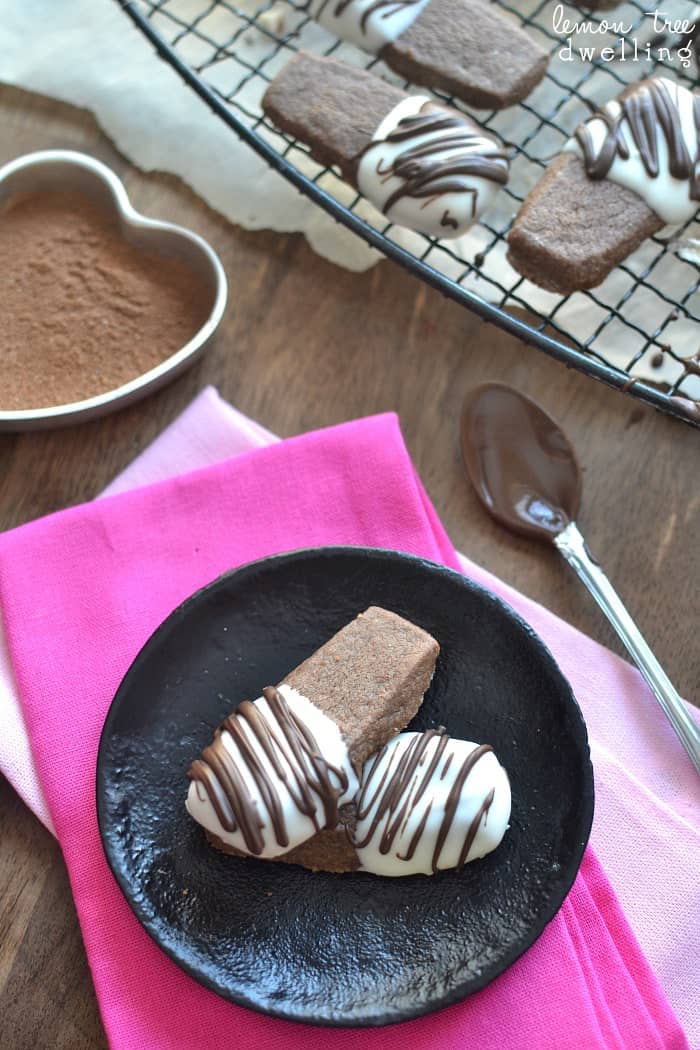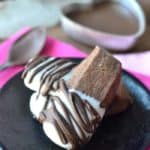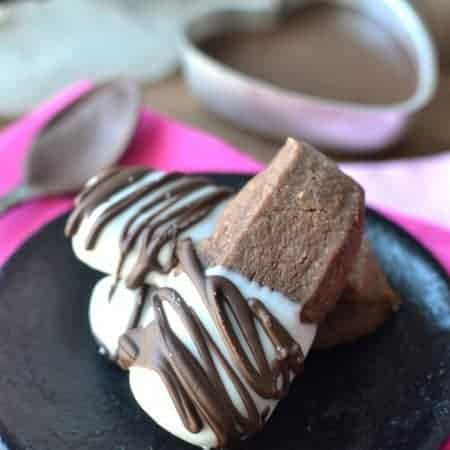 Chocolate Shortbread Cookie Dunkers
Ingredients
1 1/4

c.

flour

1/4

c.

sweetened cocoa powder

10

Tbsp.

butter

cold

6

oz.

white chocolate

2

oz.

milk or semisweet chocolate
Instructions
Combine flour and cocoa powder in a large mixing bowl.

Cut in butter with fork or pastry blender until mixture resembles fine crumbles.

Form into a ball and knead until smooth.

Press dough into a 6x8 inch rectangle (1/2 inch thick) on lightly floured surface.

Cut into strips (2 inch x 1 inch) and place on baking sheet lined with parchment paper.

Bake at 325 degrees for 20-25 minutes.

Cool.

Dip cooled cookies in melted white chocolate and drizzle with melted milk or semisweet chocolate.