Refrigerated biscuit dough seasoned with garlic and dill and shaped like a shamrock! Perfect for St. Patrick's Day!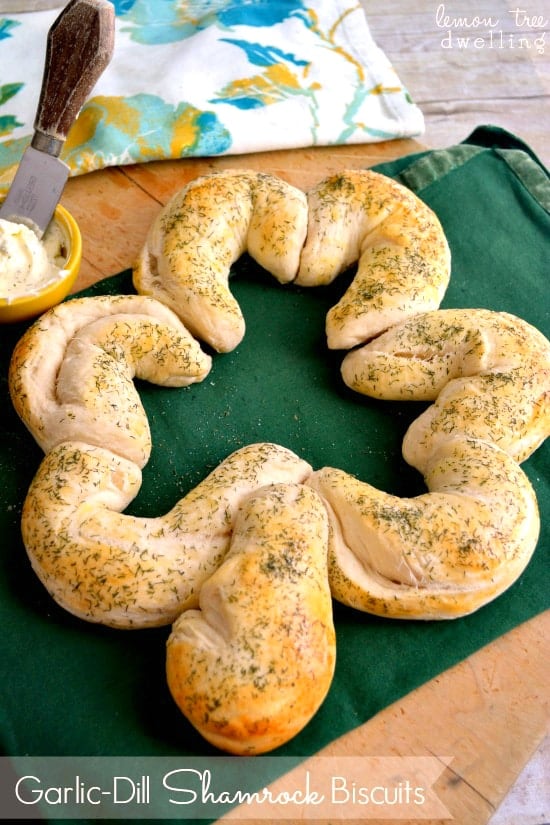 The other day I mentioned St. Patrick's Day to the kids….and their immediate response was, "What are we going to DO??" Hmmmmm…..good question! What ARE we going to do? I definitely like to play up holidays, and my kids obviously know that, so I'm sure they're expecting something great. Something fun! Something special. It's time for me to start thinking….!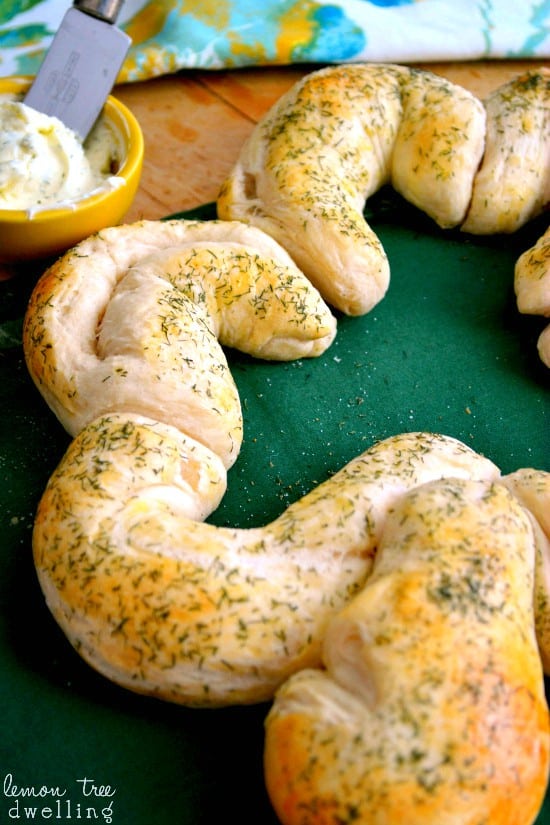 For starters, I KNOW they are expecting a visit from the leprechaun. (Let's hope he shows up………) And beyond that, who knows what they have in mind! A special breakfast? Little presents? St. Patty's Day treats? Decorations? All would be things we've done in the past, so the answer is probably yes. On all accounts!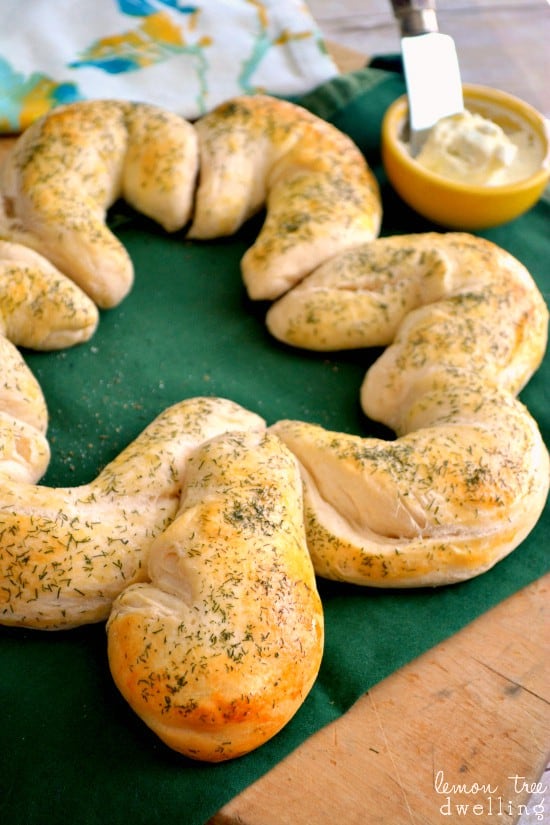 I can't help but wonder, sometimes, why I keep setting the bar so high. Why I don't just throw in the towel now so I can avoid all the pressure and the inevitable fact that, someday, I will disappoint them! But how can I throw in the towel when they are clearly so excited? I know kids well enough that that type of excitement doesn't last forever….so I might as well go along with it while it's here….right?!
That's what I thought! So, this year, in addition to our visit from the leprechaun and our fun green breakfast and our decorations and little presents….I'm thinking we might have a "lucky" family dinner. Where we share a nice meal and play a game of BINGO and talk about all the ways we are LUCKY. And I can guarantee this Garlic-Dill Shamrock Bread will be on the menu.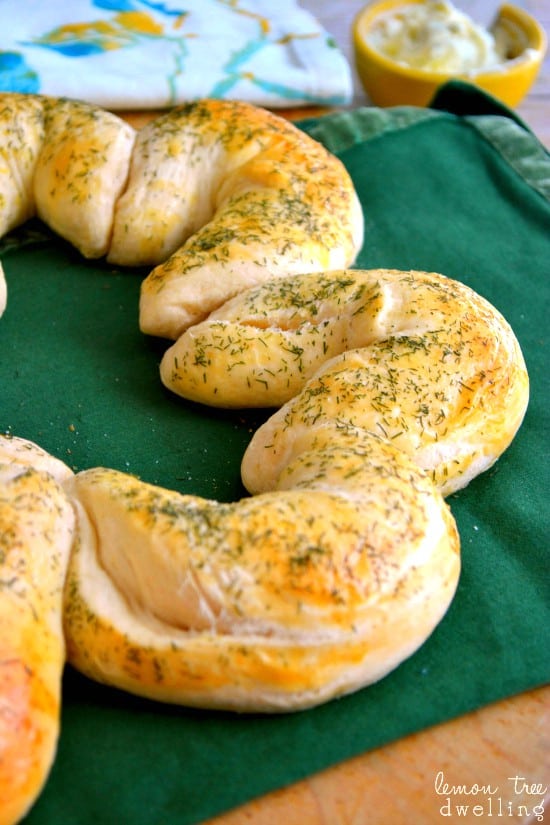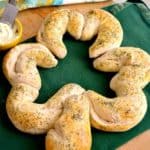 Garlic Dill Shamrock Pull-Apart Biscuits
Ingredients
1

can refrigerated biscuit dough

I used Pillsbury Grands

1

egg

beaten

1/2

tsp.

dried dill

1/4 - 1/2

tsp.

garlic salt
Instructions
Roll individual biscuits into long, thin ropes (about 10 inches long).

Form biscuits into the shape of a shamrock, pinching where edges meet to seal.

*You will use 7 biscuits and have one leftover

Brush biscuit dough with beaten egg; sprinkle with dried dill and garlic salt

Bake according to package instructions until biscuits are golden brown.

Serve plain or with garlic-dill butter.
Looking for more St. Patrick's Day menu ideas?