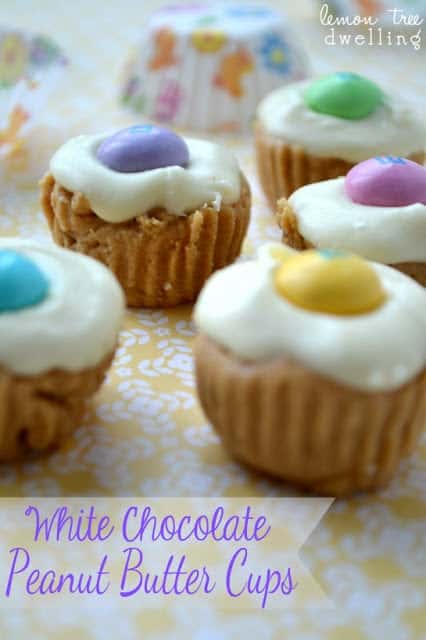 Okay, I'll admit it. My kids are hooked on treats. I have no idea where they get it from (definitely not from me…..!) but they are in love with the sweet stuff. They ask for it after every meal, and usually in between….and I'm pretty sure they would eat candy for breakfast if I let them. Certainly it has nothing to do with the fact that I bribe Nora to sit in the cart by giving her suckers (?)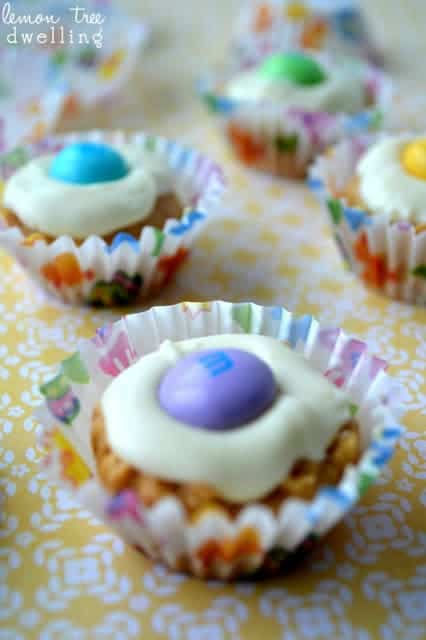 Anyway…. it was no surprise when Greta asked for a treat after lunch the other day….or when she pulled out her Halloween bag (yes, we still have Halloween candy)….and pulled out the remaining few pieces to choose from. What was a surprise was the fact that she had a white chocolate Kit Kat sitting there, uneaten, this late in the game! (By this point, I have long since given up on raiding their Halloween candy since I assume all the good stuff has been claimed…)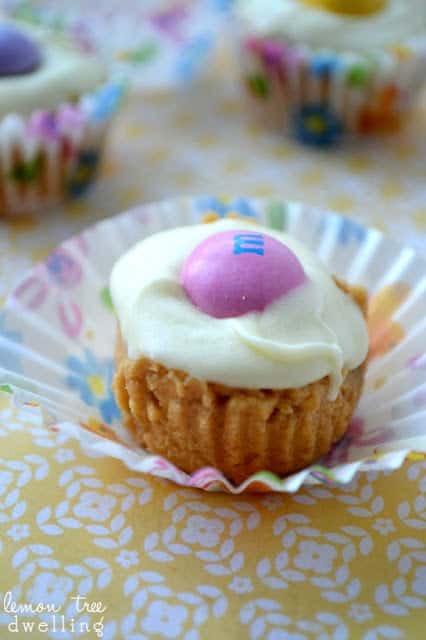 What was even more of a surprise was the look of disgust on Greta's face when I pointed it out to her and told her she should try it…..like "WHY WOULD I WANT TO TRY THAT WHEN I COULD HAVE THIS KRABBY PATTY INSTEAD!??" Well, Greta…..let me tell you why. Because white chocolate is divine.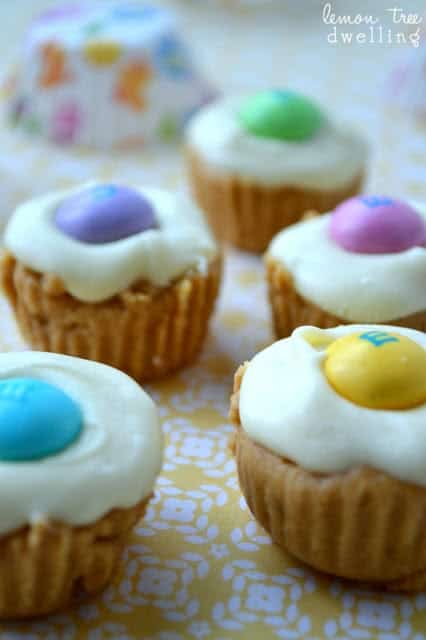 Chocolate covered pretzels? Eh. White chocolate covered pretzels? Divine. Regular M&M's? Okay. White Chocolate M&M's? Divine! Chocolate peanut butter cups? Good. White chocolate peanut butter cups? You get the point. These babies are divine.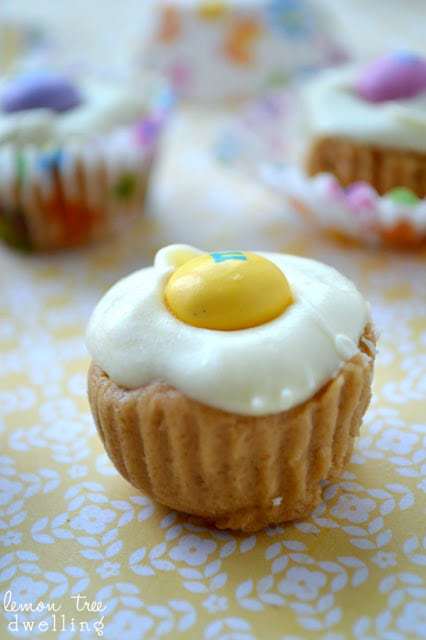 Now, some you die-hard chocolate lovers might disagree. Clearly my sugar-loving kids do! But that's okay….it just means more for me!
I'll consider it my pre-Easter Easter treat.
What about you? What's your favorite Easter treat??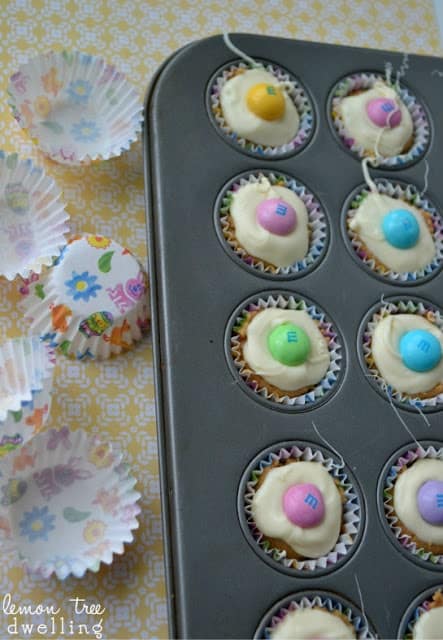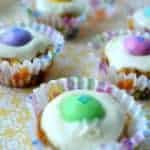 White Chocolate Peanut Butter Cups
Ingredients
2

c.

peanut butter

I used crunchy

1/2

c.

1 stick melted butter

2 1/2

c.

powdered sugar

1/2

c.

brown sugar

1/2

tsp.

vanilla

1

bag

12 oz white chocolate M&M's

1

bag

12 oz white chocolate chips (pick up 2 bags if you really love white chocolate)

64

small cupcake liners & mini muffin pan
Instructions
Prepare mini muffin pans with liners (makes 64).

Mix peanut butter, butter, sugars & vanilla until well blended.

Crush 3/4 c. white chocolate M&M's (I used a food processor) and fold them into peanut butter mixture.

Press 1 Tbsp. mixture into each muffin cup.

Melt chocolate chips (half at a time) and top each cup with 1 tsp. white chocolate and one of the remaining M&M's.

Chill until firm. Store in refrigerator or freezer.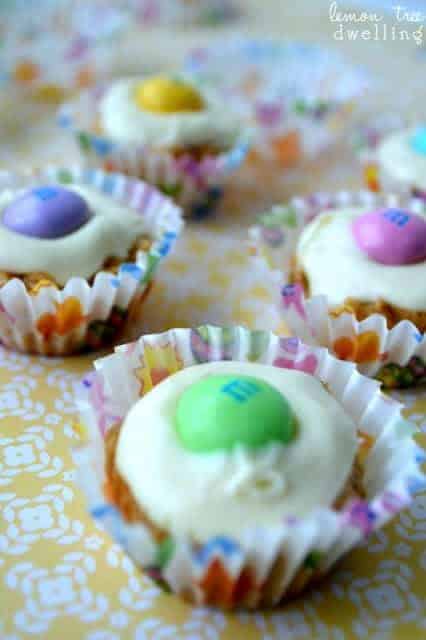 Looking for another tempting Easter treat? Check out my Malted Milk Fudge!