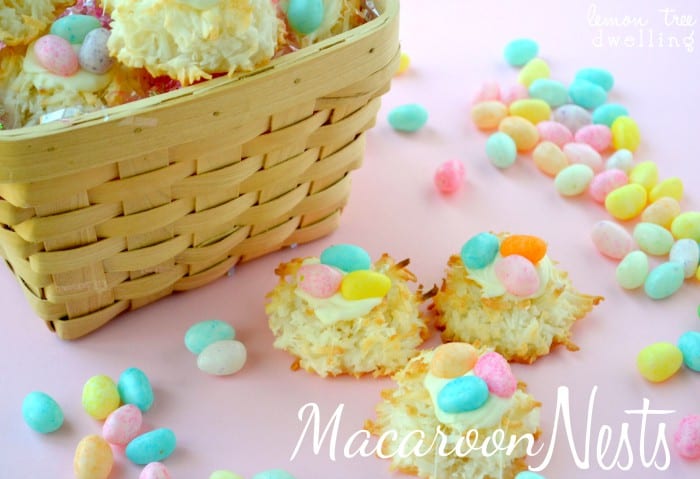 Have you ever noticed how, so often, the things that we are initially drawn to are the same things that end up driving us crazy!? Like our husband's sense of humor…..? Or the challenge of a new job….? Or, as the case may be, a house on a wooded lot…? Those of you who have been following me for a while know that, almost 2 years ago now, we moved from our cozy starter home on a city lot to the home we live in now – the home we lovingly refer to as our Lemon Tree Dwelling. One of the things we loved most about the new house was the yard – it was big, inviting, and FULL of trees! Which meant lots of privacy – something we had none of at our old house. There was something appealing about knowing we could step outside and be in our own little world – bathrobe and bedhead and all!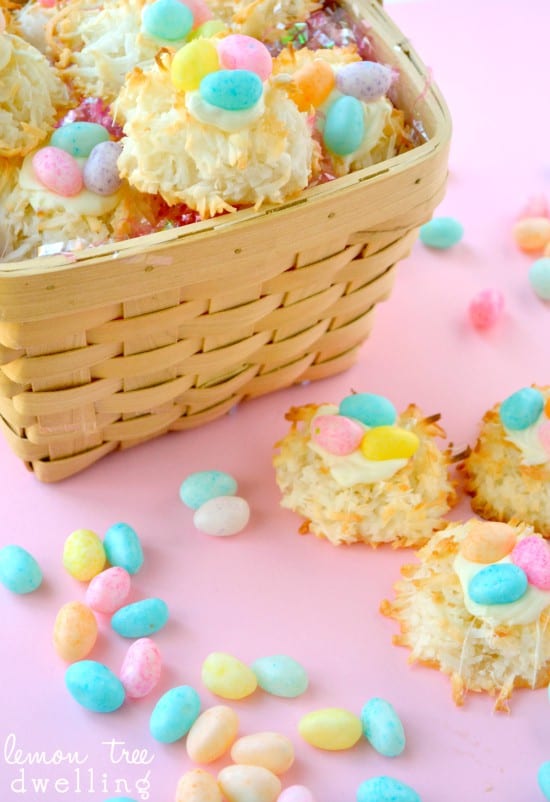 And then…..as it happened….the thing we were drawn to (the trees!) started to become a nuisance. First it was the three big ones smack dab in the middle of the backyard (seriously??) Then it was a bunch of small ones in a little area in the front (that were blocking any view of our house from the street) and then a random few that were growing in bad places on both sides of our house. And then….just last week….the power company removed 3 that were growing into the power lines…..and, for an entire day, our backyard looked like this: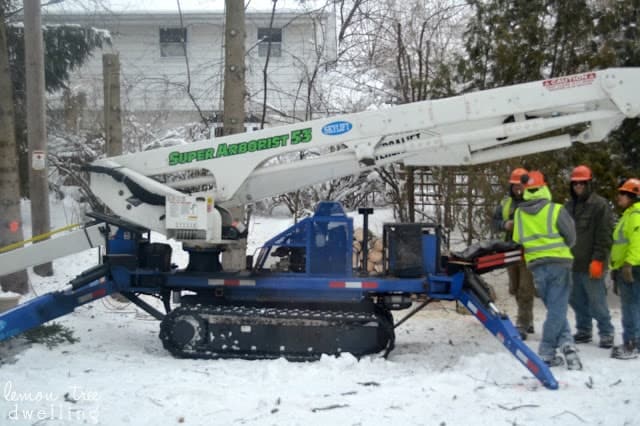 Yes….our trees have been driving me crazy!! But then….just today….it started smelling like spring around here. And when I looked out the kitchen window into our less-wooded but still tree-filled yard, I saw a bright red cardinal. And I started remembering what it's like to have birds building nests in our yard, and baby birds chirping in the trees. And, just like that, my love for the trees was re-kindled.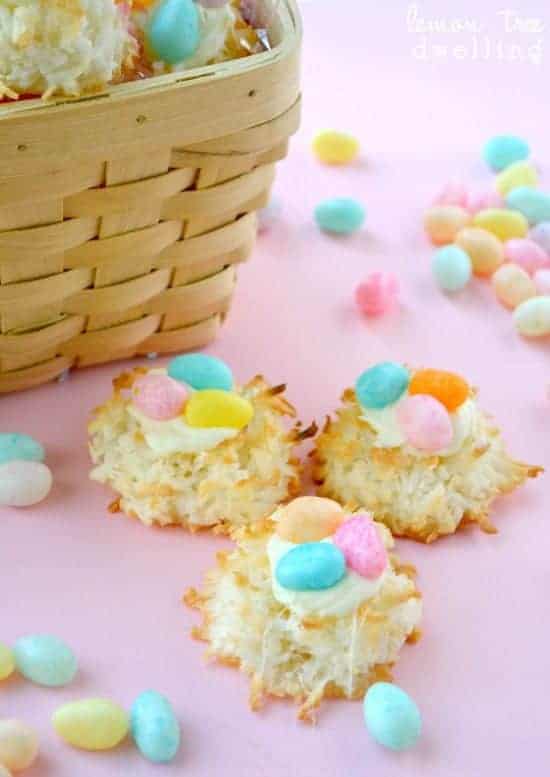 Living where we do has changed our lives in so many ways…..including where we find inspiration. I find myself being inspired by the beauty of nature and the changing seasons, at least in part because I am surrounded by it! So this one's for the birds…..(and I mean that in the best way possible…!)  🙂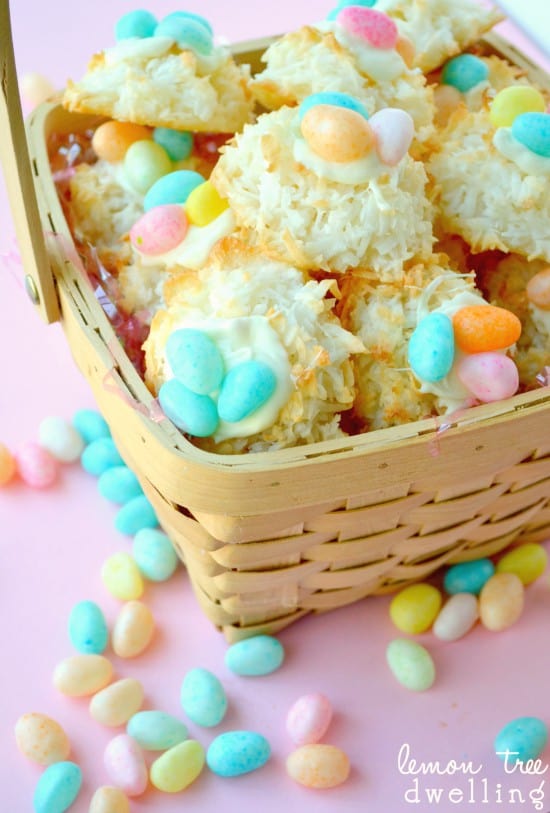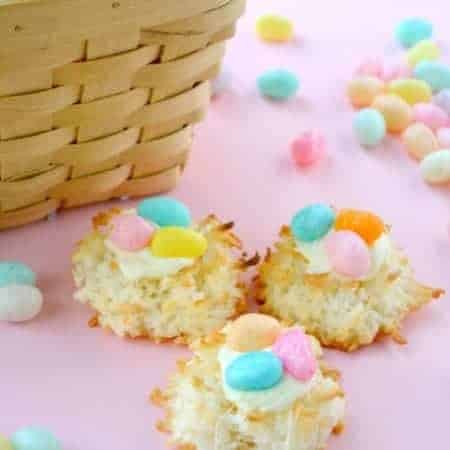 Macaroon Nests
Macaroon Nests
Ingredients
3

large egg whites

1/2

cup

sugar

1/2

tsp

vanilla extract

1/4

tsp

kosher salt

1

14 oz package sweetened shredded coconut

1/2

cup

white chocolate chips

speckled jelly beans
Instructions
Heat oven to 325. Line a large baking sheet with parchment paper.

Whisk together egg whites, sugar, vanilla and salt until glossy and the sugar is almost dissolved.

Fold in coconut, stirring until evenly combined.

Using a 1/8 c measuring cup or ice cream scoop, drop the batter in mounds 1 inch apart on baking sheet.

Bake 12 minutes, then flatten the center of each using a small spoon.

Rotate baking sheets and bake an additional 12 minutes or until golden brown. Let cool completely.

Melt white chocolate chips and spoon 1 tsp. into the center of each macaroon. Top with 3 jellybean "eggs".

*Macaroon recipe adapted from Real Simple Magazine