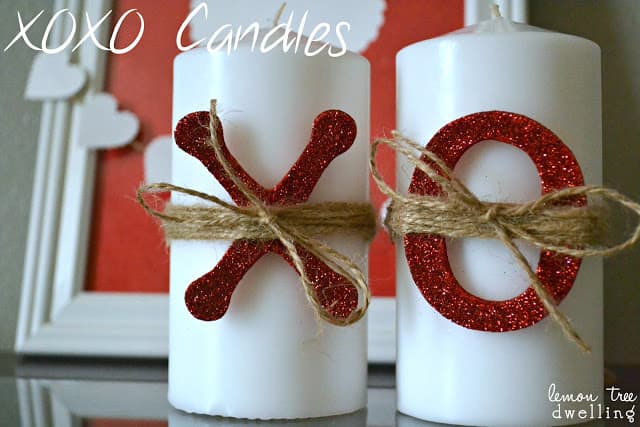 This week I'm participating in my first giveaway…which, I must admit, is a little overwhelming for a new (extremely computer-illiterate) blogger like myself! I am doing my best to figure it out as I go, and I'm relying on lots of help from friends. But after a few days of feeling incompetent, I'm ready for something that's a little more up my alley! So…as promised…I've come up with a week's worth of Sweet Kindle Fire-themed ideas. My first one is these XO candles! (Get it? Fire?…. Candles?) The truth is that themed posts are good for me. They keep me focused instead of letting my mind run wild (I've been known to spend hours wandering the aisles at Michael's, only to return home with a million new ideas but only half the supplies I would actually need to finish a project!)
I guess you could say I'm easily overwhelmed……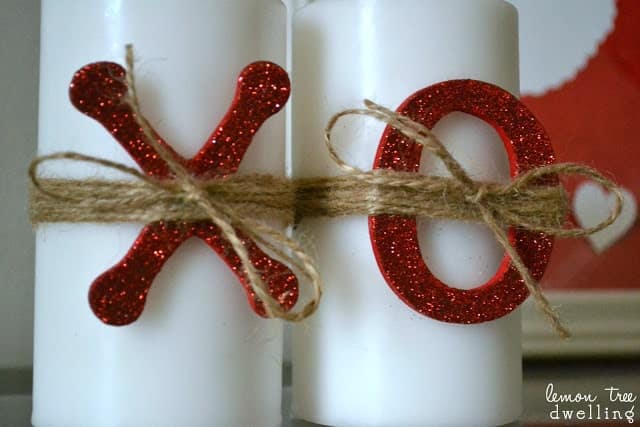 ….which is why I love simple crafts like this. Candles. Letters. Twine. Done.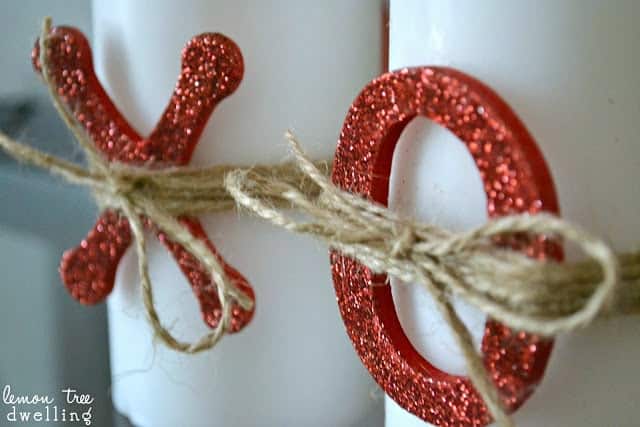 I actually came up with this idea on one of my long trips to Michael's, as I combed through the 80% off Christmas clearance. These red glittery letters were in a bin with other reject letters like V and K…. apparently not so useful for Christmas, but perfect for Valentine's Day!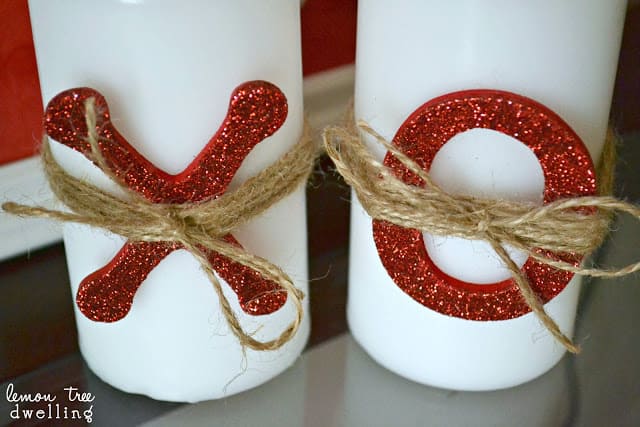 The candles seemed like an obviously romantic Valentine's Day choice, too…and twine is always one of my favorites. I love its rustic quality, particularly as a complement to the glittery letters. Together, they're a good balance. Kinda like X's and O's.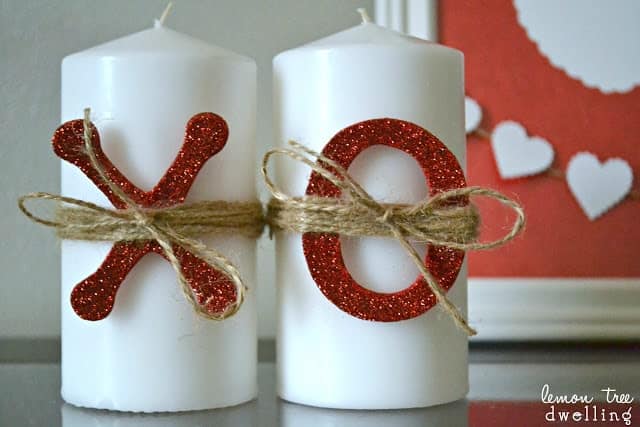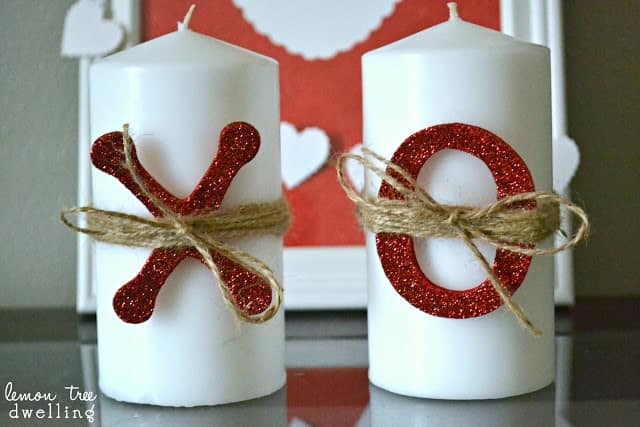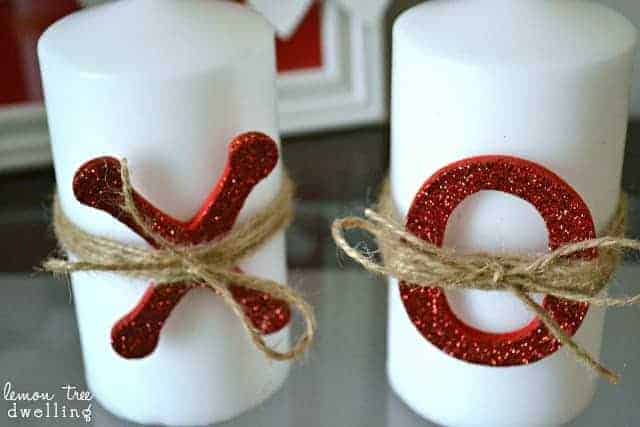 Happy Valentine's Day!
xoxoxoxo