We all know the saying "A picture is worth a thousand words"…. and when you have kids, it sometimes feels more like two thousand!! I've been wanting to find a way of incorporating more of my "real" life into my blog, and what better way to do it than with pictures?!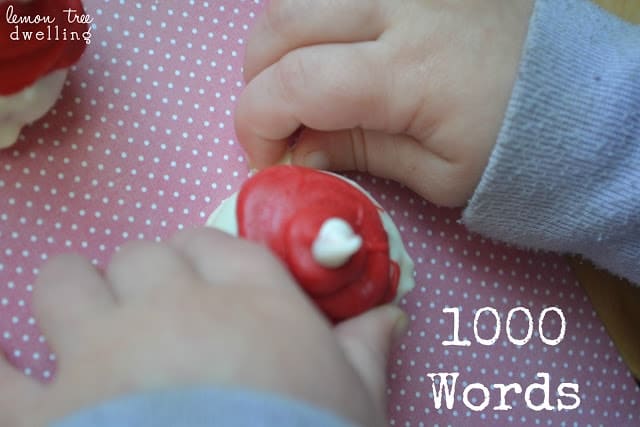 …Like this one of Nora's little fingers messing with my photo shoot! When I looked back through my series of pictures, her fingers were in half of them, and always in the same spot. She was obsessed with a little nub of white chocolate and kept grabbing for it! Right after this photo was taken, I turned to find her with the entire truffle shoved in her mouth….where was my camera when I really needed it??
But the real story this week is not that Nora was into the truffles. It's that Nora was into EVERYTHING! It was the week of her 18 month birthday celebration, and I think she knew it. She felt very important…
She took some important calls…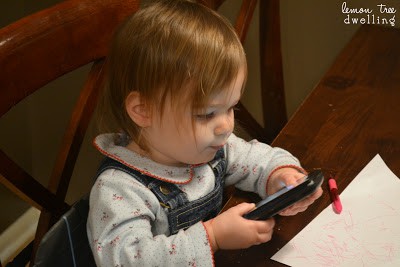 Put on some important looking makeup… (yes, that's marker)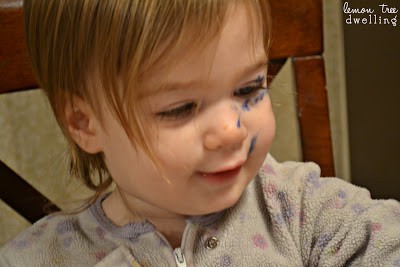 Did her very important work… (just picture this directly on the wood floor – no paper 🙂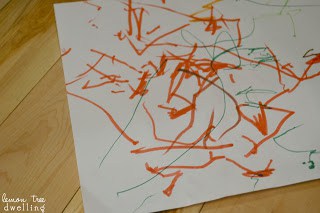 …and on her foot…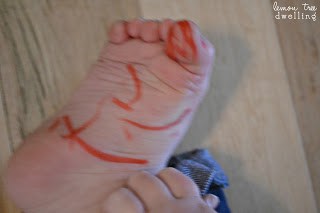 Made some important discoveries… (shoving markers into play-doh…who knew?)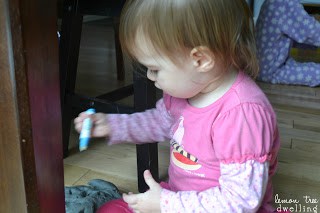 And had some very important conversations…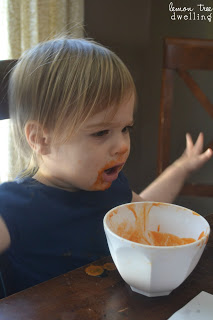 As long as I let her get into whatever she wanted, she was happy!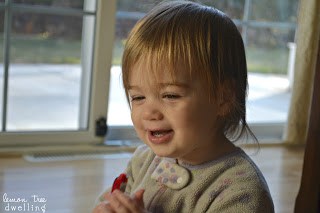 Which means that, for most of the week, she looked more like this: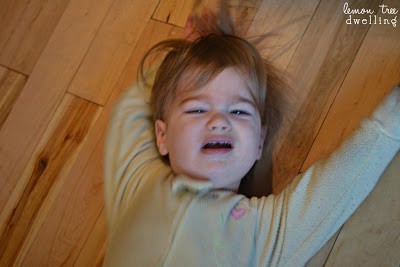 Yes, it's been quite a week.
Hopefully now that Nora's half birthday has come and gone, we can go back to the way things were. Not likely.