Hey, Everyone! It's been a while since I've done a 1000 Words post….my version of Wordless Wednesday. My original intent was to do one every week, but I feel like I always have projects and recipes I want to share instead. Today is no different, except for the fact that I went out for sushi last night with my good friend, Lisa from Wine & Glue (have you visited her yet? If not, you should!!) instead of writing a blog post. In other words, real life got in the way of blogging…..and it was totally worth it.
So, for now, I thought I'd share a few pictures from our weekend…..back when it was sunny (for a day)…and we all got to spend some time outside.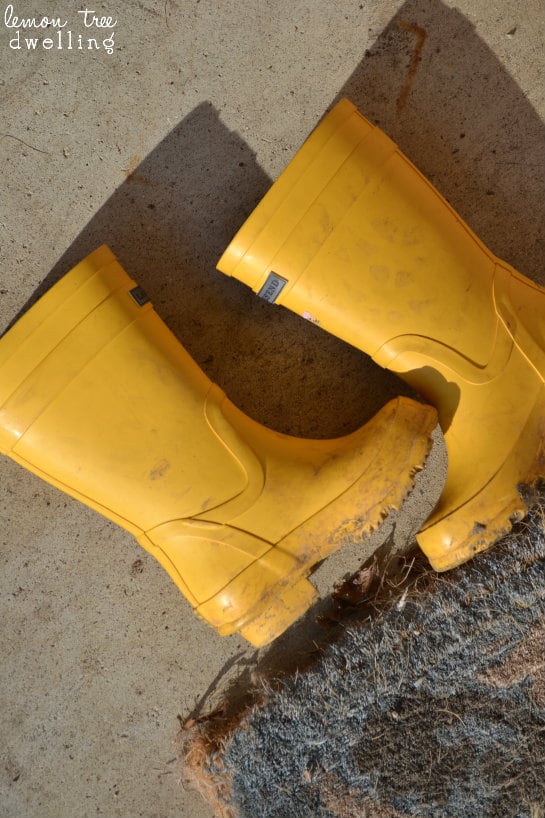 Everyone loved getting outside (well…everyone except me….still too cold for this gal!) but no one loved it as much as Nora.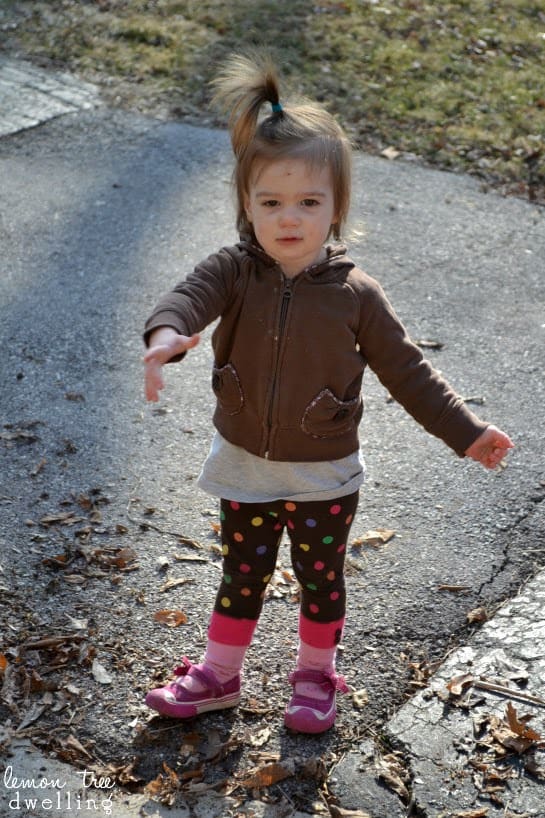 Can you guess who got her dressed?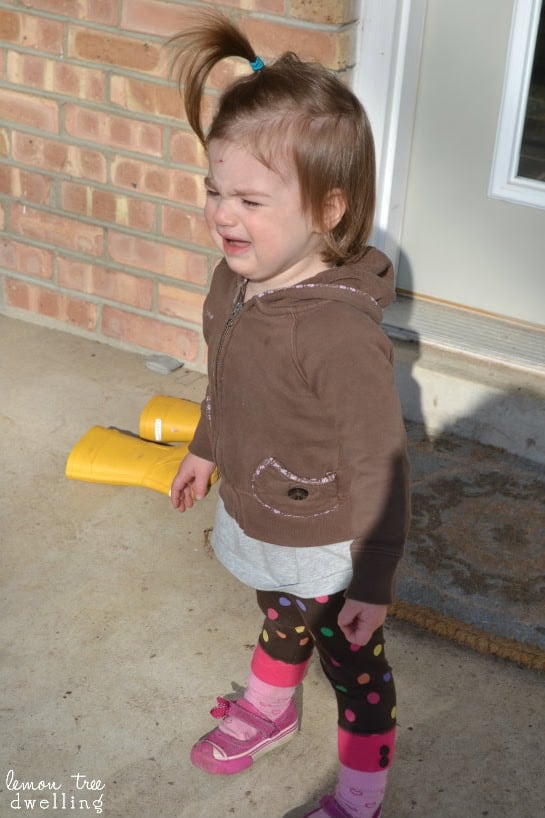 She liked being outside so much that the thought of going back inside started a tantrum that grew….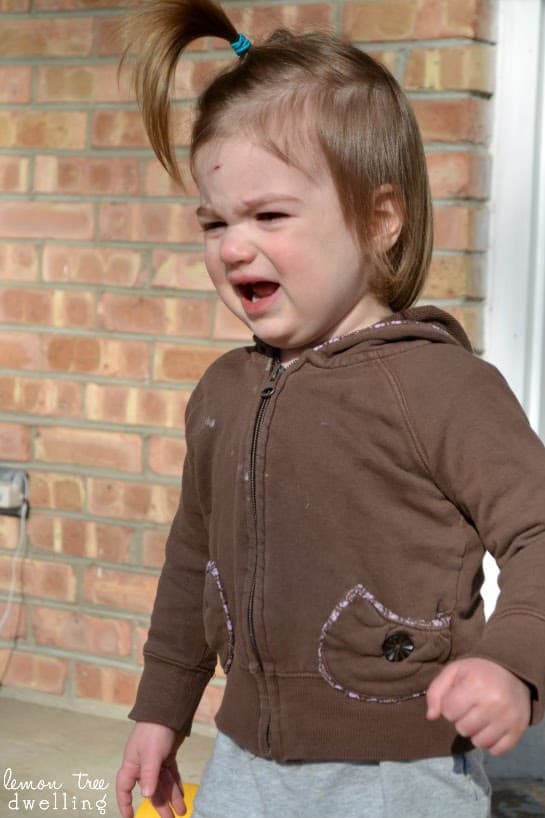 ….and grew…..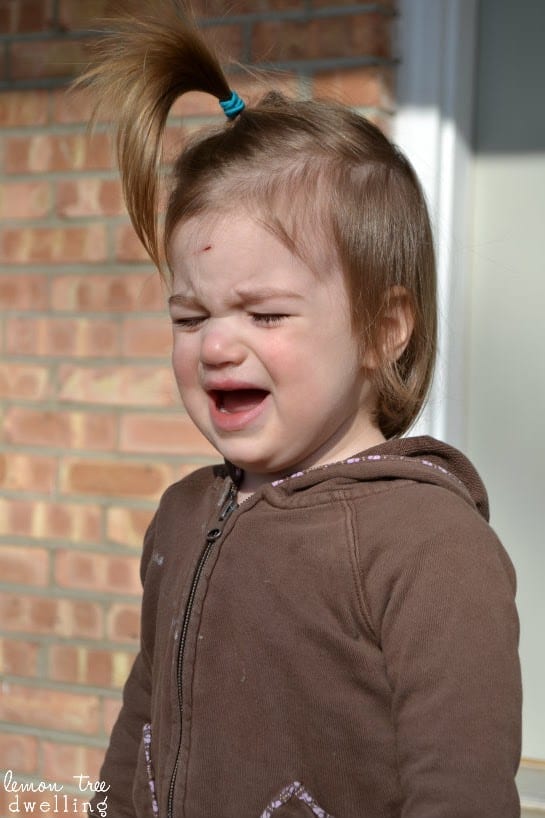 Turns out we should have let her stay outside all day….because ever since then it's been raining. The good news is the rain boots are ready to go whenever we are….right where we left them 🙂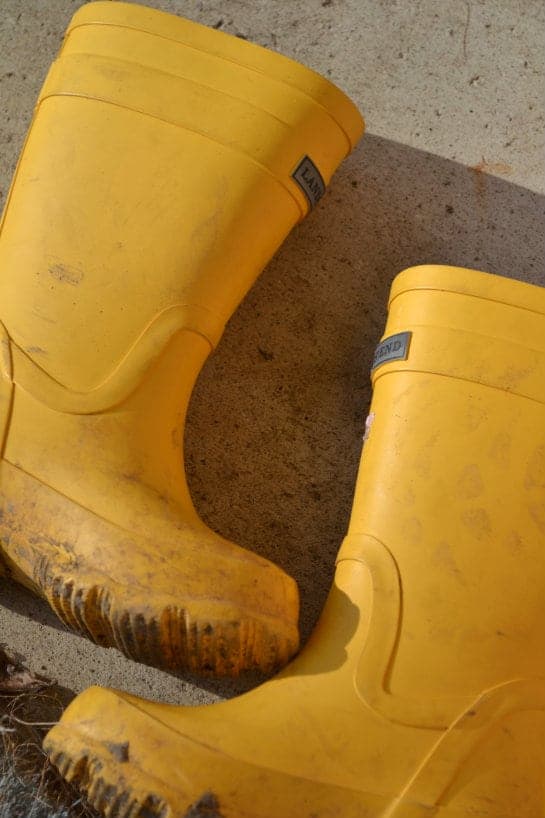 How is your spring so far….?
Thanks for takin

g a peek inside my Lemon Tree Dwelling!
I hope you feel right at home 🙂