Bringing neighbors together with VitaFrute™ cocktails – plus easy instructions on how to make a watermelon punch bowl!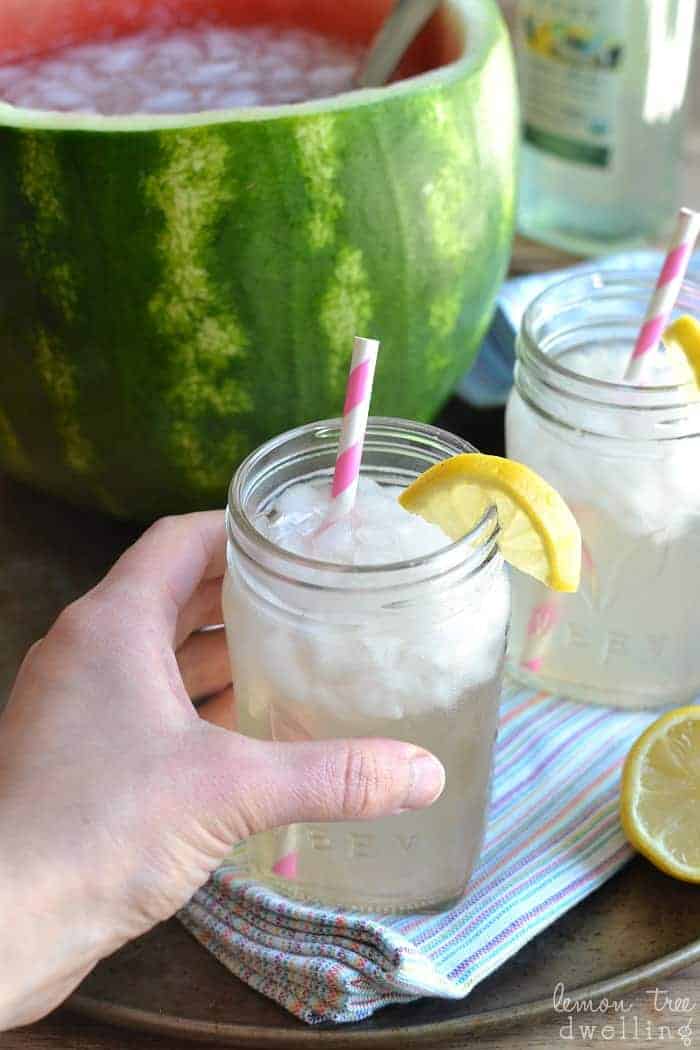 Summer is here – wahoo! The kids are officially out of school, the neighborhood is bustling with activity, and the mood is laid back and care free. It's the perfect time for getting together with neighbors and friends! We're lucky enough to live in a neighborhood that's full of families with young kids. Everyone spends a lot of time outside, the kids play together, and I happen to really love my neighbors. We get together from time to time for drinks and conversation….but as with all of life, things get busy! And even though we live just next door to one another, if we're not purposeful about getting together, it just doesn't happen.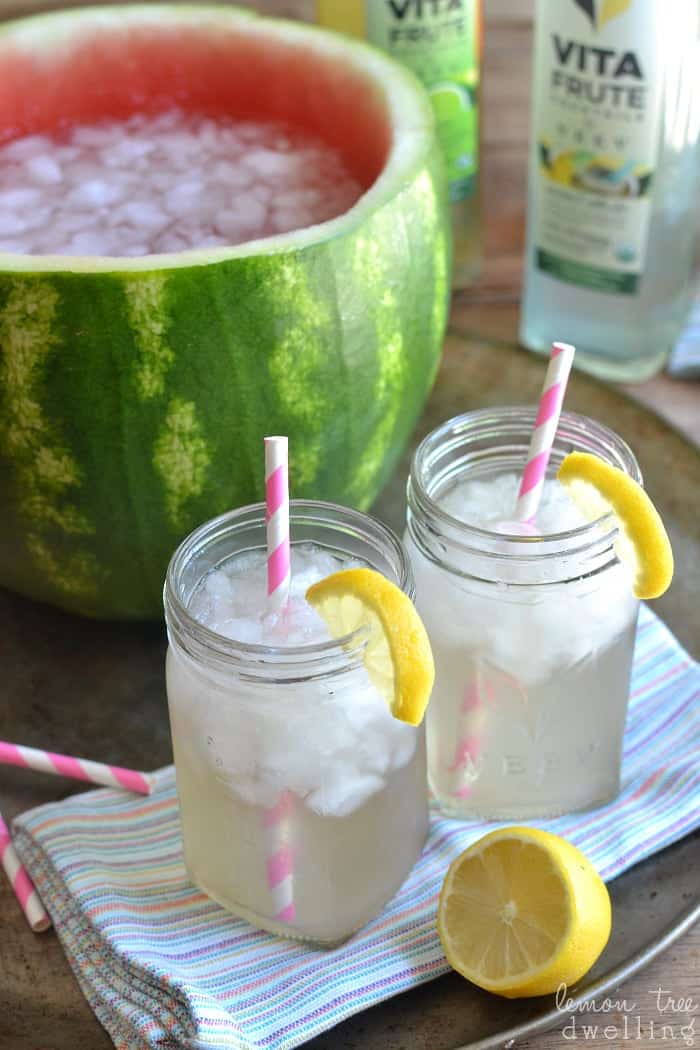 So I decided to put together a list of 10 Fun Ways to Bring Neighbors Together This Summer. Some ideas that I've tried, and some ideas that I plan to try over the next few months! Because knowing your neighbors is important….and having fun with them is even better! (Hint: one of the ideas involves this fun watermelon punch bowl!)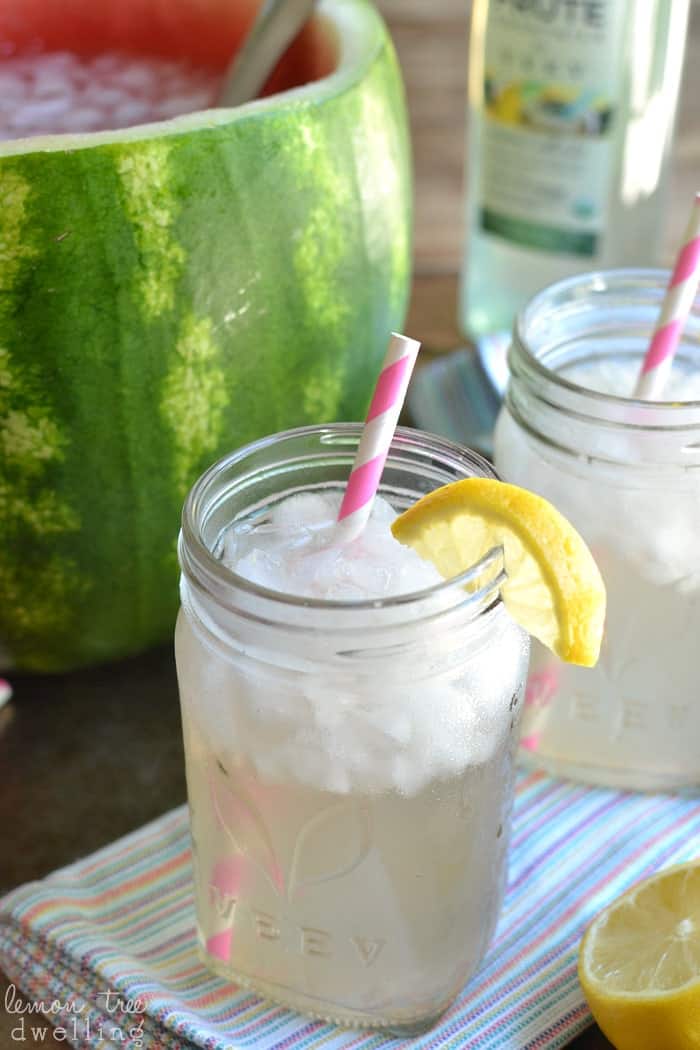 You can find the full article, including my list of ideas and watermelon punch bowl tutorial, HERE! I hope you find some helpful ideas for getting together with your own neighbors this summer….and I definitely hope you give the watermelon punch bowl a try. Cheers!